Turner cites same statute in third complaint against Ramirez, she responds
On Nov. 14 and after business hours, Student Body President Joseph Turner issued a third noncompliance notice to Senate President Kaitlin Ramirez. He copied the entire legislative branch and all senators, as well as the UNF Vice President for Student and International Affairs Mauricio Gonzalez in the message.
Turner emailed the notice of noncompliance at 5:42 p.m. on Nov. 14.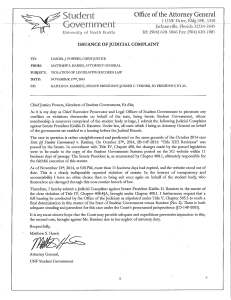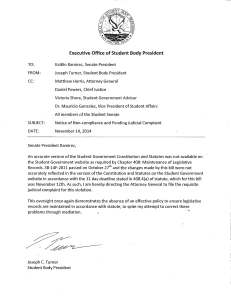 Attorney General Matthew Harris found merit in the noncompliance issuance and submitted a judicial complaint against Ramirez on Nov. 17 at 8:26 a.m., the next business day.
This comes a week after Ramirez began the process to file articles of impeachment against Harris for illegally creating an executive position. Harris and Turner say Harris was given authority to create the position, but there is no documentation to prove it.
In the issuance, Turner cited the same statute as the first two noncompliance issuances. According to the notice, Ramirez failed to update the most current version of the Constitution and Statutes online within the 11-day deadline as required.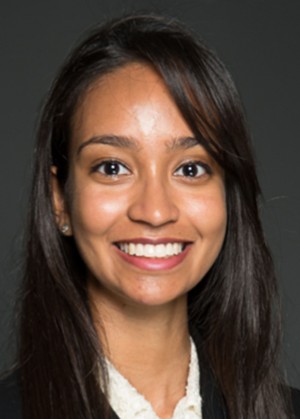 Ramirez filed her own noncompliance notice against Senate President Pro-Tempore Shomari Gloster. In the complaint, Ramirez said she was notified on the day after the deadline that Gloster had not turned in updated statutes to the Senate Secretary Leah Tolisano. Because of this, the online statutes were updated the day after the deadline.
This is one of six noncompliance complaints Ramirez issued this morning, on Nov. 17.
In an address to the Senate on Nov. 10, Turner defended Harris and said, "you all should know the place of this body in our governmental process. You don't determine whether or not there is an adequate interpretation of the law being made. You make the laws."
After Ramirez's hearing on Oct. 8 for violating the same statute, the judiciary advised the Senate to amend that statute to make it clearer and spell out a timeline.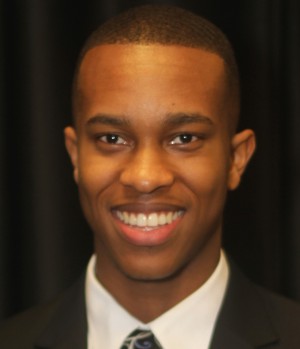 When the Senate unanimously passed a bill amending and clarifying the constitutional statute and establishing a 16-day timeline, Turner vetoed the bill. He said he would not sign anything that made the Senate's work less transparent.
The Senate can overturn a presidential veto with two-thirds of the vote. When the vetoed bill was brought before Senate on Nov. 10, it was never voted on because Gloster improperly adjourned the meeting.
The hearing on Ramirez's judicial complaint for noncompliance is on Nov. 19 at 10 a.m.
Email Lydia Moneir at [email protected]