Thin crust on a thin budget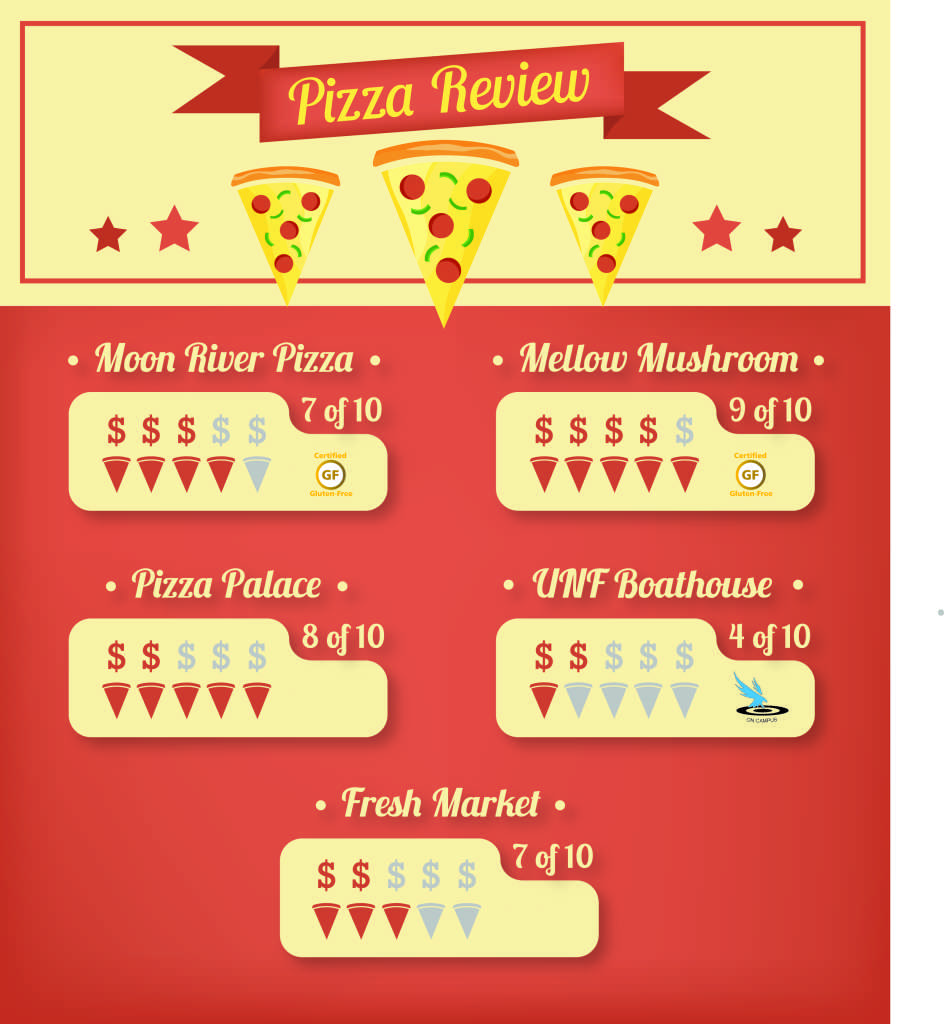 As a Jacksonville native, I've eaten my fair share of local pizzas. However in this review, I didn't want to just eat locally. I wanted to see what the average UNF student may eat. So I incorporated on-campus dining along with the quick college meal. I've taste tested five pizza slices and graded them on their aesthetic, crust, sauce, cheese, overall taste and price. We are college students after all. Price is important.
I wanted to keep the consistency, so I made sure every pizza slice was pepperoni. I didn't let any of the restaurants know I was critiquing their food. In fact, they all probably thought I was just the average Instagram-obsessed 22-year-old, snapping the artfully angled pizza slice only later to be perfectly filtered to look even tastier. To be honest, some of these slices would have done better in a filter. So, without further ado, here are five pepperoni slices reviewed by a self-proclaimed pizza snob.
Moon River Pizza – Murray Hill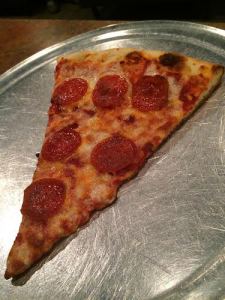 Being from Jacksonville, I've heard tons of praise for Moon River. They seem to offer something for everyone, from meat lovers to vegans to gluten-free lifestyles. I had one slice of pepperoni pizza, which for $2.40 wasn't poorly priced. It came out fairly quickly on a big metal pan, which I learned is the norm for serving pizza these days. The crust was thin and very crunchy. One might have thought it was a little overdone if they weren't used to New York style pizza. The sauce was thin, yet lumpy at the same time. It was as if they didn't spread the sauce well enough, but I think it was really because there were actual little chunks of tomatoes. Eating the cheese was like welcoming myself to oil city. It was greasy, but at the same time, very creamy. The pepperoni was very thin, but had a traditional flavor.
Overall: 7/10. A little too oily for my liking, but not terrible. Also, the service asked me and my guest if we were doing okay like 100 times during our meal. They were very busy, but in my opinion, it takes a little longer than five minutes to eat, especially if you were secretly reviewing them.
The Boathouse – University of North Florida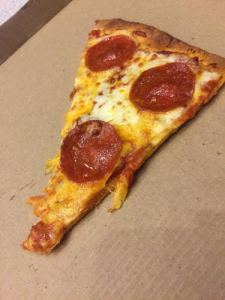 This pizza, which The Boathouse calls a flatbread, took me back to elementary school in the worst possible way. It reminded me of that microwaved lunchtime pizza that they disrespectfully called pizza. It was $7.49 for an entire flatbread, which could have easily fed two people. It was square but cut into uneven triangles. I almost want to petition to rename this the floppy bread, because there was nothing flat about it once you picked it up. The cheese was grainy, the sauce was strangely-sweet, and the crust got harder as it got cold. Actually, the entire thing tasted better after sitting out for a good 20 minutes, which isn't okay.
Overall: 4/10. I only give it 4 because it's on campus, therefore very convenient. If The Boathouse wasn't on campus and wasn't a UNF tradition, I really wonder if it would still be open.
Mellow Mushroom – Tinseltown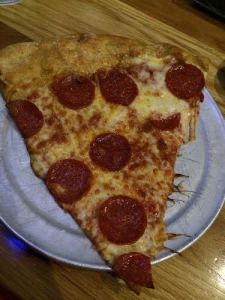 This wasn't my first time having a slice of Mellow Mushroom's pizza, and it definitely won't be my last. Everything about my slice was perfect. First of all, it was enormous. Served on a big metal pan, it took up almost the entire surface. The crust was thick toward the end and had a sweet but savory taste. The sauce was evenly spread and had a semi-sweet tartness to it. The cheese, which was in abundant glory, didn't fall off my slice after a bite and almost melted in my mouth. The pepperoni was more spicy than most, and I really liked the extra bite. After 10:30 p.m., a slice is only $2.49. Due to the size, you only need one. Therefore, it was worth it.
Overall: 9/10. I love Mellow. The only reason it isn't 10/10 is because you can only get slices during certain hours and their entire pizzas can be pricy for a college student.
Pizza Palace – San Marco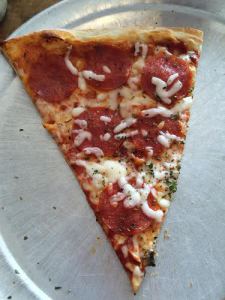 Like Mellow, this wasn't my first time at the Pizza Palace. I used to eat here all the time with my family, so it holds a dear place in my heart. The slice is $2.00 but with a topping is $2.40. I could tell that this was just a cheese pizza made earlier that they threw some pepperoni and extra mozzarella on top, but strangely enough it tasted as if it were made especially for me. The crust had a flour-y "my long lost Italian grandmother made this for me" feel to it, and I liked that. The crust didn't hold the weight of the pizza well, so this was definitely a fold-and-eat slice. The sauce was very rich on the tomato taste. Everything about this pizza tasted homemade. The pepperoni was razor thin and oily, but had a traditional taste. This was the closest to real Italian pizza that I found on my journey of taste-testing.
Overall: 8/10. Traditional, New York style pizza with a homestyle feel.
Fresh Market – Riverside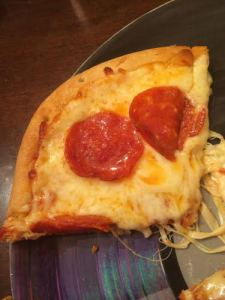 Okay, so college students don't always want to eat out. But they are usually looking for a quick meal. At Fresh Market, they have a ton of ready-to-eat items, as long as you're willing to wait the ten minutes it takes to cook this little pizza in the oven. Found in the ready-made section for $3.99, this is a little personal pizza that could possibly pass for a restaurant pizza in taste. It was easy and quick to make and surprisingly worth it. The crust was chewy and kind of sweet, however the sauce was almost indistinguishable. Usually this would be a faux pas, but in this instance it blended really well with the cheese and the crust and created the perfect little pie. The cheese was stringy and there was plenty of it. For a quick meal at home, this was great.
Overall: 7/10. It was quick, easy, and tasty, but it was not from a restaurant.
Email Annie Black at [email protected]