Opinion: Feminism faux pas at the Oscars
Perhaps one of the most talked about moments of this year's Oscars was Patricia Arquette's speech after winning the award for Best Actress in a Supporting Role for her part in Boyhood. She brought up the wage gap between men and women, bringing with it strong reactions on all fronts.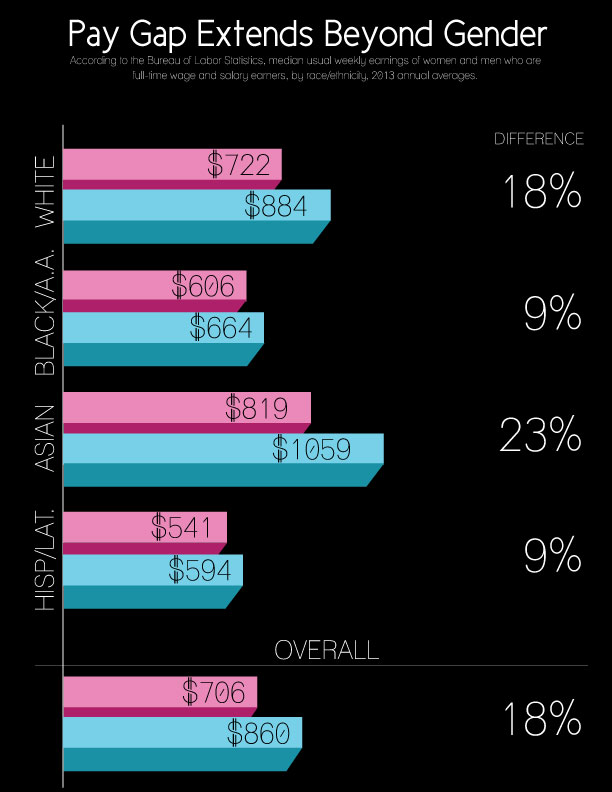 "To every woman who gave birth, to every taxpayer and citizen of this nation, we have fought for everybody else's equal rights. It's our time to have wage equality once and for all, and equal rights for women in the United States of America," Arquette said.
According to the Washington Post, Arquette had more to say backstage after the awards.
"It's time for all the women in America, and the men who love women, and all the gay people and people of color we've all fought for to fight for us," Arquette said.
Wow, that's quite a statement. Now, I know what she means. She thinks that this issue isn't getting enough attention lately. Nevertheless, the way she put it — which is very important in such a public forum — Arquette makes it sound like we've spent enough time on other issues and it's time to focus on what's really important: the wage gap between men and women.
Unfortunately, that's not the biggest problem we're facing. The wage gap isn't just something that affects women, but something that affects people of different races and ethnicities as well.
According to the Bureau of Labor Statistics, of full-time salaried workers in 2013, women overall earn 18 percent less than men on a weekly basis. That's a significant gap!
However, women who are Asian make 23 percent less than men who are Asian.  And while men and women who are Black or African American and Hispanic or Latino have a smaller pay gap of 9 percent each, those women have the largest gaps between their pay and the pay men who are white receive. Women who are Black or African American make 31 percent less than men who are white, and women who are Hispanic or Latino only make 39 percent of what men who are white make.
Additionally, women who are white make 16 percent more than women who are Black or African American. They make 25% more than women who are Hispanic or Latino, meaning there's a bigger gap between those two demographics than men and women in general.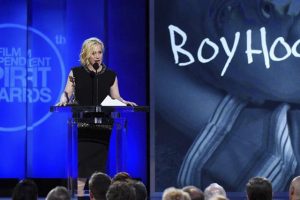 Which brings us back to Arquette: a woman who is wealthy, privileged and white. Her heart is in the right place as she tries to use her position of power to evoke change, but she is not informed or inclusive enough to give the issue the attention and justice it deserves.
This isn't an uncommon occurrence. Feminists often forget to consider intersectionality, or the way feminism overlaps with race and gender issues, among others. When calling for women to have the freedom to wear whatever they want, women who want to cover themselves up may be overlooked. When calling for women to be more independent, stay-at-home moms devoted to their families may not be considered. And when calling for pay equality, the effects race has on the problem is too often forgotten.
Our disregard for and ignorance of those that are different from us must be addressed before we can call for change on such a forum. It's important to be informed because societal problems like these often have extensive roots we need to focus on. The issue of the pay gap extends beyond men and women into the realm of race, and that doesn't even consider sexuality, gender identity or any number of other factors. Oversimplification of the issue can only lead to problems.
In the end, I'm glad that Patricia Arquette felt strongly enough about the problem to speak out — to try to enact change for women, but I'm disappointed that she felt that she had to do so in place of enacting change for people of different races.
*2/27/15 at 2:10 p.m. – Updated with graphic of gender pay gap
—
For more information or news tips, contact Cassidy Alexander at [email protected]; if you see an error in this story or have any compliments or concerns, contact [email protected].