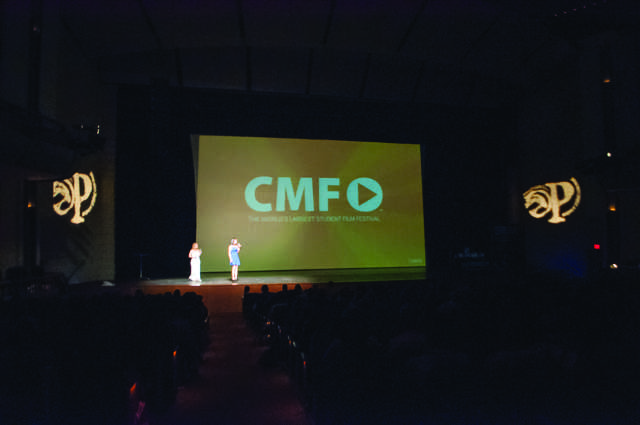 Campus Movie Fest (CMF) filmmakers and show goers buzzed with excitement last night in the Lazzara Performance Hall where the top 16 student-made short films debuted and winners were announced. Winners will attend CMF Hollywood this June to compete on an international level against universities across the United States and UK.
The aspiring filmmakers advancing to CMF Hollywood are:
–"Otto" directed by Connor Dolby
–"The Clock Strikes One" directed by Daniel McCook
–"Indecision" directed by Josh Boyle
–"Drift" directed by Trevor Walsh
"It's a huge honor in general," Trevor Walsh, director of "Drift" and multimedia production sophomore, said. "I think it's a culmination of hard work and everyone coming together for a single cause, and that that's what was so fun about it this time — we had a crew that was fun."
Walsh, who has been making films since he was 12, is not a first-timer in Hollywood for the CMF Finals. Both he and his partner David Oliveros, director of photography for "Drift," were chosen as campus finalists in 2014 for their short film "The Timekeeper." Oliveros, however, was not able to attend the Hollywood competition while he was working with his partner Brian Shields at a film camp.
"I'd love to meet some of these people that I look up to and pick their brains," Oliveros, now a two-time CMF finals qualifier and computer science senior, said.
In addition to the four CMF Hollywood qualifiers, CMF included awards for Best Actor and Best Actress. The winners were Brian Shields in "Drift" for Best Actor, and Kristen Walsh in "Til Death" for Best Actress.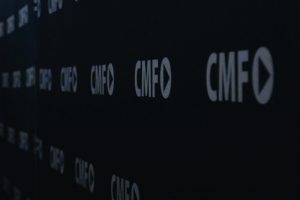 Also notable were the Silver Tripod Awards, given to the films with outstanding cinematography, design and story, as voted on by the CMF Team. The awards went to "Drift," "The Clock Strikes One" and "Til Death," directed by Aakash Bakshi.
Elementary education sophomore Jessie Zuppke volunteered at the 2014 CMF Campus Finale with Osprey Productions, but went this year just to enjoy the student films. Zuppke said her favorite film this year is "Indecision."
"I thought last year's films had more of a comedic feel to them," Zuppke said. "But a few films this year were really insightful and well done."
This year's competition was comprised of 66 student teams, who all received a laptop with Adobe Creative Suite, an HD camera and a 500GB external hard drive to work with at no cost. Students only had one week to shoot.
The winners will receive a t-shirt, a one-year subscription to Adobe Creative Cloud and an invitation The Cannes Film Festival in France next May.

—
For more information or news tips, contact [email protected]; if you see an error in this story or have any compliments or concerns, contact [email protected].