Opinion: Students are humans too, who deserve privacy
Students are people, too. They have rights. While these statements may seem obvious even, it bears repeating in light of recent events, specifically in light of the University of Oregon's (UO) administration overstepping its bounds and disrespecting students' rights, in ways that could have dire implications.
In January, three members of UO's basketball team raped a student at the university. The student was dissatisfied with the way the school handled her case, and sued the university for violating her Title XI rights, which prevent discrimination against students based on sex.
Upon being sued, the administration at UO accessed the student's post-rape therapy records from the counseling center and handed it over to its defense counsel to build its case.
You read that right: the university administration accessed a student's therapy records in an effort to build a defense.
This violation of privacy has been explained as a loophole in the Family Educational Rights and Privacy Act (FERPA) that allows schools with health clinics to access students' records.
While anyone else's records would be protected under the Health Insurance Portability and Accountability Act (HIPAA), most students fall under the protection– or lack thereof– of FERPA.
Dr. Andrew B. King, director of the UNF counseling center, said this "loophole" is a misinterpretation of the law.
King, who has directed counseling centers at various universities for 18 years, explained that laws of privileged communication, or communication with a therapist, supersede both HIPAA and FERPA.
King likens the relationship between a therapist and a patient to that of a lawyer and a client: if a lawyer's client confesses to murder, the lawyer cannot then turn them in for the crime because it's privileged.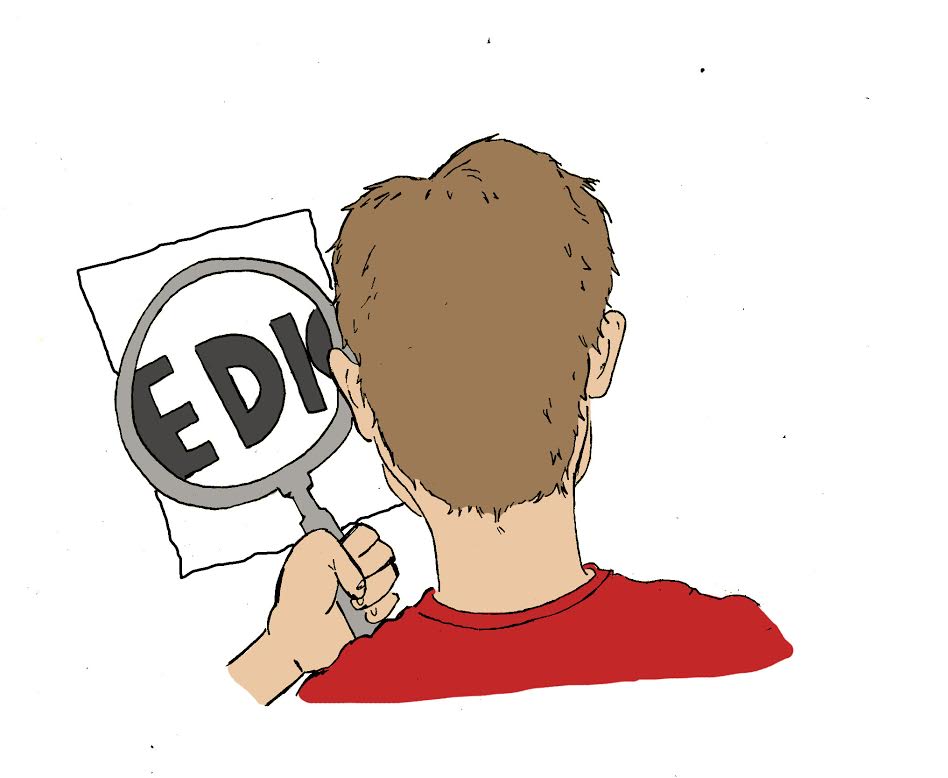 "So if someone wants to cite, 'I want that record because of HIPAA or FERPA,' no you don't. You don't get it," King said.
"Counseling is confidential," reads the Informed Consent document every student seeking treatment at the UNF Counseling Center must sign. It goes on to clarify that they won't share any information about you without first getting your written permission.
Of course there are exceptions, which the document notes: you are an imminent danger to yourself or others, the clinician has reasonable expectation of abuse of a child, elderly person or vulnerable adult, there is a threat to campus safety or a judge orders the release of your records.
"Your case file never becomes part of your academic file," the document explains.
Unfortunately, that's what seems to have happened to the student at UO. The administration accessed the records after threatening to fire the therapist if she refused to disclose them. The therapist wrote a letter detailing the unethical series of events and advocating for more ethical ones in the future.
"I'd rather lose my job than breach confidentiality," King said, "because I can get another job."
He also suggested that judges, when faced with a therapist who is unwilling to disclose records of a patient because it's seen as unethical, often back down.
There are many different ways the lawsuit at UO could have been handled. Despite the abundance of options at the administration and therapists' fingertips, they still chose to violate the rights of a student. There seems to be a trend here.
After age 18, you're eligible to seek treatment on your own, and you have the right to consent to the release of your medical records. Despite this fact, there seems to be some unspoken understanding that by attending college, you're giving up your autonomy. This ordeal is sending the message that even though you may be an adult, you don't have the same right to privacy as you would at a private practice.
A similar thing happened in February, when a student media organization at Oklahoma University published a contract between Jack White and the school that listed lavish demands. The company that scheduled the concert for White blacklisted the university because the student journalists published something they were well within their rights to do.
The common denominator between these two seemingly unrelated events is the tendency for student rights to be ignored, or even actively put down.
Students are real people too. They have rights, just like anyone else, that are not diminished because they identify as students. Although something may be technically legal, it may not be right or ethical. Those who think students are easy targets to be taken advantage of by blurring the line between what's legal and what's ethical, as UO did, would be sadly mistaken.
Fortunately, UO, Jack White and anyone else in the world trying to step on students' rights are experiencing backlash for their actions. Hopefully people will take the hint and stop toeing the line between what's legal and what's ethical when it comes to the rights of students.
*3/22/2015 at 3:39 p.m.- Updated with interview video
—
For more information or news tips, contact [email protected]; if you see an error in this story or have any compliments or concerns, contact news@unfspinnaker.com.