Three UNF students to be recognized for volunteerism; Sangree to be awarded posthumous degree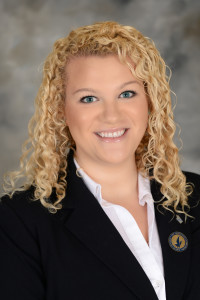 UNF will honor students with records of volunteerism and caring spirits during the spring commencement on May 1, according to a UNF press release.
Morgan MacIntyre is graduating with a bachelor's degree in biology and will be awarded the Senior Service Award.
Kaitlyn Schwantes will be awarded the Bill and Angie Halamandaris Caring Internship and is graduating with a bachelor's degree in psychology.
Sara Gaver, health administration junior, will receive the Albert D. Ernest Jr. Caring Award.
MacIntyre has been involved in the Biomedical Pre-Professionals Society for three years, facilitating hearing and eye screenings at Twin Lakes Elementary School. She also served as both treasurer and vice president of the Biology Club. While serving as vice president, she organized outreach programs at the MaliVai Washington Youth Foundation where they brought microscopes to get the children interested in science.
MacIntyre also served as the vice president of external programming for the Presidential Envoys Student Alumni Association, organizing volunteer opportunities ranging from preparing meals at the Sulzbacher Center to visiting the Hubbard House to play games with children.
She has also been involved in Converge on Campus, a program that allowed her to visit Guatemala six times to build homes for the community.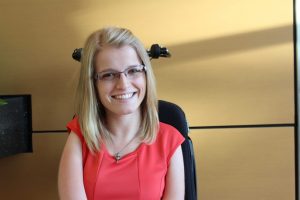 Gaver, who was also recently crowned Ms. Wheelchair Florida 2015, is a member of the UNF Rotaract Club and serves as the vice president of internal programming for the Presidential Envoys Student Alumni Association. She has completed approximately 400 community service hours in three years at UNF, while volunteering for several organizations including the Girl Scouts of America, Stop Hunger Now, Harvest Food Bank, Cypress Swamp Ranch and Hope Haven.
She also created a program called Project Closer that earned crowdfunding support at One Spark 2014. She wants to design a campus framework for students with disabilities to live independently and have the ability to go to any college of their choice. Her vision is to create a nonprofit organization based around the Project Closer framework that could easily be transferred to other institutions.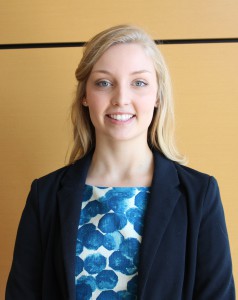 Schwantes serves as vice president of intellectual development for Alpha Chi Omega and is a certified advocate for domestic violence awareness at the Hubbard House. She leads group counseling for self-compassion practices and she hopes to obtain a doctoral degree in industrial organizational psychology. This summer she will spend nine weeks interning at the Heart of America Foundation in Washington, D.C.
Garth Sangree, a UNF senior who died in January while kayaking off Jacksonville Beach, will be awarded a posthumous bachelor's degree in mechanical engineering from the College of Computing, Engineering and Construction. His parents, Mark and Lisa Sangree, will accept the degree on his behalf.
The ceremony will begin at 9 a.m. for the Brooks College of Health and the College of Education and Human Services, during which Gaver's award will be presented.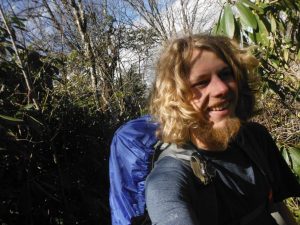 MacIntyre will receive her award during the Coggin College of Business and the College of Arts and Sciences ceremony, beginning at 12:30 p.m.
Schwantes will receive her award during the second College of Arts and Sciences ceremony, beginning at 4 p.m.
Sangree's parents will accept his degree during the College of Engineering, Computing and Construction ceremony that will also take place at 4 p.m.
Commencement ceremony tickets will be given to graduating seniors and award recipients.
—
For more information or news tips, contact [email protected]; if you see an error in this story or have any compliments or concerns, contact [email protected].