Board of Trustees discusses budget and funding concerns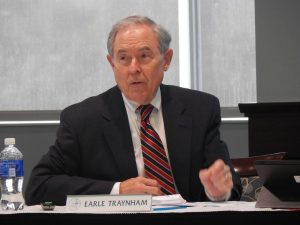 UNF's Board of Trustees met May 12 to discuss the 2015-2016 Institutional Work Plan and budget.
The Institutional Work Plan is one of three documents that aids the Board of Governors in strategic planning and enhances commitment to accountability in academic quality, operational efficiency and return on investment.
"We're focusing on slow, steady, deliberate growth," said Earle Traynham, Interim Provost.
The Work Plan focuses on Key Initiatives and Investment within three years.
One of these is to improve undergraduate student success by expanding programs that deal with first time in college (FTIC) students.
Another initiative is entitled "Constellations of Excellence and Relevance." These are degree programs that, "correspond to regional economic activity and/or environmental distinction," according to the Work Plan presentation. Health and biomedical science, commerce and coastal science and engineering are the programs of interest.
Distance learning, or online courses, are the last key initiative in the presentation.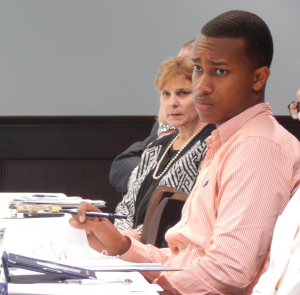 The rest of the presentation focused on future goals for Performance Based Funding metrics. These metrics are used by the state to determine the amount of funding that Florida public universities receive.
The budget workshop that followed was unusually short: because of an error in the Board of Governors' calculations for performance based funding in March, UNF still doesn't know how much funding, if any, it will receive from the state.
The budget presentation states: "Based on the uncertainty in Tallahassee, the budget being presented has flat revenues."
Each division of the university reviewed their respective operations to determine where to reduce expenses, and a controlled spending committee met throughout the year to review spending. Until the performance funding issue is settled, all UNF can do is reallocate money it already has.
The finalized budget is scheduled to be voted on June 1.
—
For more information or news tips, contact [email protected]; if you see an error in this story or have any compliments or concerns, contact [email protected].