'Go Set a Watchman': The so-so draft with a Pulitzer Prize backstory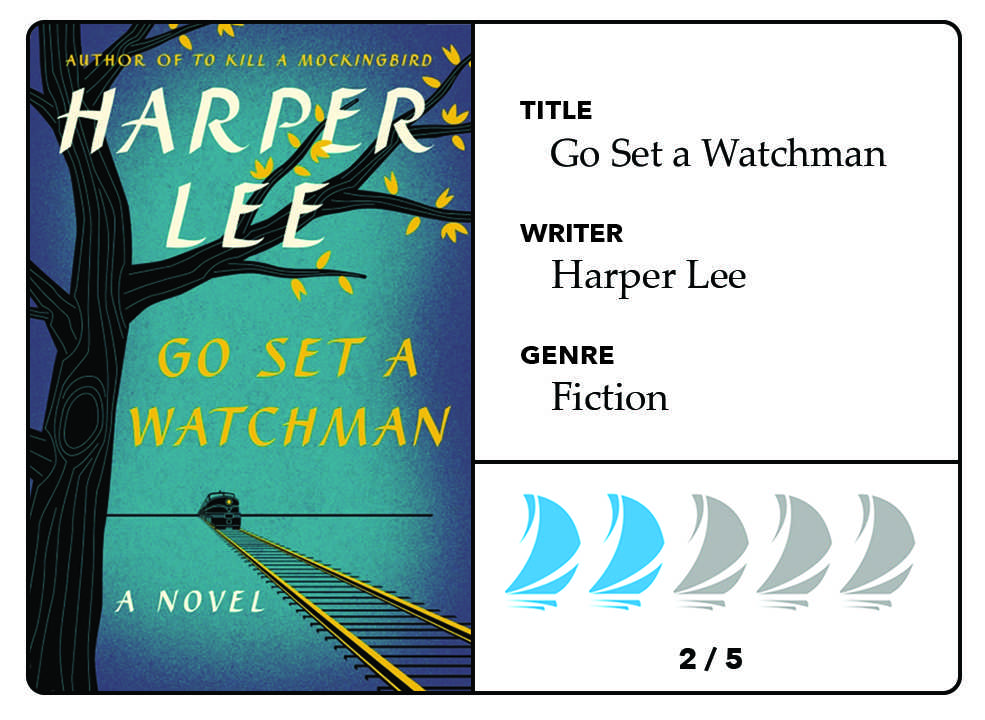 The ending of "To Kill a Mockingbird" yields a number of possibilities for the Finches: Jem can follow in his father's legal practice, Jean "Scout" Louise doesn't grow up to be a proper lady by Aunt Alexandra's standards, and Atticus might lead his family away from the Confederate-ridden Maycomb for the North. But 55 years after Harper Lee's first novel, we find that 20 years into the future only Jean Louise makes it out of Maycomb alive—literally and metaphorically—among her immediate family. Jem's tale is brief; previous characters are swept away by the war, and Atticus—the man with a sensibility we wish our own fathers had—has more secrets beyond being the "best shot in the county." Essentially, Lee had other plans for the characters we thought we fully understood.
Lee's "Go Set a Watchman" follows now 26-year-old Jean Louise on a visit to her Alabama hometown from New York. On the second day of her stay, she stumbles upon Atticus's recent selection of white supremacist literature—something completely out of the ordinary for Jean Louise's moral role model. To make her homecoming even worse, she recognizes Atticus and her childhood sweetheart/fiancé-on-a-good-day Henry attending a Citizens' Council meeting. Seeing Atticus participating in pro-segregation efforts, Jean Louise experiences an unraveling of her world and a sense of shame for the father she, all her life, placed on a pedestal of righteousness. Jean Louise must grapple with the opposing political views of her family, reassess her relationship with her father, and fortify her personal views regardless of Maycomb popular opinion.
To some extent, it's unfair to compare "Go Set a Watchman" to Lee's literary prowess in "To Kill a Mockingbird," considering that by request, Lee asked for the manuscript to be published in its original form—leaving inconsistencies, odd style choices, dead end details, and all that. Most importantly, the novel is another work from Lee—not an absolute sequel to the Pulitzer Prize winning book. Though it's close to impossible to treat "Go Set a Watchman" as separate, it might help relieve the stressful inconsistencies and stop you from fact checking details—I pulled my copy of TKAM several times in my reading. It seems that this novel's strongest passages were the ones Lee found promising herself as those passages show up almost word-for-word in TKAM. But the author and her editors left the excessive block quotes of hymns, the shifting perspectives, and the overdose on ellipses out of the 1960 published book and left those issues to the preliminary drafts.
Despite the unkempt manuscript, "Go Set a Watchman," like TKAM, delves into the social and political tensions of a community in the midst of civil rights shifts. Along with Maycomb's support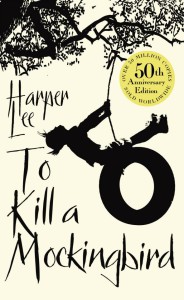 for racial segregation, the white community also battles with a caste system—a social construct that perpetuates overgeneralizations and promotes futile social climbing. "Go Set a Watchman," however, reads like a one-sided debate where the protagonist Jean Louise whines like a misinformed teenager rather than a 26-year-old woman from New York. While Aunt Alexandra, Uncle Jack and Henry explain their racism, Jean Louise is quick to interrupt and cite Atticus from his TKAM days. In response, Uncle Jack gives her a new nickname: bigot, which I can agree with in the realm of the novel. Jean Louise doesn't go into detail about the North and its society to offer an alternative to Maycomb's culture. Just like TKAM's rich descriptions of the community's individuals, "Go Set a Watchman" could have merited from a juxtaposition between North and South as explained by Jean Louise, who calls both spheres home.
But Harper Lee's initial draft conceives not only an infantile narrator: she creates a realistic Atticus, "Racist Atticus," which may have been the main motivation for many to get through the novel. The infamous literary hero, who is 72 in the novel, joins a cause that seems an unlikely answer to WWAD? (What Would Atticus Do?). But Atticus's transition isn't as unnatural and unexpected as one might think; there are details supporting his "Go Set a Watchman" stance in TKAM. Atticus claims his support of segregation reflects his loyalty as a Maycomb citizen and his concern for the community. Though that might not fly as a good enough reason, Atticus is still righteous in his defense of the law.
Overall, "Go Set a Watchman" is worth reading if you're curious of Maycomb beyond "To Kill a Mockingbird," if you want to be exposed to the novel's plethora of white supremacy claims, and if you want to challenge what you believe is true from TKAM. The manuscript shows signs of premature publishing that only Harper Lee could get away with, but I appreciate the novel as a necessary draft leading to "To Kill a Mockingbird." It sometimes takes writing the 20-years-later story to realize a timeless plot. And it sometimes takes a 55-year delay for readers to discover the potential of their beloved characters and the extent of human conscience.
—
For more information or news tips, or if you see an error in this story or have any compliments or concerns, contact [email protected].