UNF hosts Junior Olympics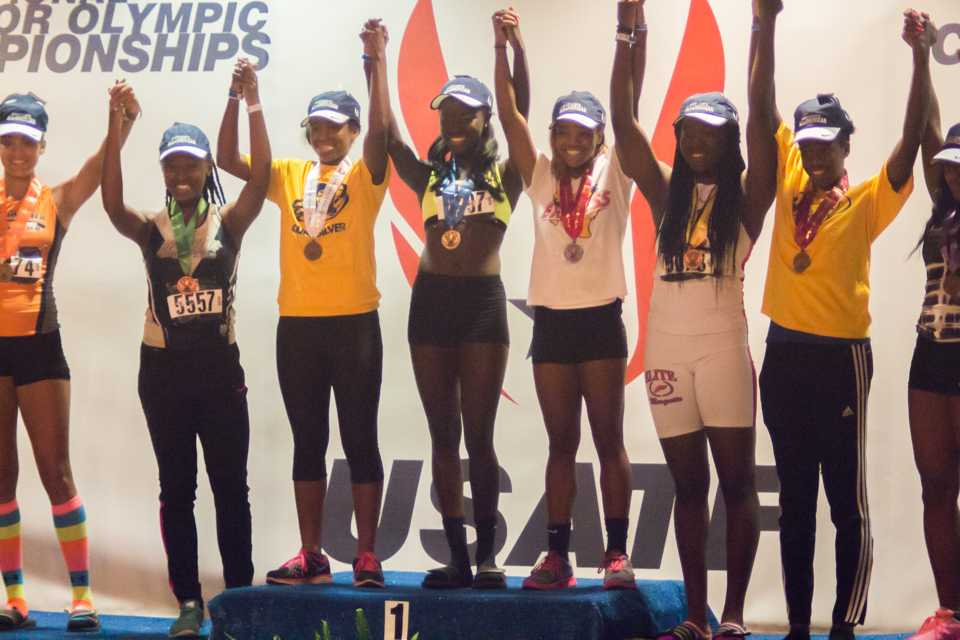 UNF played host to two national USA Track and Field (USATF) events at Hodges Stadium this summer. In partnership with Visit Jacksonville and Sports Authority, UNF was selected as this year's host for the USATF Junior Olympic Track and Field Championships, which has been taking place since July 27 and ends Aug. 2.
Entries are based on the performance at preliminary, association and regionals from the USATF Junior Olympic Program. Athletes from ages 7 to 18 participate in the games. The top eight finishers in each event receive a medal.
In the women's 17-18 division long jump, Wurrie Njadoe from Seattle finished as the national champion with a jump of 5.81 meters. Njadoe, in her first year competing in the long jump, insisted this wasn't her best jump.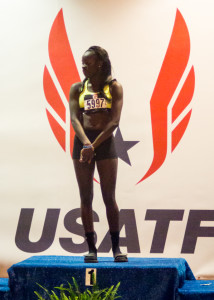 "No, you can say 19 feet and three quarters," Njadoe said. That is 6.02 meters.
Njadoe plans to returns next year.
USATF Region 12 Coach Ron Harris of Mesquite, Texas had two top eight finishers in the 17-18 division long jump.
"It's very exciting. You know these girls work hard all year," Ron Harris said. "They have done a good job. Didn't jump their best today but good enough to be All-Americans."
In eighth place for the long jump, Kaylor Harris jumped 5.68 meters. Kaylor Harris's teammate, Zuliat Alli, placed fourth with a 5.67 meter jump.
Along with two top finishers, the team has a unique chant for when they are on the podium.
"It's just where we are from," Ron Harris said. "It is hard to say how we came up with it. We pretty much let our athletes come up with it."
UNF Athletic Director Lee Moon said he expected to have a large presence of spectators and participants throughout the two weeks of USATF action.
"We think it's an advantage for us to be able to get people on our campus," Moon said.
The USA Track and Field Masters Outdoor Track and Field Championship took place from July 23 to 26. Participant ages ranged from 30 to 95 years old. Athletes competed in track events from the 100-meter dash to the 10,000-meter race-walk.
—
For more information, news tips or if you see an error in this story, contact [email protected].