Refugee crisis hits close to home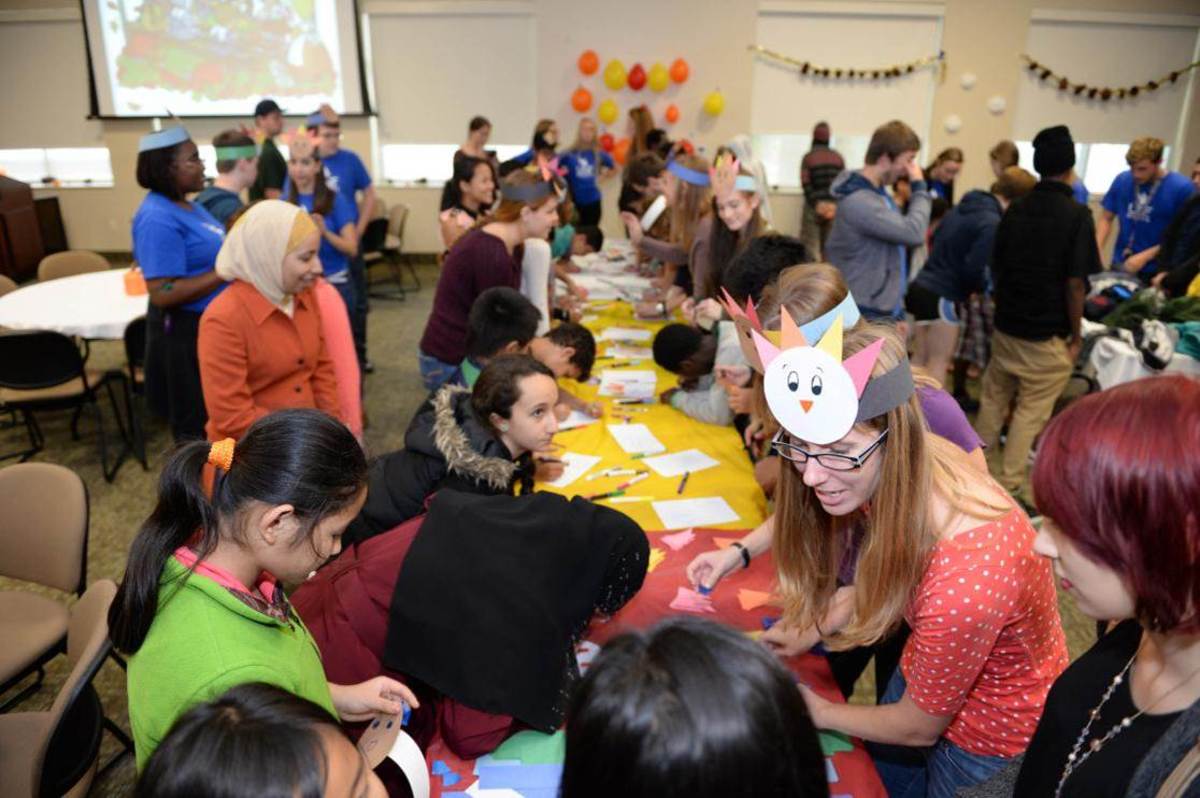 "The land of opportunities."
That's how Daniel Gebretekle — a mechanical engineering senior — sees the country he now lives in. Before receiving a plane ticket to the United States in 2011, he lived in an Ethiopian refugee camp for six years after his father was deported from Ethiopia.
"I would say that it's not a place that anybody wishes to stay," said Gebretekle.
Like all refugees seeking refuge in the U.S., Gebretekle's family underwent a lengthy interview process by several government agencies. A week before his flight, he received the good news: he was moving to America, along with one of his sisters. The rest of his family would follow in the coming years.
Since then, all of his family has come to Jacksonville.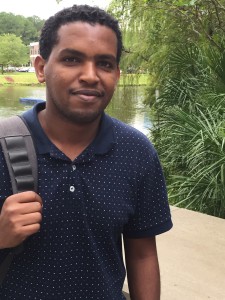 "That was the most exciting moment of my life, come to the dreamland," Gebretekle said.
Before moving to the United States, Gebretekle watched the Will Smith movie The Pursuit of Happyness (2006), which he said showed him what to expect from a new country.
"It was very touching, and it taught me the other side of living outside the country, you know I was expecting that challenge like that could happen to me if I did not work hard," said Gebretekle.
Gebretekle has been working since he arrived in the U.S. His first job was at a Halloween store, and he worked 14-hour days so he could start school at UNF in January—just four months after his arrival.
"I told myself, in order to start school, I would need three things: phone, laptop and a car, without a car I can't move," said Gebretekle. He was able to save enough to buy all three things before starting school in 2012.
Gebretekle is now a senior with two past internships at John Deere, an American manufacturer of agricultural, construction and lawncare equipment. The company offered him a full-time position after he graduates in April 2016.
Gebretekle said he is grateful for the opportunities he has in the U.S., from improved living situations, to job opportunities and education.
"All this opportunity is totally proving that it's a land of opportunity if you work hard," he said.
Though Gebretekle was able to build a new life for himself in America, not all refugees' stories end so well.
The problem in Europe
In 2014, there were 19.5 million refugees worldwide, according to the United Nations High Commissioner of Refugees (UNHCR). That means each day, 42,500 people leave their homes.
Europe is currently flooded with refugees from neighboring countries. Numerous wars and persecution of different ethnic and religious groups have forced millions of people to flee their homes in the Middle East, Africa and elsewhere in the world, particularly Syria, Iraq and Eritrea. While resettling refugees is not a new problem — the UNHCR was established shortly after World War II — the problem has been aggravated by the increased number of refugees.
People like Gebretekle are able to make it out of the camps and into a new country to start building a life for themselves; however, hundreds of thousands of refugees are not relocated each year, and the many refugees making their way to Europe are presenting a challenge to leaders worldwide.
Video by Brittany Moore
The presence in Jacksonville
Dr. Leslie Kaplan, associate director of the UNF Honors Program, helps people like Gebretekle find their footing in a new country.
"The U.S. resettles more refugees than anybody else in the world does, officially," said Kaplan. "But there are millions of refugees and the 70,000 that we resettle, while it's more than any other country, is still a drop in the bucket in terms of the number of people who are looking for a permanent place to call home and raise their families."
According to Kaplan, Jacksonville is one of the largest resettlement cities in the southeast, aside from Miami, and is the most diverse city for refugees. The city has been resettling refugees for 30 years, and the three refugee resettlement agencies in Jacksonville resettle about 2,000 refugees per year.
Each refugee faces a different set of challenges in moving to a foreign country with little time to prepare.
The refugees that make it here from Burma, said Kaplan, have likely been living for up to 30 years in a refugee camp without "modern conveniences," such as electricity, running water, shoes that fit and even a sense of time.
"It's this change from an agricultural, sort of 19th century life to the 21st century in the blink of an eye," Kaplan says. "They might have found out two weeks ahead of time where they were going, and then suddenly here they are, in a foreign country."
Often, the challenge of learning a new language in a foreign country is a great one for refugees. Gebretekle says that he was lucky enough to watch a lot of movies before coming to the United States, which helped him learn English.
"When I came here, first time, I volunteered for a church on my third day of my arrival," Gebretekle said. He served food to people, including hot dogs.
"I thought people were asking me to eat dogs," said Gebretekle, laughing. "In four years, I learned a lot of things, catching up with life."
Being put in minimum wage jobs is another challenge that Jacksonville refugees face. For example, highly trained and intelligent doctors from Iraq can come to America after years of practice, and be stuck working at Wal-Mart because they don't know English. Often, people with educations and important jobs in other countries are unable to continue doing that work here.
Kaplan mentions an Afghan refugee she had dinner with the night before, who used to work in intelligence and now is unable to continue that work. He left his country, she said, because he feared for his life because he was helping Americans. However, now that he is in America, he cannot continue doing the work he knows can help people.
"To me it feels like we kind of let him down," said Kaplan.

UNF's involvement
The UNF Honors Program has been working with local refugees for six years through the Honors Colloquium. All 200 of the first-year honors students spend time each week working on a service project to help Jacksonville refugees, be it through English tutoring, soccer coaching, researching the refugee population in the city or putting on events to help refugees understand American traditions.
Some nursing students also volunteer with refugee resettlement agencies to complete required community work.
In the past, professors in departments across campus have offered classes that either taught students about refugees or got them involved in some way.
And in previous years, the UNF Reads book was Outcasts United: An American Town, a Refugee Team, and One Woman's Quest to Make a Difference, by Warren St. John. This book chronicles a group of refugees as they struggle to assimilate into a small town, and the town as they struggle to accept them. Ideally, the book was to be read by all freshmen, exposing them to an issue that hits close to home.
The solution
On Sep. 22, the European Union voted to relocate 120,000 migrants across its 28 nations. So far, almost 500,000 refugees have arrived in Europe this year, with more expected every day.
By 2017, the Obama administration plans to increase the number of refugees taken in each year from 70,000 to 100,000.
"The ideal solution would be to solve the problems in those countries, and not have to have them trying to resettle in a new culture and blend different cultures—sometimes radically different cultures," said Kaplan. "This is just my personal opinion, but I think that if we put more into solving the kind of crises that make people desperate enough to resort to violence, then people wouldn't have to leave their countries and we wouldn't have to resettle them," Kaplan said.
For Gebretekle, he thinks it's about education.
"To stop a crisis, people have to learn," Gebretekle said. "You go to school not only to learn math or something. You go to school to make yourself see things in a different perspective, and to you will be open-minded. And a lot of crisis happens because people are not open-minded."
For now, the conversation continues about how to help the innumerable refugees coming to Europe, and those across the globe who are waiting for a chance at the same opportunities Gebretekle has found.
—
For more information or news tips, or if you see an error in this story or have any compliments or concerns, contact [email protected].