Spinnaker Style: Buy the shoes

Spinnaker Style is a weekly column created to give students an insight into the college fashion world, providing tips, tricks and all things stylish.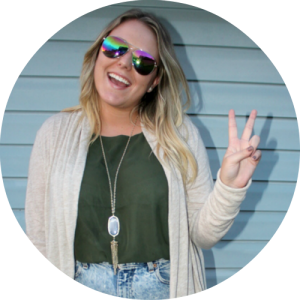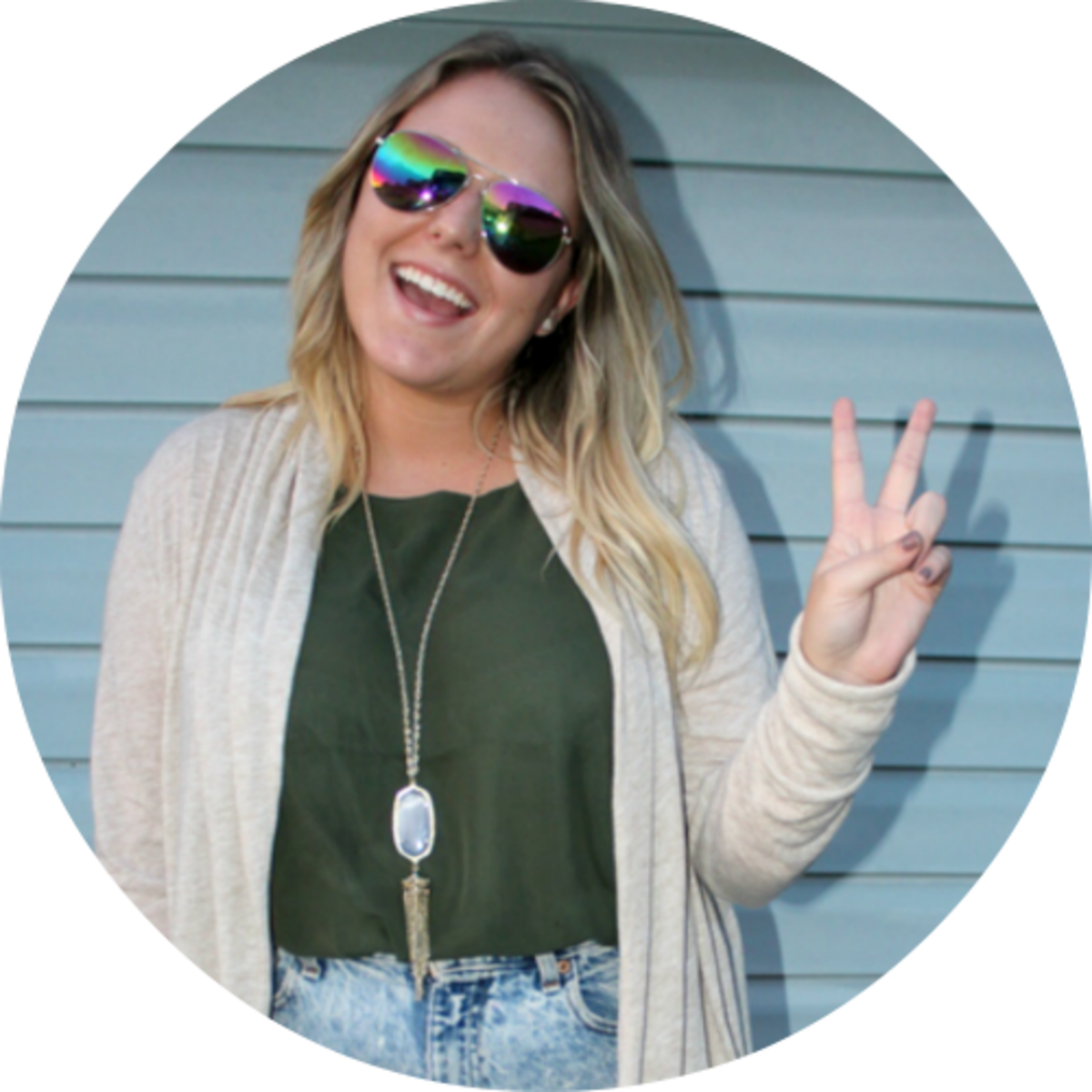 Brianna is the current Newsroom Editor for Spinnaker and an aspiring fashion writer. Her dream is to one day move to New York City and work for Cosmo Magazine. She appreciates outfits that make women feel good about themselves and thoroughly enjoys giving personal style advice.
A girl can never have too many shoes, according to fictional fashionista and all-around goddess "Carrie Bradshaw" played by Sarah Jessica Parker in Sex and the City. Coming from someone who has over 40 pairs of shoes, I agree.
Shoes can make or break an outfit. Showing up to a formal event in a gorgeous dress and flip-flops is bound to get you some questioning looks. On the other hand, wearing heels or wedges to the beach will look just as strange.
While we all want to feed our shoe addiction, it's hard to do so with a limited budget and limited closet space. As college students we have more important things to spend our money on- like food. Most of us are also stuck with a closet that can barely fit our clothes, let alone a shoe collection.
It's important to have shoes that are versatile. The more you can mix and match, the better.
Here are eight must-have shoes for every college girl's closet, plus two splurge-worthy options for my fellow shoe addicts.
Black Pumps
Whether you're going to a job interview or your sorority chapter meeting, black pumps are the number one shoe to have in your closet. They can be paired with a work-appropriate outfit or used to dress up a casual one.

Ballet Flats
For those of you who aren't the high-heel type, ballet flats are the perfect solution. They're an easy alternative, and look just as polished and put-together. They maintain a balance between comfy and classy. Wear them with jeans and a button down for a business casual look or with a dress and blazer to help you look great for that class presentation.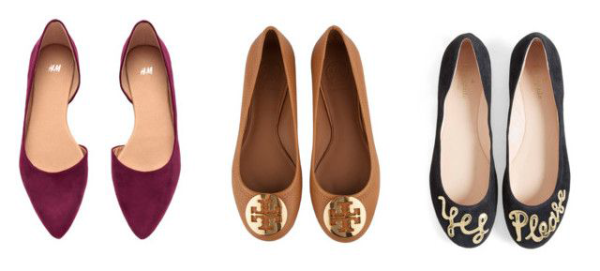 Neutral Wedge
Wedges are another alternative to heels. They're easier to walk in and go great with anything from party dresses to casual tees and shorts. They can be worn year-round, which makes them worthy of an investment. Neutral hues like tan, taupe and cognac are the best options when it comes to versatility.

Classic Riding Boots
Since we've started to get glimpses of fall weather, I've finally pulled out my beloved riding boots. A structured pair of tall riding boots adds class to any outfit. To avoid being a clone of every other girl on campus, try finding a pair that has an original design. Riding boots not only look stylish, but are great for cold weather and rainy days.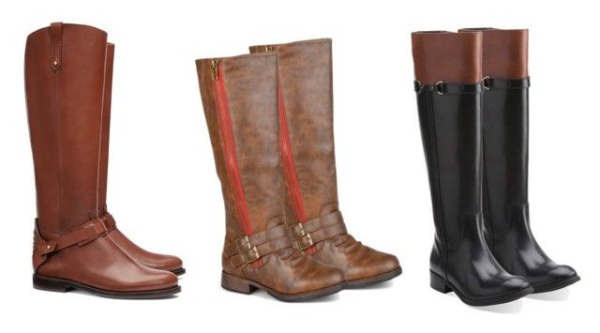 Ankle Boots
Ankle boots are the best option when you want to look put together but don't have the time to actually put any effort into your outfit. Grab a pair with a neutral tone and a walkable heel for maximum use. They can be worn with your favorite jeans and comfy tee or with high-waisted shorts and a flowy top for a celeb-inspired boho glam look.

Everyday Sandals
Sandals are the stylish alternative to flip-flops. Sandals usually have embellishments or design elements that help add to an outfit instead of take away from it like a flip-flop does. Find ones that are versatile and comfortable enough to wear every day.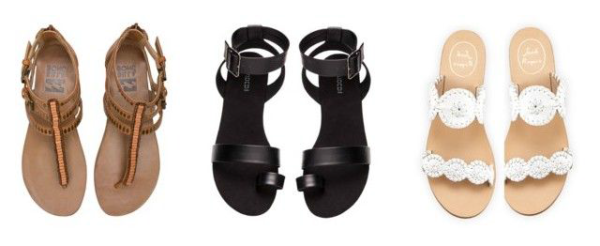 Casual Sneakers
Sneakers like Converse or Vans tend to look better with casual outfits than the traditional, clunky gym shoes. These type of sneakers go well with just about any outfit. Wear them with cropped jeans for a day full of errands or create a girly, sporty look by wearing them with a t-shirt dress.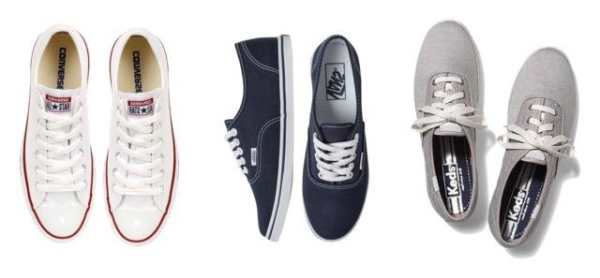 Running/Gym Shoes
Running shoes are important to have because you might wake up and decide to actually go to the gym one day. If you have a cute pair of running shoes sitting in your closet, it gives you one less excuse to back out. Gym shoes can also come in handy for things like moving and playing intramural sports.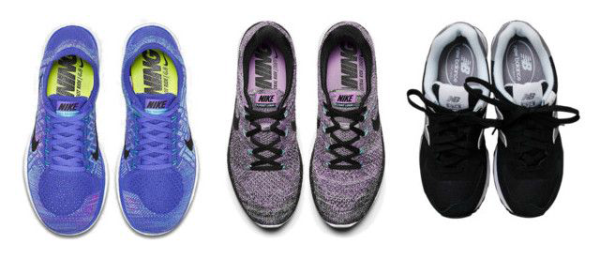 Splurge a little:
Statement Heels
Splurging on a fancy pair of heels makes wearing them so much sweeter. Every girl could use a statement heel in her shoe arsenal. Whether it's a first date or a big birthday bash, you'll be glad you had the perfect pair of shoes just waiting to be shown off.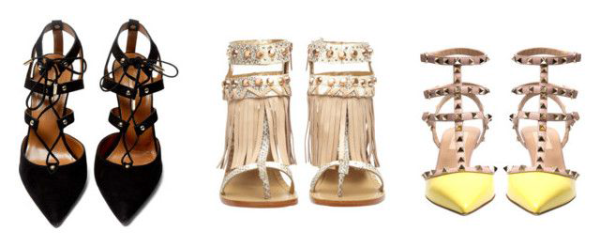 Cowboy Boots
Jacksonville, Fla. isn't a good ol' southern town by any means, but I've been to plenty of events (on and off campus) where cowboy boots were necessary. Investing in a good, sturdy pair is a wise decision considering the amount of events they can be used for. They can be worn to country concerts, tailgates and since Halloween is coming up, as part of a costume.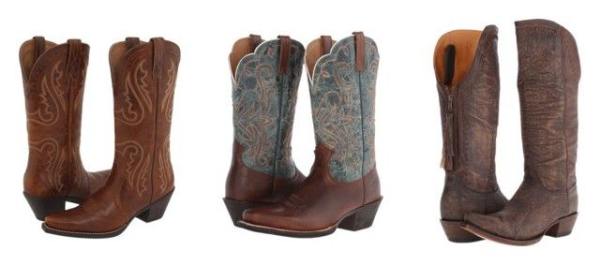 Want to be featured in our style column? Send us your best #ootd (outfit of the day) and we'll select the best outfits to be featured at the end of every article.
Submit all appropriate photos to [email protected].
—
For more information or news tips, or if you see an error in this story or have any compliments or concerns, contact [email protected]m.