Spinnaker Style: Holiday style guide

Spinnaker Style is a weekly column created to give students an insight into the college fashion world, providing tips, tricks and all things stylish.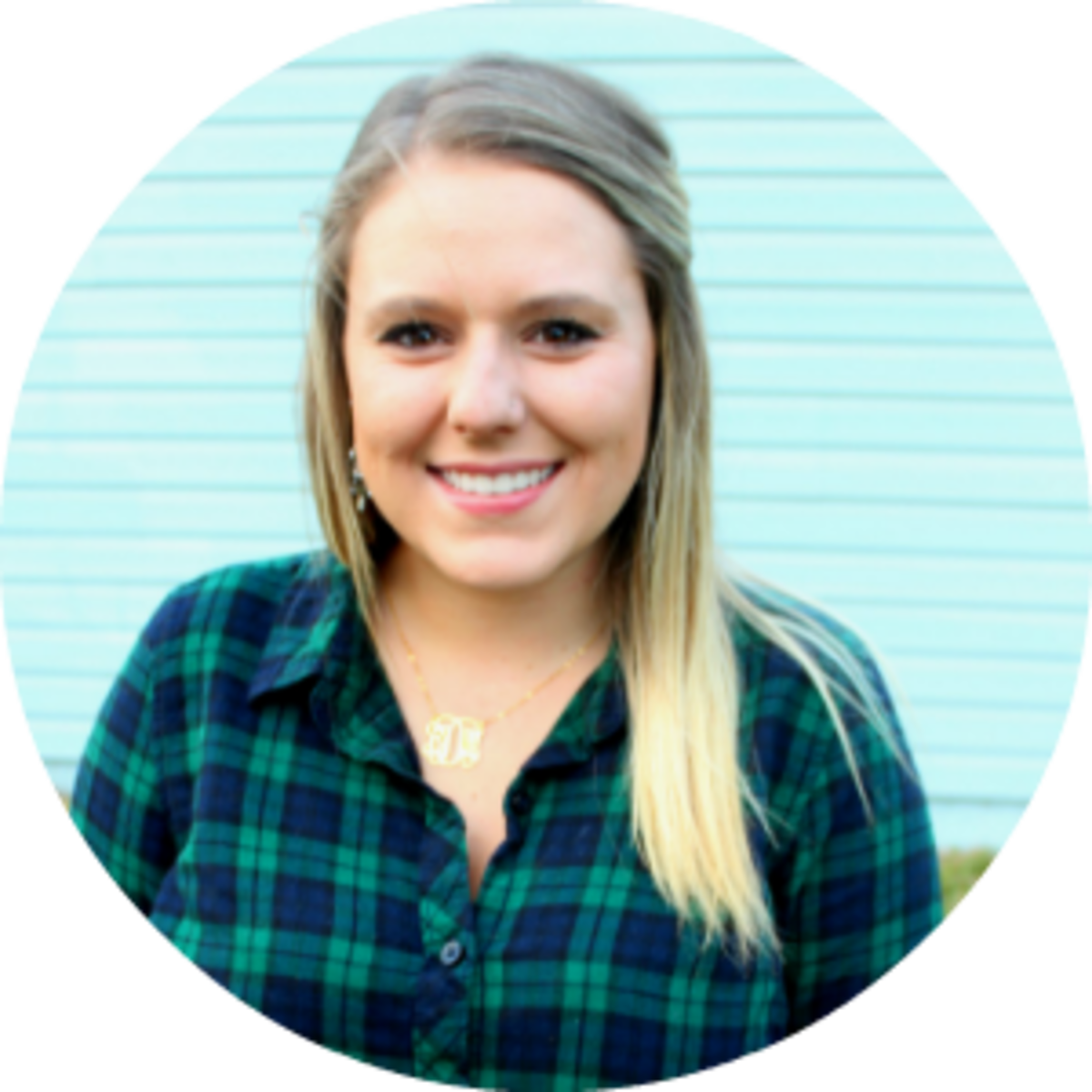 Brianna is the current Newsroom Editor for Spinnaker and an aspiring fashion writer. Her dream is to one day move to New York City and work for Cosmopolitan magazine. She appreciates outfits that make women feel good about themselves and thoroughly enjoys giving personal style advice.
Let's face it: the holidays can be stressful.
If you live in certain dorms on campus, you have to pack up basically your whole life and get the heck out of there by 5 p.m. on a day you most likely have a final exam.
The students that live in the Villages or the Fountains are stuck with the decision of staying in a ghost-town campus for a few extra days or packing up and hitting the road like everyone else.
Then there's those of you that live off-campus. You've decorated your apartment with cheer and have been on a dessert-baking spree since the day after Halloween. You're pretty much a real grown-up now, and the idea of going home for a whole month just isn't as fun anymore.
The holidays are full of excitement and anxiety, but I'm here to show you that you can be a stressed out, hot mess and still look good.
I've put together a style guide to help alleviate some of those holiday stressors. Now there's no need to fret about a costume for that themed party your friends are throwing or what to wear to Nana's house.
The Travel Bug
An airport is the best place to show off just how chic you can be. You don't know anyone and you'll most likely never see those people again, so why not experiment with your outfit? Obviously you want to wear something comfortable, but as I've said before, comfortable can be stylish. A pair of worn-in jeans, booties, a flowy tee and a cardigan is a simple option. Try accessorizing with a hat or scarf. Frequent flyer travel tip: always bring a sweater, a neck pillow and a good book.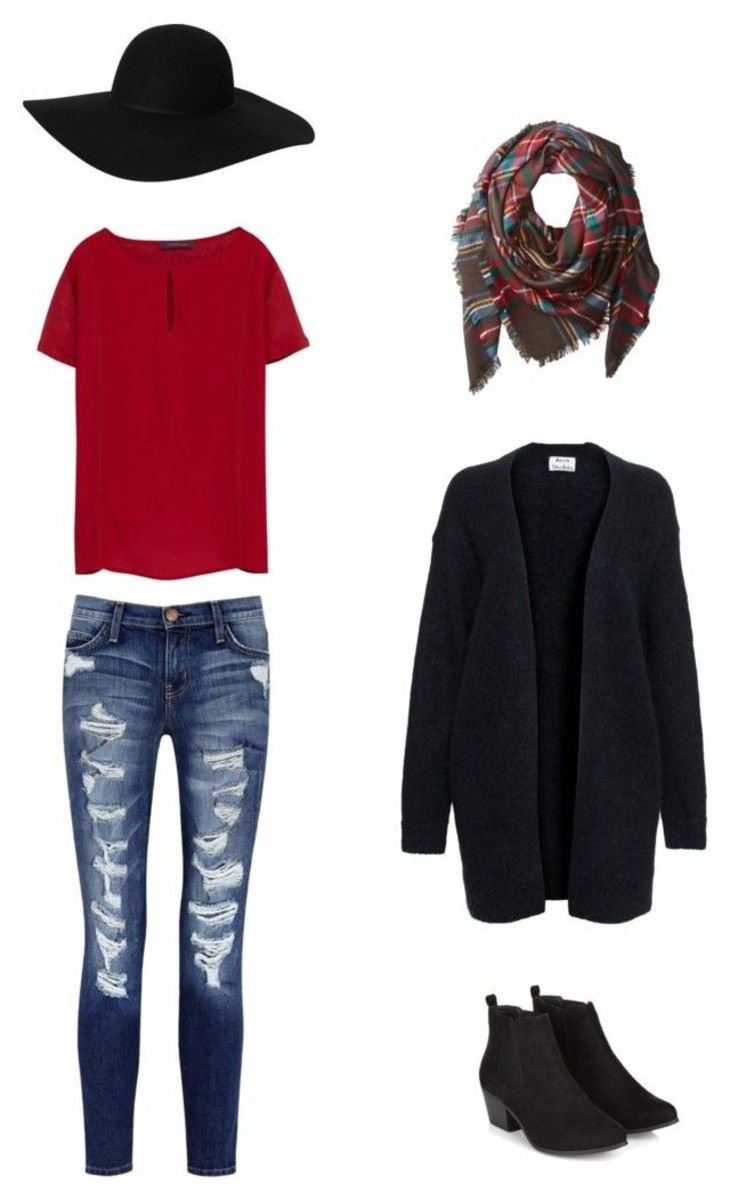 A Fresh Mani
An outfit is never complete without a good manicure. Your nail polish doesn't need to match every single outfit you wear, but having a bangin' mani definitely creates a more polished look. Choosing metallic hues like gold, pewter or bronze add a bit of glam to just about any outfit. Deep colors like purple, maroon and navy blue also work well during the winter months. If you're into a subtler look, go for creamy neutral shades like ivory, beige and white. My personal favorites for the season are red, burgundy, and a light pink that's almost nude.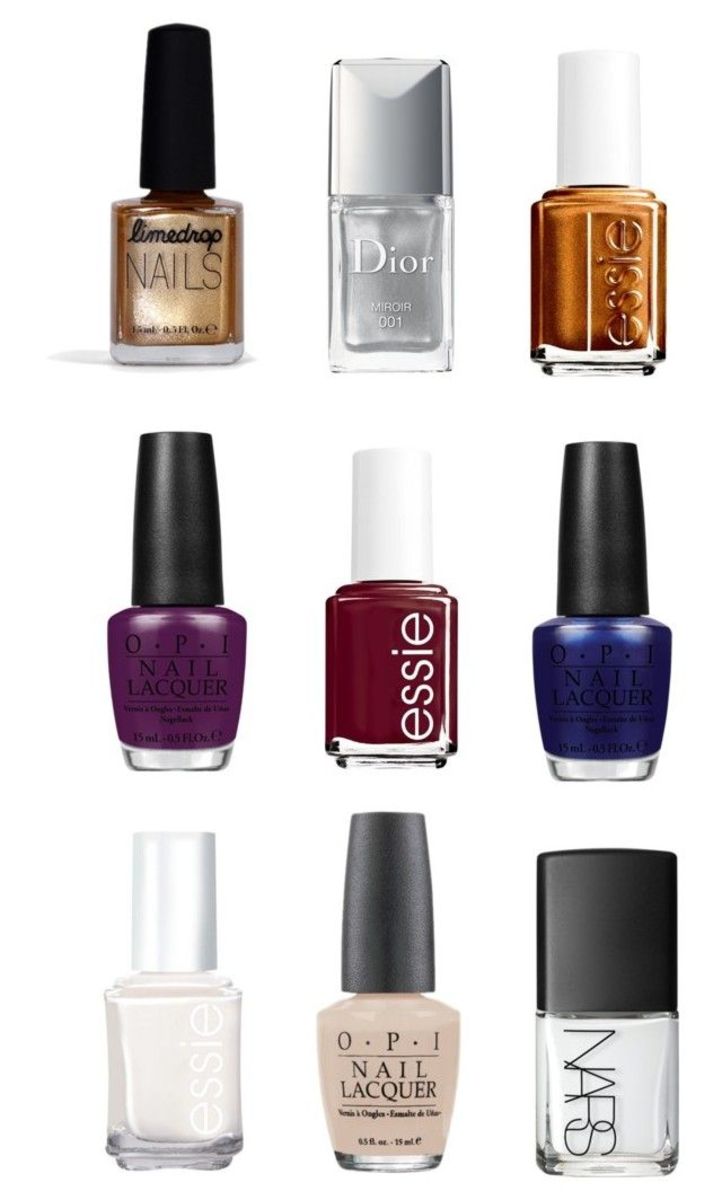 Office Party Shenanigans
If you're lucky enough to get an invite to the holiday office party, you need an outfit that says professional, yet classy. Go for a chic pant suit with a bold color like red or cobalt blue. The pop of color is bound to get you noticed. If you're more into dresses, try something that hits right above or below your knees. As far as fabrics go, leave your spandex and polyester dresses at home for this type of party. Lace and thick cotton are always good options.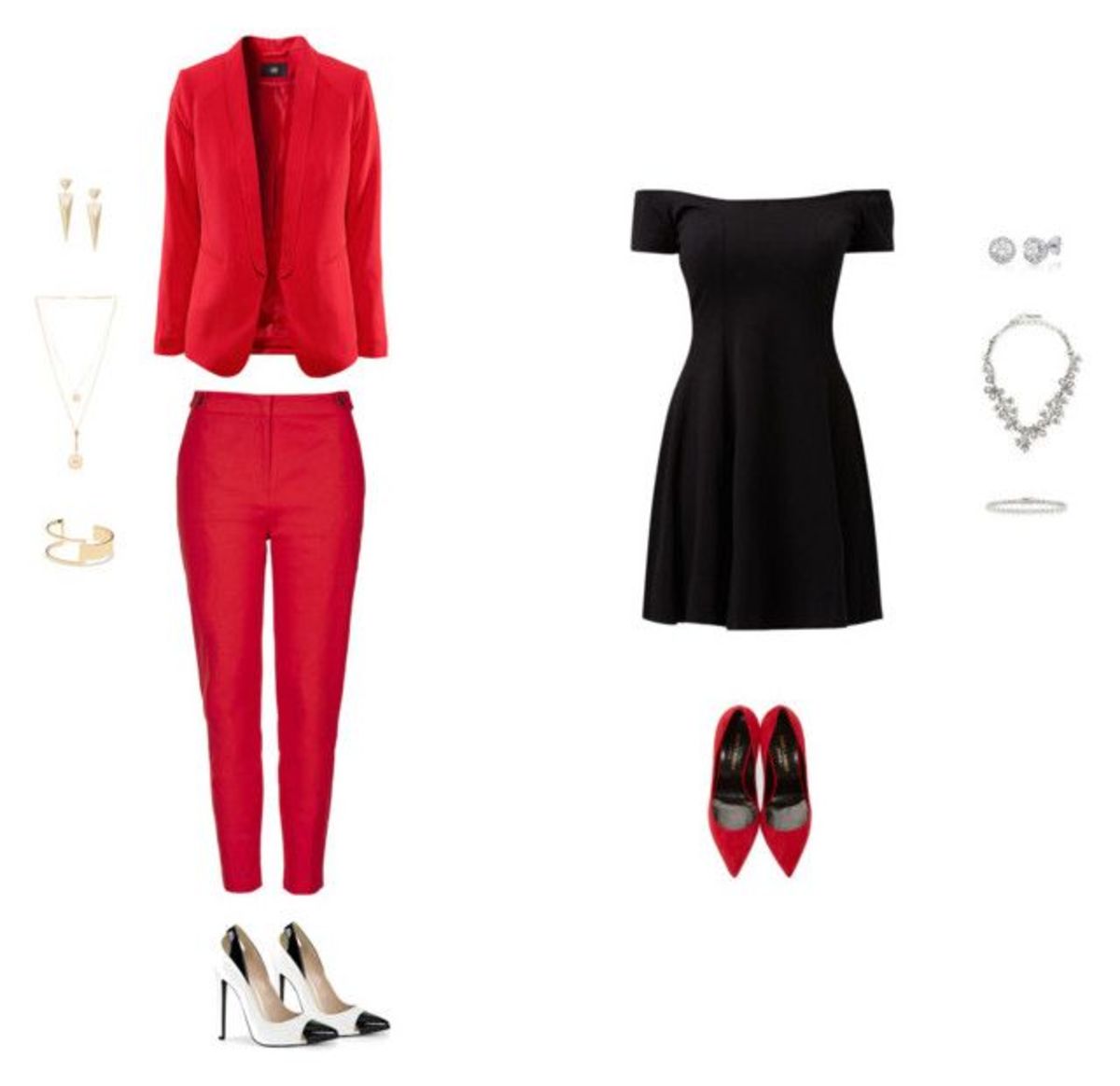 Break Out the Milk & Cookies
Holidays are a time for family, friends and eating way too much food. When it comes to family gatherings, an oversized sweater with leggings and boots is a comfy option. If you really want to get into the holiday spirit, rock a tacky sweater from your local thrift store. Your siblings might make fun of you, but grandma will love it. Another option is a deep-colored shift dress and a printed scarf. The dark color helps camouflage any food you might have spilled and the fit of the dress allows for some extra breathing room.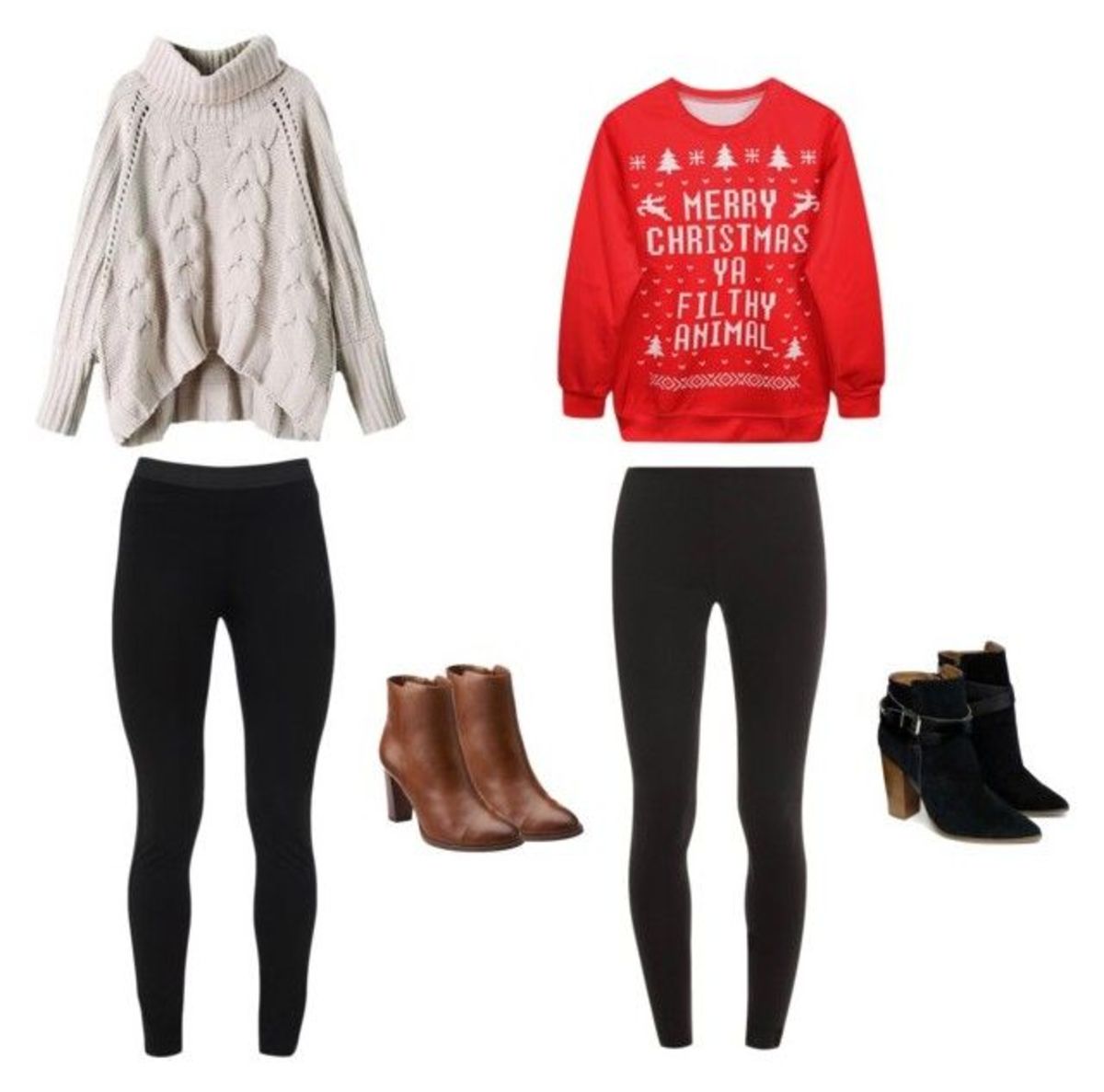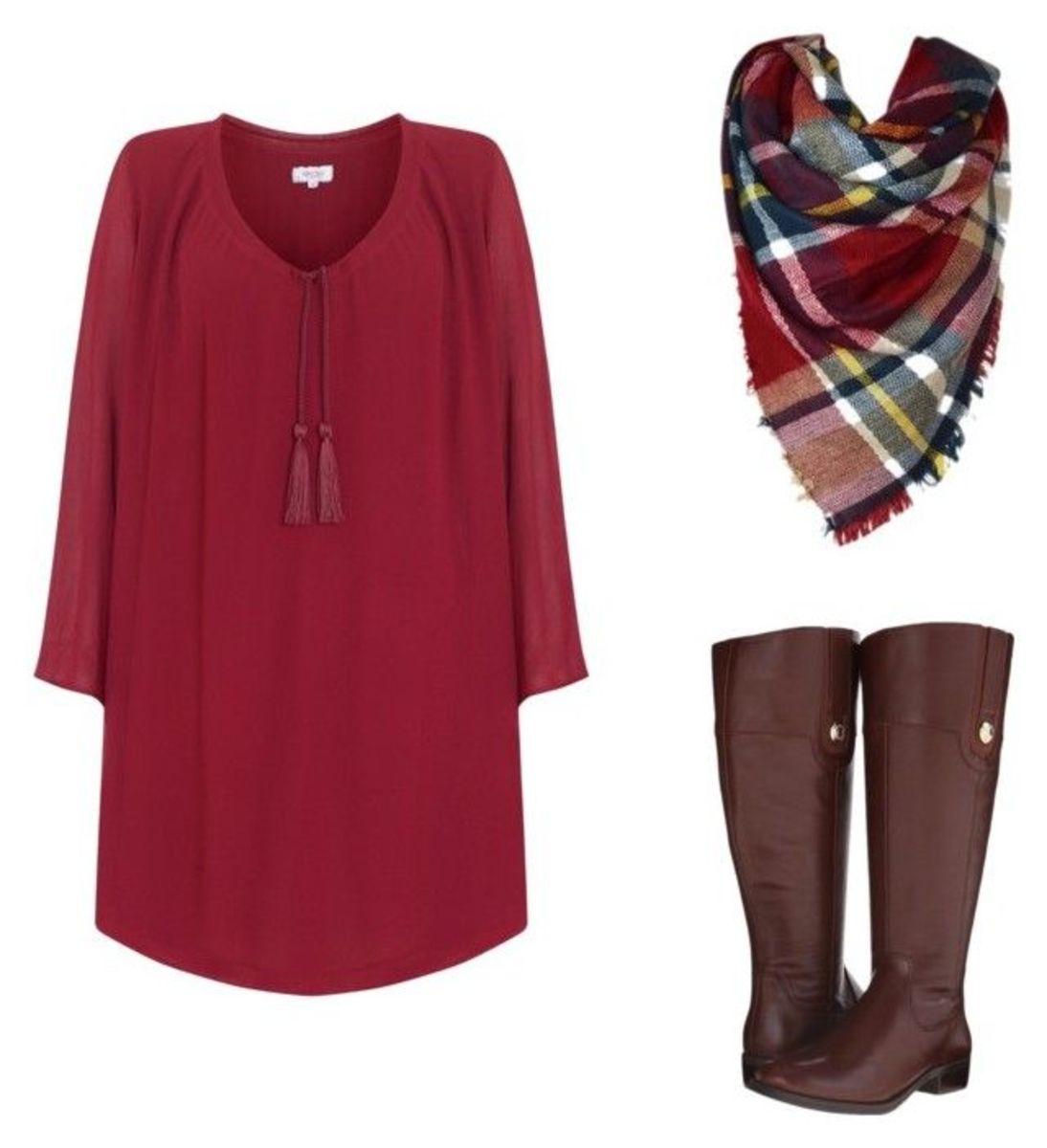 Son of a Nutcracker!
Holiday parties with friends are the best. Themed parties with friends are even better. For a holiday-themed party get your best gal pals together and dress up as Santa's reindeer. An oversized brown t-shirt works great with leggings and boots. Grab some antlers from the dollar store and have fun giving each other reindeer makeovers. (YouTube "reindeer makeup" for ideas.) If you're not into deer, channel your inner Buddy the Elf and wear a green tee with red tights and an elf hat.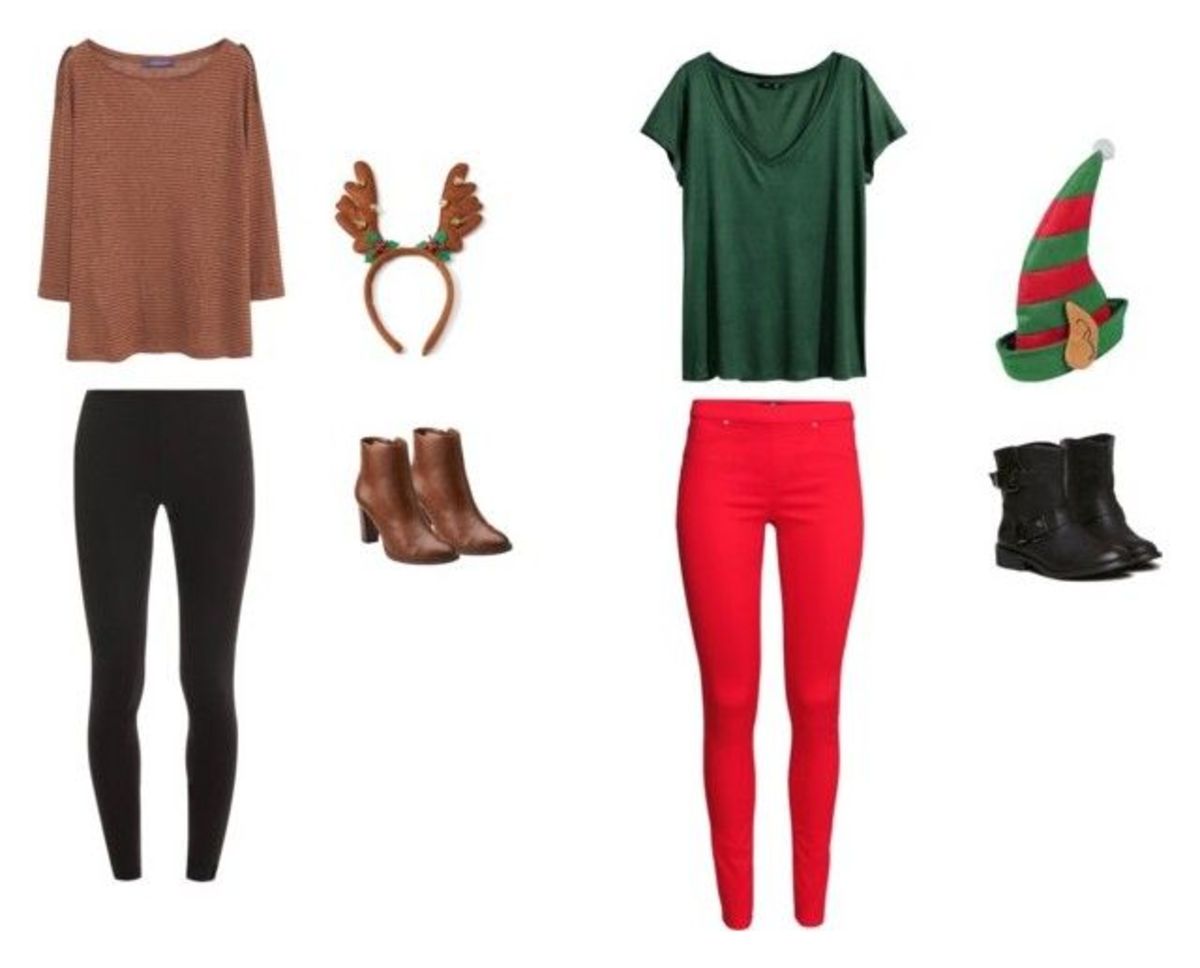 While you're munching on cookies and pretending to be an elf, make sure you remember the true meaning of the holidays you celebrate. Make this season one to remember by being thankful, thoughtful and full of love- all while wearing an awesome outfit.
Graphics by Brianna Dillon, collages created with Polyvore.
—
For more information or news tips, or if you see an error in this story, contact [email protected].