Latin American Student Organization and Sigma Beta Rho exemplify UNF's diversity at So You Know You Can't Dance
[youtube http://www.youtube.com/watch?v=4FMFCn9P1-8]

Video by Cole Murray

Students slowly trickled into the Student Union Auditorium Thursday evening, expecting to learn how to dance the salsa–but what they experienced was a cultural event that captured UNF's welcoming aura.

The Latin American Student Organization (LASO) and Sigma Beta Rho Fraternity hosted So You Know You Can't Dance (SYKYCD) on Oct. 15 to raise awareness for the Latin American Community and funds for SOS Children's Village International.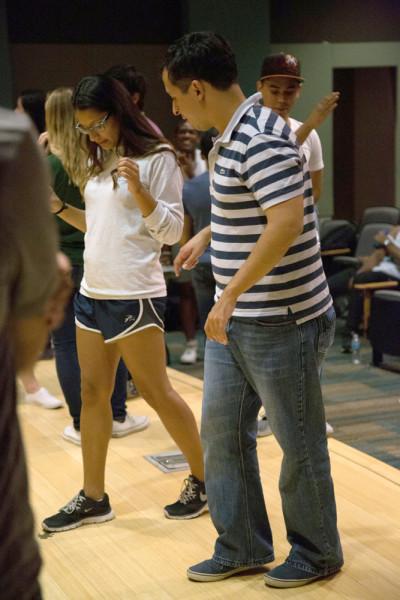 Michie Willman
Joseph Alas, junior management and marketing major and Sigma Beta Rho Cultural Chair, had the idea to host a dance workshop during the summer. When planning the fraternity's cultural events for the year, he thought back on past trips to south Florida and how the UNF chapter brothers' lack of experience disconnected them from other chapters' brothers.
"When we travel to Miami or Tampa – because we have a lot of brothers from USF and places down south – we would go to their clubs or studios and hispanic music would come on, and we couldn't dance," Alas said. "We couldn't relate to anything."
Tumao Dance Studio Instructor Andres Espinosa, who taught the class, says dancing is important to him because it was his outlet in college.
"Between breaks or between midterms, when you have that period of like nothing to do, we'd go out and have like a social dance meetup with friends," Espinosa said.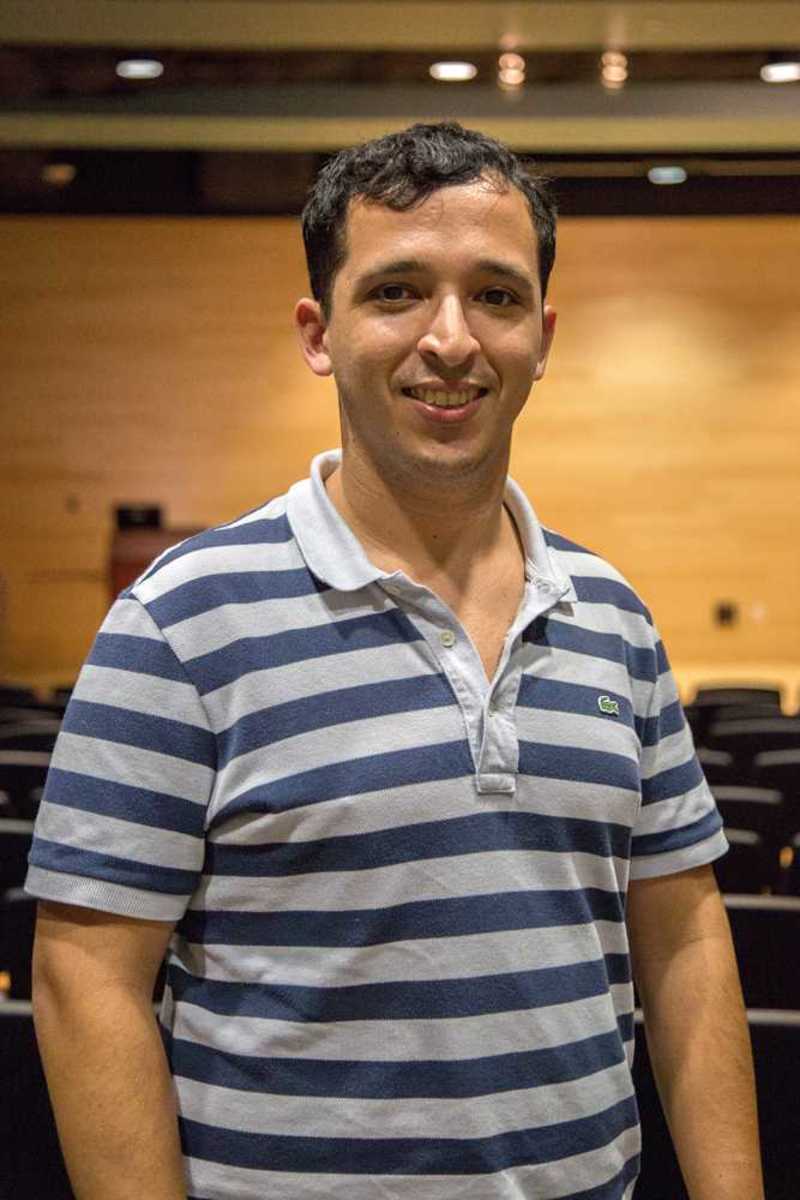 Although he works for an aerospace company in St. Augustine, he still enjoys teaching classes in the evenings.
"The joke I always say with like my students and my friends is, 'I'm an engineer by day, but a salcedo by night time.' So, for me engineering always comes first, but dancing is a very close second."
For Anna Santiago, junior criminal justice major and LASO President, events like this allow students the opportunity celebrate a culture, even if it is not their own, as a community.
"To come here and to know that you can still celebrate your culture and have the festivities that you celebrate at home and you don't get to celebrate as often you can celebrate as a club," Santiago said. "It's nice that people can come and come as a community and come as a family, and people that aren't from Latin America can come and just experience the culture."
For other students, though, SYKYCD and UNF's other cultural events represent hope for America, even while amongst negative voices.
King Johnson, junior chemistry and criminal justice major, said the unity that comes out of LASO's events and Sigma Beta Rho's philanthropy is what keeps him going.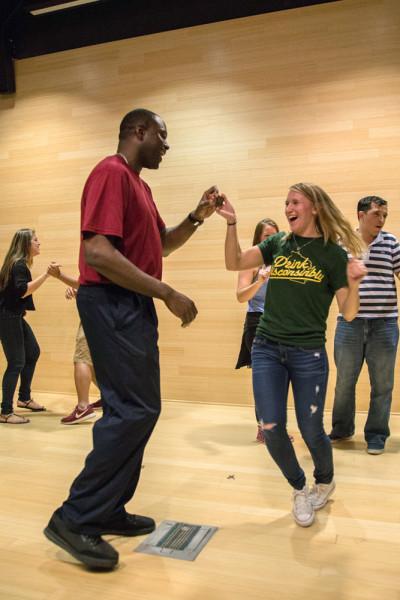 "You can see the diversity of the school in like in one unit, and that means a lot, especially with what's going on in our society today," Johnson said. "I won't say a name, but there's a politician in particular that is like, 'Go for it,' 'Yes, I'm against this other group of people.' For us to be able to do this, it's like countering that.  We counter that negative impact, what that politician has done in our society, and we counter that negative impact into a positive one, and that gives me hope."
All money earned from refreshments went to SOS Children's Village International, Sigma Beta Rho's philanthropy project. Sigma Beta Rho accepts clothing, books, funds, and the like for donations at each event they host, the next of which is a soccer tournament.
Oct. 15 marked the end of National Hispanic Heritage Month for this year, but the Latin American Student Organization is not done celebrating. LASO is hosting Nuestra Noche, Our Night, Oct. 22 in the Student Union Plaza to conclude the month of celebrating Hispanic culture.
—
For more information or news tips, or if you see an error in this story or have any compliments or concerns, contact features@unfspinnaker.com.