Spinnaker Style: Stylishly Spooky

Spinnaker Style is a weekly column created to give students an insight into the college fashion world, providing tips, tricks and all things stylish.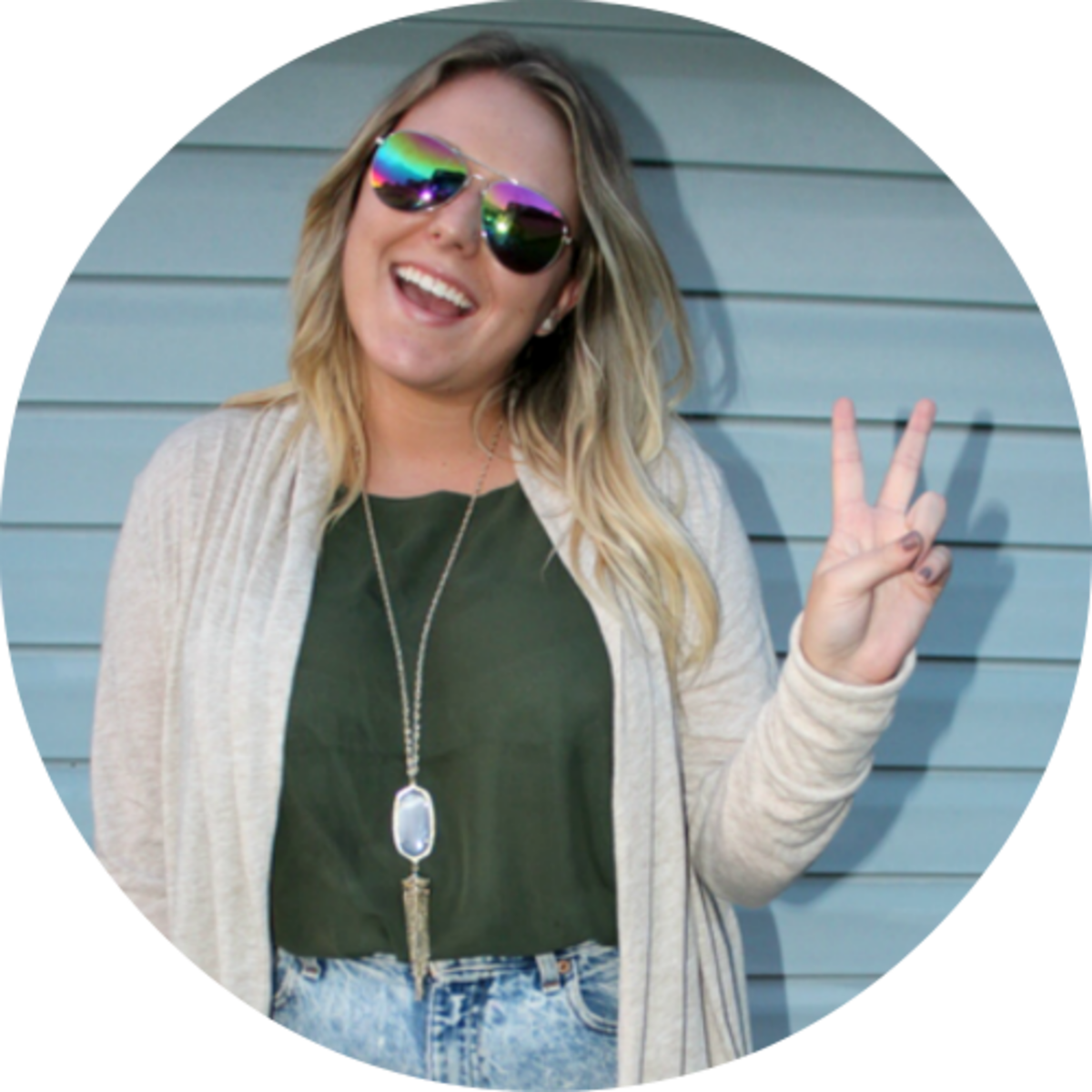 Brianna is the current Newsroom Editor for Spinnaker and an aspiring fashion writer. Her dream is to one day move to New York City and work for Cosmo Magazine. She appreciates outfits that make women feel good about themselves and thoroughly enjoys giving personal style advice.
—
Halloween is two days away, and if you're anything like me, you've procrastinated so much and still don't have a costume.
For some people, Halloween isn't just a day where you dress up and go to parties. It's a day where you get to be anything or anyone you want, and no one can tell you otherwise. It's a chance to forget about the craziness going on in your life and let it all go for a few hours.
The Halloween costume options are endless, and sometimes pretty cliche. But that's the fun in it, right? Every collegiate has to dress up as bunny at least once in her life.
Here's a (somewhat cliche) list of simple last-minute costumes that can be put together with things from items in your/your best friend's closet.
Barden Bella
Bring out your inner acapella singer and go as a Barden Bella from Pitch Perfect. Throw on a pencil skirt with a button down, cardigan, yellow ascot (a regular bandana works, too) and a pair of black heels and you'll be competition ready. Grab some friends and go as the entire Barden Bella squad!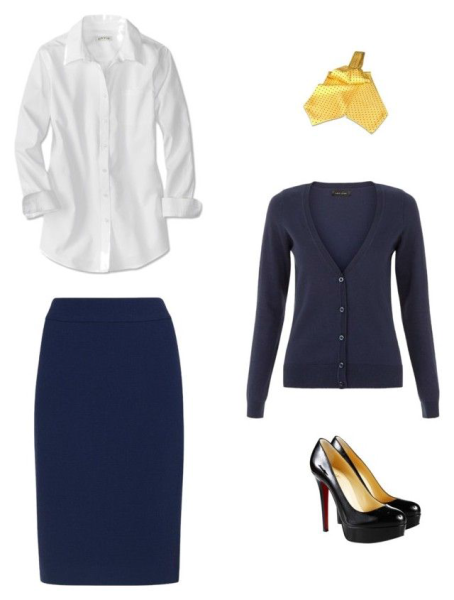 Catwoman

What better excuse is there to wear all leather than Halloween? You can find pleather leggings nearly everywhere nowadays. Break out your trusty leather jacket and pick up a pair of cat ears and you'll be the hottest superhero at the party.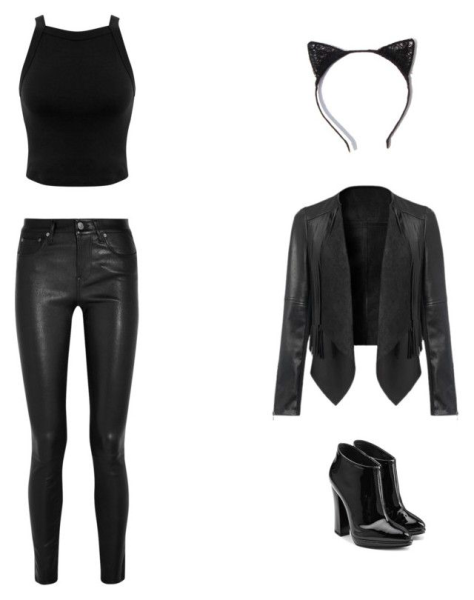 Divergent Factions

Take a break from the Katniss Everdeen/Hunger Games hype and go as one of the many Divergent characters. For the Amity folk, anything that screams flower child is your go-to outfit. If you're going as an Erudite, think business attire- a blazer, a conservative dress and heels. You can dress up as pre-Dauntless Tris in simple gray Abnegation attire or wear dark makeup, combat boots and all black clothes, i.e. true Dauntless fashion. Lastly, bring out the Candor in you by wearing a sleek black blazer with crisp white pants.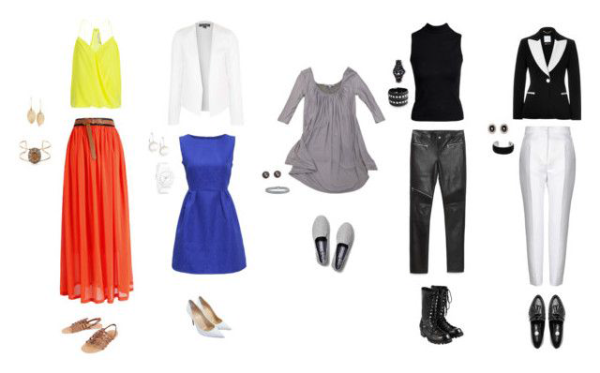 Kim Possible
Channel your inner middle-school self and dress as Kim Possible. A pair of green cargo pants with a cropped turtle neck is the perfect outfit for a teenage crime-fighter. Try talking your significant other into going as Ron. Can you say cutest couple contest winner?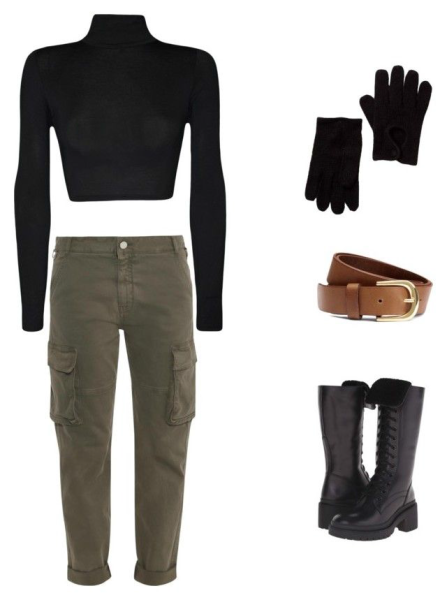 Mean Girls

Halloween is on a Saturday this year, but that doesn't mean you can't wear pink! Round up a group of your friends and go as Regina, Karen, Cady and Gretchen. Instead of all wearing plaid skirts, mix it up and wear outfits from different points in the movie. For Regina, wear a short black skirt with a white top and a pink cardigan and heels. To go as Karen, dress up as a mouse, duh. To dress as Cady, grab an oversized pink polo and wear it with jeans and black sneakers. And none for Gretchen Wieners, bye! Just kidding–to dress up as Gretchen, pair the iconic plaid schoolgirl skirt with a bright pink top and of course, pink sandals.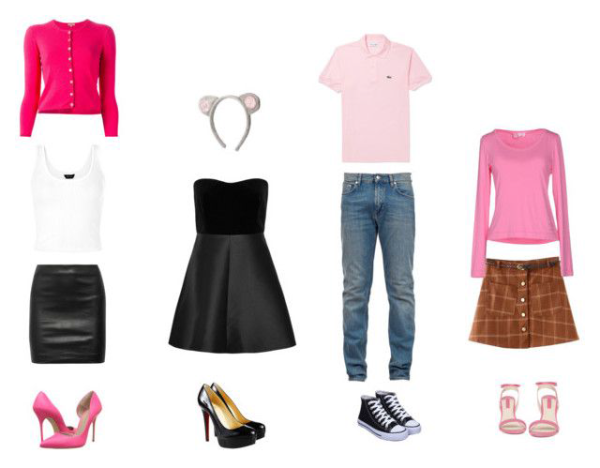 Minnie Mouse

You have to love Minnie Mouse. Pair a red skirt (or tutu) with black leggings and a black long-sleeved top. Top it off with Minnie Mouse ears, white gloves and yellow shoes. If you really want to get into character, paint your nose black and your lips red to get the full look. Extra costume points for the ladies who talking their guys into dressing up as Mickey.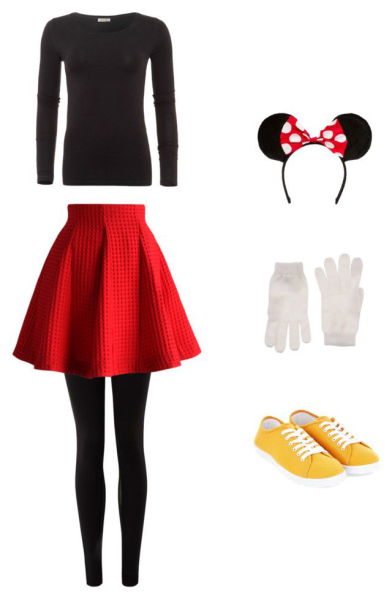 Rosie the Riveter

Dressing as Rosie the Riveter is as iconic as it comes. Creating this costume is so simple. Wear a chambray (denim) top with black pants, combat boots and a red bandana. Put on some bright red lipstick to make the look pop. History lesson: The name "Rosie the Riveter" wasn't associated with the popular poster until decades after WWII.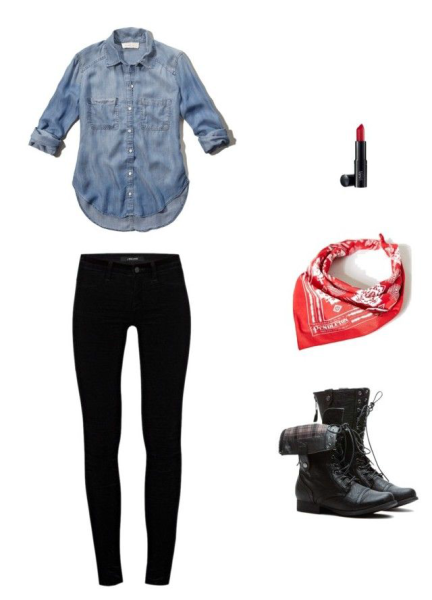 Scarecrow

This is one of the easiest costumes you could make. Throw on a dark-colored plaid shirt with jeans, brown boots and a floppy hat and you've got yourself a normal outfit. You have to wear makeup for this costume. It isn't complete without the makeup. Use Google to look up  "scarecrow makeup tutorials," and find one that you like. Try to stuff some straw or hay into your boots for a more realistic look.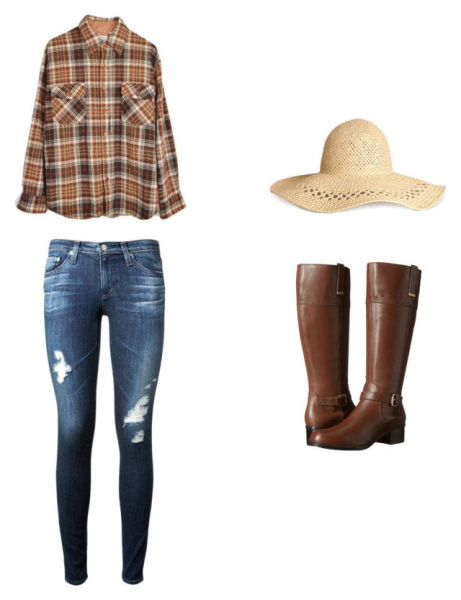 Where's Waldo
This is also another really simple costume to create. Wear a striped red sweater with a striped red hat and you're good to go. Waldo wears brown shoes, but pretty much any shoes would work. To finish off the outfit, put on a pair of oversized glasses. 3D glasses with the lenses punched out work like a charm.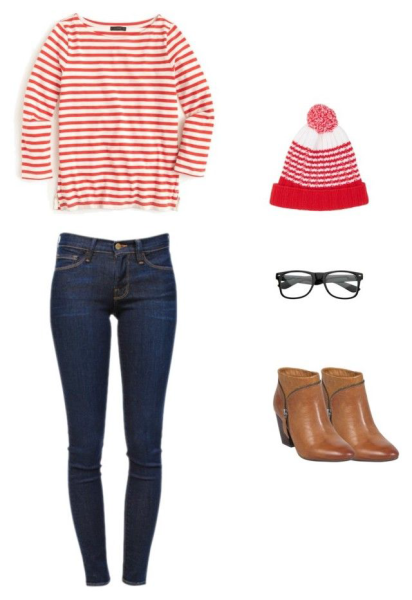 Want to be featured in our style column? Send us your best #ootd (outfit of the day) and we'll select the best outfits to be featured at the end of every article.
Submit all appropriate photos to [email protected].
—
For more information or news tips, or if you see an error in this story or have any compliments or concerns, contact [email protected]m.