Spin This: The Second Edition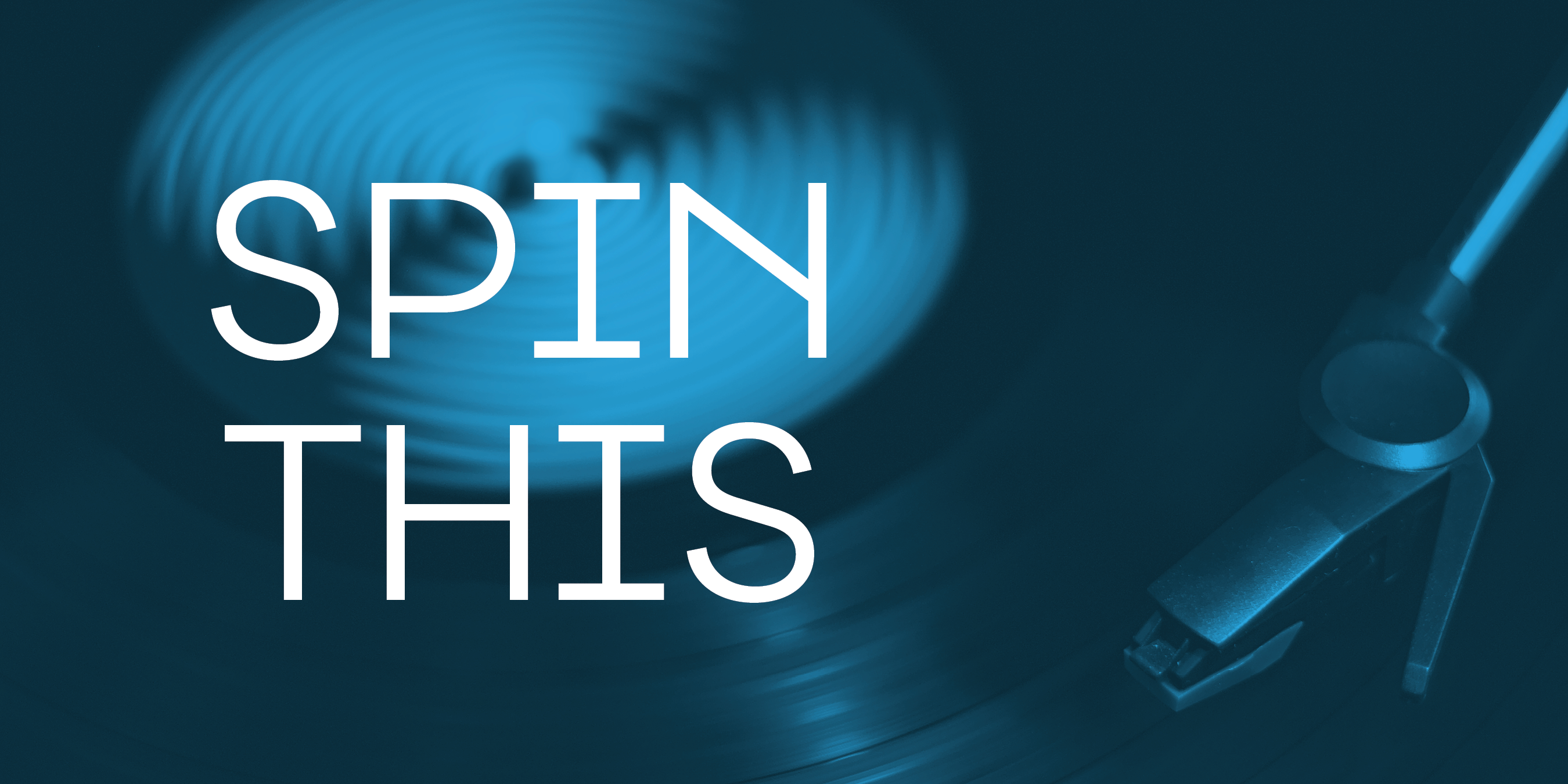 Spin This is Spinnaker's weekly new music playlist, designed to discuss who we think are the top bands in the genre lately. Each writer has their own taste, and we hope you can relate to one of us in some way and read again every week to see what we're listening to.
Alice:
I typically hesitate to tell people that I like country music, because their first thoughts go to the cheesy, unoriginal, manufactured sound that comes from all of the "Pop Country" artists on the radio.
No. That is not at all what I listen to. I grew up on outlaw country from real artists like Johnny Cash, Willie Nelson, Waylon Jennings, and Leon Russell.
I could say that the state of country music has gone to shit, but there are a ton of artists out there with actual talent, creating music that gives me hope that this "hick hop" music just might die out.
My playlist features some of my favorite artists, some well-established and others that are up-and-coming. The first two songs are from the latest Shovels & Rope album, Busted Jukebox, in which they collaborated with great artists to cover a mix of songs. "Leaving Louisiana in the Broad Daylight" was originally written by Rodney Crowell and sung by Emmylou Harris. "Unknown Legend" was originally a Neil Young song (one of my favorites from Neil Young), and features Shakey Graves along with the Shovels & Rope duo.
"Dark Days" by The White Buffalo is a contradiction, much like the rest of his album, where L.A.-based singer-songwriter Jake Smith juxtaposes sad subject matter with upbeat rhythms. I mean, the album's title is Love and the Death of Damnation, so what else would you expect?
Dave Rawlings Machine's "Pilgrim" is from their new album Nashville Obsolete. This is a must listen, between Gillian Welch's voice and Willie Watson's guitar it is an instant classic. This new album is a beautiful piece of Americana that pulls from old-fashioned lonesome melodies but also pushes forward in the world of folk.
The final song this week is off The Grascals' new album, And Then There's This…, which has received great reviews within the bluegrass community. The Grascals have been pioneers in the progression of "newgrass" (contemporary bluegrass), but have also maintained the traditional sounds from the Bill Monroe era of bluegrass. This tune is a guaranteed foot tapper.
Rachel:
This playlist is loaded. I switched up my genre a bit this week, starting with some screaming math rock by Marietta (a lot like I Kill Giants or Tiny Moving Parts), and ends with a psychedelic rock glitter party by Annabelle Chairlegs, a small band I saw in Austin, TX.
The maturity of these songs range from about a 13-year-old, angst-ridden teenager, to a quite thoughtful young gay man getting over his last love. Which brings us to the centerpiece of this list: PWR BTTM with "West Texas." I maybe feeling some nostalgia from my trip to Texas on Halloween, but this song, and band in general, is important to millennial culture. This group of gay guys seem to be pretty comfortable with their sexuality, singing about their eclectic clothing style and describing their dream boy in detail. This time in history, being gay is fortunately becoming a tiny bit easier to express to society (but it's always different for everyone), and PWR BTTM are thriving in it.
On another note, Tigers Jaw have done something pretty impressive lately: they covered The Cure perfectly. This band has been around for quite some time now, but they just keep getting better. It is an art to cover a song and, be able to mirror that band in a good way while maintaining a bit of your own style. But this cover of "In Between Days" really hits the spot. We get a spot-on interpretation of The Cure, but it is undoubtedly Ben Walsh behind those vocals. Not too much, not too little–perfect.
And of course, couldn't make another mixtape without a rad female singer. Put on "Washing Machine" and dance and be cute, girls.
Nick:
One of the things that annoys me the most are those insufferable people who cling to nostalgia and say music was only good in "_" decade. You got to know where to look. The last four months in music have been rich. I mean, it's not  Rap music in 1994, but it's still pretty stolid.
I like a variety of music: hip hop, trip hop chill-wave, art pop, garage rock, industrial, electronic, and soul. I think this list encapsulates the strong outputs of several artist over the last few months. When you listen to music, there's a quality of song that just has indescribable "it" factor. Although sometimes it takes time to grow on you like Yeezus. Most of the albums from the artists on the list were inconsistent; they had a few outstanding choice-cuts— aside from Adele's 25 and Oneohtrix Point Never's Garden of Delete which were splendid listens throughout.
Neon Indian, though I acknowledge the argument that every chill-wave song sounds the same, really bring a light vibrant feel to "Slumlord." Even if Hinds aren't the new Sleater-Kinney, Leave Me Alone was a pretty fun major label debut.
G.O.O.D Music President Pusha T's sublime lyricism and Jill Scott's' tremendous voice excel on "Sunshine" from his clunky-titled prelude album King Push —The Darkest Before the Dawn: The Prelude. Is this going to be a thing? Kid Cudi (R.I.P) and Drake did similar feature-length prequel albums over the past two years. The luscious production of Game's return with "100" may have been one of the best beats of 2015. Sure Drake's appearance outshines the best rapper from 2005, but at least it's not a 20 minutes long 50 Cent diss-track.
James Ferraro's bleak account of LA in "Pollution" and Pop .1280 "Phantom Freighter" are supposed to be grim reminders of the Cost of Capitalism or something. These tracks make me want to stay inside and read Palahniuk novels.
I hope this playlist consoles your urge to jump off a bridge when 1989 beats To Pimp A Butterfly at the Grammys on Feb. 15.
—
For more information or news tips or if you see an error in this story or have any compliments or concerns, contact [email protected].