How to make Valentine's Day special when you're broke
College students with a Valentine are usually rare enough, since there isn't much time outside of solo sweatpant-study-nights to go looking, but a student with a Valentine and some money to spend on them is just unheard of.
If you're in a situation this weekend where you need to make something pretty cool happen for your S.O. (since they're great for dealing with your "what are grades" breakdowns and still loving you) but have no money to show them that, it's important to know this is possible—all for free.
By taking advantage of all the student-only perks on campus and a little bit of TLC (tender love and care) around the dorm room, your college sweetheart will swoon over your efforts and you will both have a splendid V-Day.
Take a day outdoors at the UNF nature trails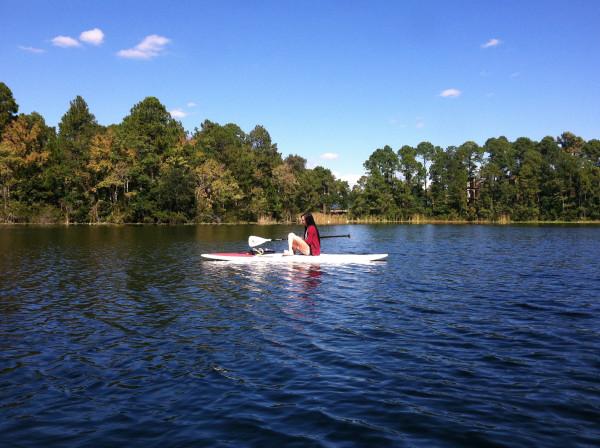 Love the outdoors as much as you love each other? Lake Oneida near our main entrance and right in the middle of the nature trails is the perfect opportunity to paddle board, canoe, or take a nature walk with your cutie. The Eco-Adventure area rents out everything you need to get out there and more at no cost to students! But if you want to take advantage of this, make sure you get your gear on Saturday or earlier—the office isn't open on Sunday the 14th. Maybe you can teach each other a little thing or two about the outdoors! However, if you or your S.O. are a little on the clumsy side, I recommend checking out a canoe to share rather than a paddle board, they can be tricky to navigate. Finish the day off with a cute little picnic and a warm movie night indoors. Sunday's forecast according to the iPhone Weather App is a high of 57 degrees as of Friday, so bundle up, too!
Go on a blind date together (with a book)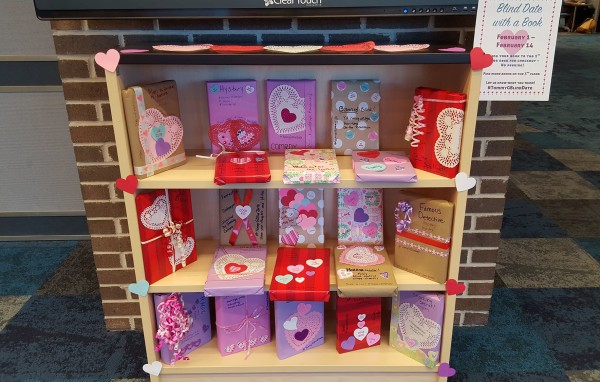 Right on campus at Tommy G., you and your bookworm sweetheart can pick out your very own surprise choice from the library and make a day out of getting lost in a story together with their Blind Date with a Book event. While you're there, you can pick up a limited edition Starbucks Valentine's Day drink to share. Even though reading sounds like a solo deal, there are tons of ways to make it interesting with an S.O. Pick out one book for the two of you and take turns reading it out loud (sounds so incredibly lame, but I've done this before and it's way more fun when you change the words). Get two different books, read a bit of them and then talk about them. This leaves a wide open ground for meaningful conversation with your Valentine, and you can show off your smarts to each other. That's sexy, right?
Make a gourmet ramen noodle dinner for two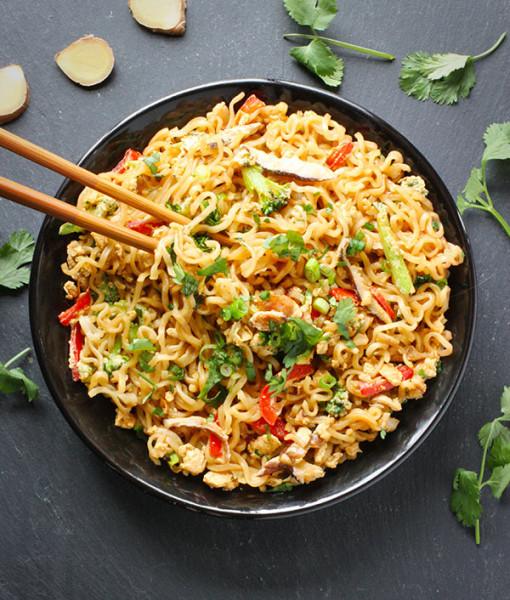 There are tons of ways to spice up ramen noodles, as all college students know, but this is where those ideas are really going to come in clutch for you. If you can't afford to take your baby out for a V-Day meal (or just forgot to make reservations), break open a couple packs of noodles and make them swoon with your sick cooking skills. My personal favorite way to spice up a 25-cent pack of Asian splendor is by cooking it normally, frying it in a pan with some frozen veggies, and maybe adding in some chicken/tofu if you have it. BAM! P.F. Chang's comes to the dorm room. Dress the table up nice with a tablecloth (or a Mexican blanket works splendidly), smelly candle, and maybe even some flowers (Hint: find some around campus to pull up and stick in a glass from your kitchen). Watch this video for some more help on how to make this happen, and get a good laugh from it too.
—
For more information or news tips or if you see an error in this story or have any compliments or concerns, contact [email protected].