Local Eatery of the Week: Epik Burger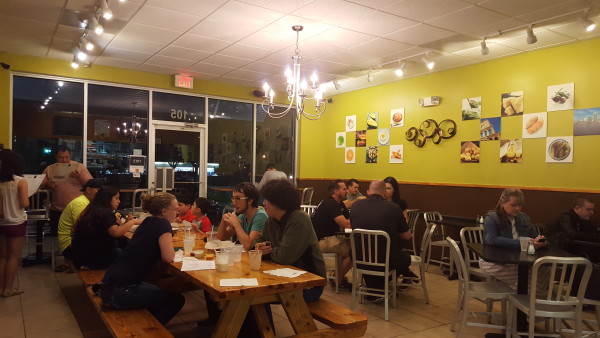 If you're going to the beach this summer, head a little farther north to Atlantic Boulevard. The sleek burger joint, Epik Burger, is worth the time it takes to get to the water.
The locals and the staff are as bright as the decor, and the cozy restaurant is the perfect size for both.
The entrees are reasonably priced, starting at $5 for the All-Natural Chicken Burger, but customization quickly raises the cost. Epik Burger encourages customers to customize their orders by offering a variety of fresh breads, meats (chicken, beef and bison), cheeses, sides and milkshakes.
Customers will find "GF, VG and V" sprinkled throughout the menu. This eliminates the need for those with food allergies and values to look elsewhere in Jacksonville for a good hangout.
The only inconvenience is the sides only come in one size, with the idea that customers order one per person. The Epik Fries, which are seasoned fries, are the perfect base for Epik Burger's spicy signature sauce, but remember they aren't for sharing. If you plan on sharing fries with a group, get a few different types.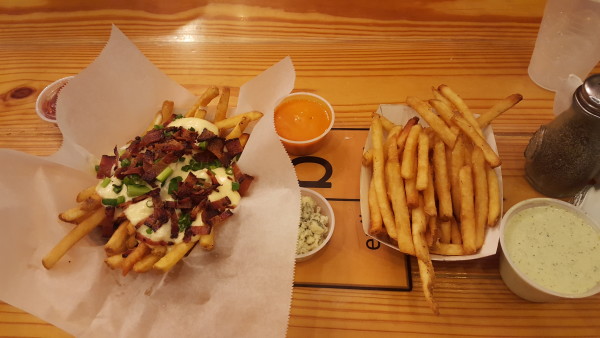 The kitchen does not skimp on ingredients for the Bacon Cheese Fries, which are worth the cost if you share them. They are also just as flavorful without the buffalo sauce drizzled on top, and they maintain their firmness despite being covered in melted cheese.
The soft bun and melted cheese decorating the Philly Burger make for one perfectly messy mouthful. Order the burger without the peppers if you dislike the texture of them.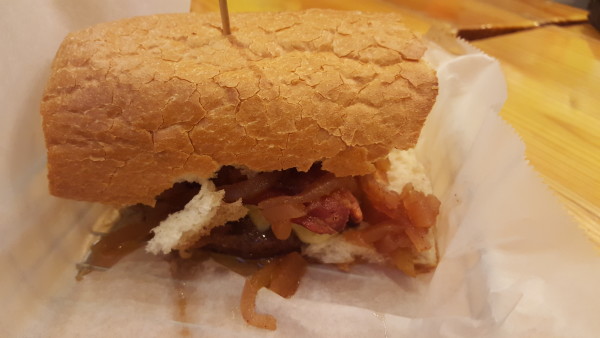 If it's the spice associated with peppers that turns you off, order the burger as is. The peppers and cheese sauce are more like queso than separate food items, and the cheese helps remove most of the peppers' flavor.
Owner and manager Korey's favorite burger, the Fruit & Cheese-Burger, is sweet with slices of poached apple, honey drizzle, applewood bacon, sharp cheddar and beef on a baguette.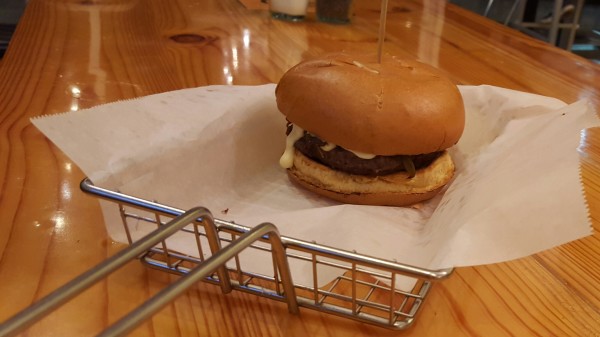 The Bananas Foster maintained its thickness throughout the course of the meal, and tastes as true to its roots as all should. With fresh cut bananas, brown sugar and cooked rum, the only reason customers shouldn't order this is if they are too full to finish it.
Epik Burger lives up to its name, offering Jacksonvillians the Epik food options necessary to enjoy the nearly constant summer weather. For Ospreys who plan on flocking to the beach, let your tastebuds enjoy the adventure with you.