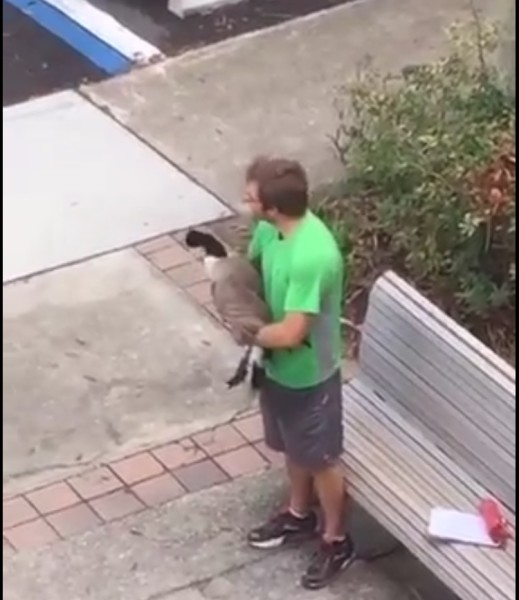 You may have seen him the other day, on Yik Yak or Snapchat, whatever, holding a goose by the Fountains.
He was on his way to the gym, when he noticed an injured goose on the Fountains boardwalk. The goose suffered broken wings and gashes to his feet. Holding on to life, the goose sat quietly, helpless.
Christopher Levkoff, a super senior majoring in applied economics and business management, said trying to save this goose was nothing more than a civic duty.
"I wouldn't even say it was necessarily driven by my love for animals," Levkoff said. "That's the logical progression I suppose of my actions. But quite frankly, we were always taught growing up never to begrudge people or animals either a meal or fair treatment, and whether that fair treatment is simply being nice to them or taking care of them when they're sick or so forth it's really just more of a habit."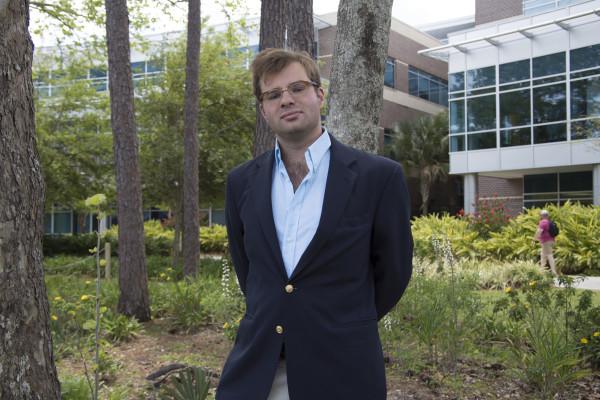 When Levkoff found the goose, he called Campus Wildlife Service to help him find care for his wounded friend. But, the service was closed on Friday. In a next urgent effort, Levkoff and UPD took it upon themselves to drive the goose to the vet's office, where Levkoff named him Ducky to identify him. At the vet's office, the veterinarians also discovered broken bones in the goose that caused internal bleeding.
Next, all there was left to do was wait.
Unfortunately for the goose, the Exotic Bird Hospital was not open on Sunday, and this lack of service ended up costing the goose his life. Ducky the goose died on Sunday afternoon, after several efforts from Levkoff to save his life.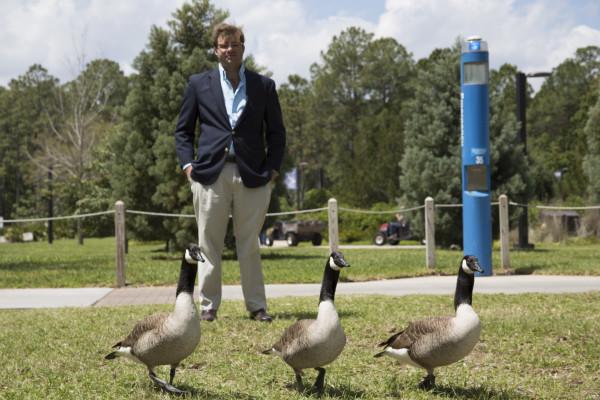 As students at the University of North Florida, we generally agree that the geese we find on campus unify us in some strange, feathery manner. Levkoff said it just wouldn't be the same without them.
"I think that the Canada goose is much more important to the school than it's current mascot, the osprey," Levkoff said. "Quite frankly, I think that part of the experience of attending the University of North Florida involves the geese. I just think they are necessary to fully experience the campus. And UNF without the geese would be a very strange environment."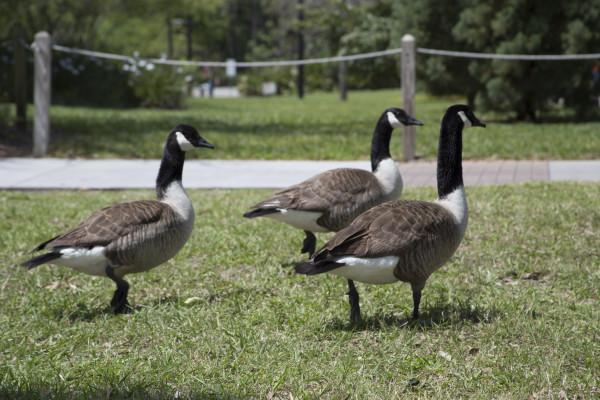 This conviction for saving and caring for animals, however, runs in the Levkoff family. During Christopher Levkoff's time in high school, his father was featured on Channel 4 News for standing up to police attempting to pepper spray geese at his office building, after someone reported the geese acting aggressively. Levkoff's father said that if the police sprayed, he would call the federal marshall since they are protected animals.
"He stood next to them and honked and they just honked back,"  Levkoff said of his father's experience.
Ducky the goose will not be cremated with funding from the school.
A link to a UNF student's tweet featuring video of Levkoff and the goose can be found here.
—
For more information or news tips, or if you see an error in this story or have any compliments or concerns, contact [email protected].