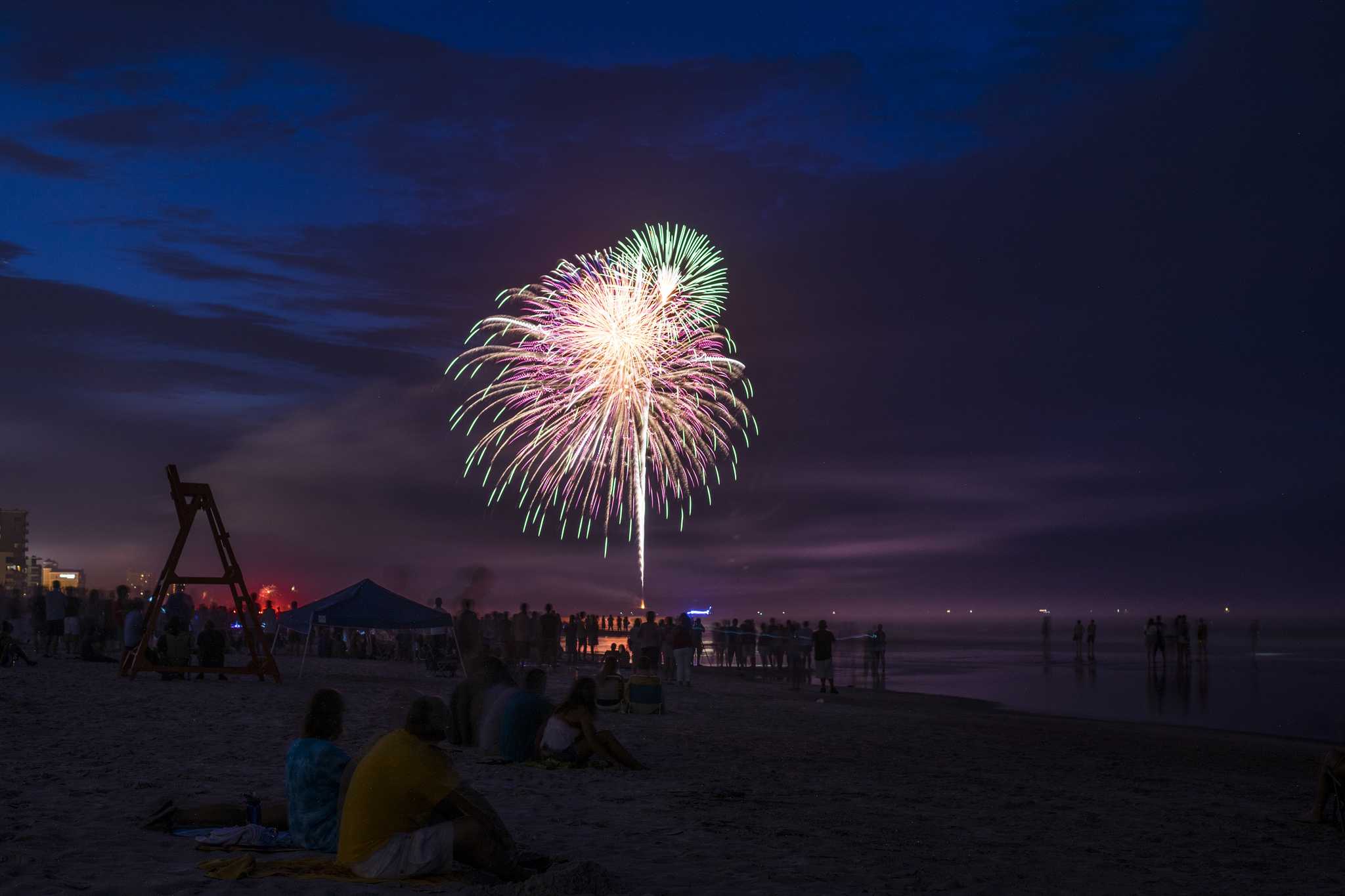 Bottle rockets and sparklers are a great way to celebrate the Fourth of July for Ospreys who want to limit the party to a patio. Try celebrating Independence Day with your community this summer. There's a fireworks show and celebration for every area of Northeast Florida. All you have to is get outside and embrace it.
Beaches
Jacksonville Beach will begin launching fireworks off the pier at 9 p.m. leaving residents plenty of time to mosey around the beaches for the perfect spot before then. For procrastinators like me, you can always grill out at your place and have the beach bikes ready to cycle to the pier around 8:45 p.m. Just know that you might have to watch the fireworks from a distance.
Downtown
For those looking for a fancier Fourth, consider heading to Park Street for Restaurant Orsay's Annual 4th of July Backyard BBQ. Attendees can enjoy all they can eat smoked pork, beef sliders, chow chow and a range of other dishes and desserts. Tickets are $35 here and ticket-holders will be asked to present an ID upon entrance.
If the word "free" is more up your alley, head to the other side of the river and enjoy The Jacksonville Landing's annual celebration. Northeast Florida Musicians Brittney Lawrence, Mikey Clams, Broke Till Friday and others will start performing at 3 p.m. The show will continue after fireworks over the St. Johns River at 9:45 p.m. The Landing's event is only open for guests over 21 or those in the military, but fireworks are open to the public.
The Riverside Arts Market will also be celebrating with performances from Complicated Animals and Billy and Bella, local art and food vendors and more from 6 p.m. until the firework show at 9:45 p.m.
St. Augustine
Here's an event Ospreys from St. Augustine don't have to drive an hour to enjoy: Fireworks Over the Matanzas. The Bridge of Lions and South Castillo Drive will be closed to traffic from 8:30 p.m. to 10:30 p.m. to allow guests to enjoy the show from the street. St. Augustine's All Star Orchestra band will perform at 6 p.m. and the firework show will begin at 9:30 p.m. over Matanza Bay.
Orange Park
Orange Park and Moosehaven have partnered together to bring a Fourth of July show to the Westside. Residents can visit local food and craft vendors beginning at 2 p.m. and enjoy live music from country singer Chris Janson at 8 p.m. Fireworks will start at 9 p.m.
—
For more information or news tips, or if you see an error in this story or have any compliments or concerns, contact [email protected].