UNF Wind Symphony to perform piece about Alzheimer's Wednesday, ending three-day residency with composer John Mackey
[Updated 10:40 p.m. on April 4, the headline was changed from "Composer John Mackey to perform at UNF Wednesday" to "UNF Wind Symphony to perform piece about Alzheimer's Wednesday, ending three-day residency with composer John Mackey" to fix potentially misleading information. Spinnaker takes errors seriously and apologies for the error.]
Music can take people back to a specific place, feeling or person. For composer John Mackey, music was the last thing his mother forgot during her battle with Dementia, inspiring his piece "Places We Can No Longer Go."
Bringing to light the struggles that 6.7 million Americans age 65 and older living with Alzheimer's deal with, the University of North Florida will host Mackey for a concert in partnership with UNF's Preventing Alzheimer's with Cognitive Training (PACT) on Wednesday. 
Preventing Alzheimer's Disease, a study
Alzheimer's is a form of Dementia that affects the cognitive abilities of older adults, memory loss is the most common symptom. There is currently no cure for the disease, but early detection of the 10 signs and ongoing studies are preventative actions currently taking place. UNF psychology professor Dr. Jody Nicholson started the "Preventing Alzheimer's with Cognitive Training, otherwise known as PACT, study at the university in 2021. Dr. Nicholson's study aims to examine whether computerized brain training exercises can reduce the risk of cognitive impairment and dementia. 
A similar study is happening at another four institutions, including the University of South Florida, the University of Florida, Duke University and Clemson University. The UNF study recently surpassed 800 participants "in its quest to gain a total of 1,300 participants," according to the press release. 
Putting together the concert's puzzle pieces
Conductor and UNF professor of music and director of bands Dr. Erin Bodnar first heard of Mackey when the composer debuted Places We Can No Longer Go, in Tempe Arizona in 2019.  The 22-minute piece tells an individual's journey in reverse of Alzheimer's. 
Listeners travel from an extended instrumental performed by the university Wind Symphony into a coherent song by Soprano Brittany Fouché. 
"There are often pieces that I want to use where they just don't fit into the story we're trying to tell, but when Dr. Nicholson approached me about their PACT study, being able to host Mackey, and finding Fouché as a Soprano, is something I'm really excited to see play out," Dr. Bodnar said about the collaborative event.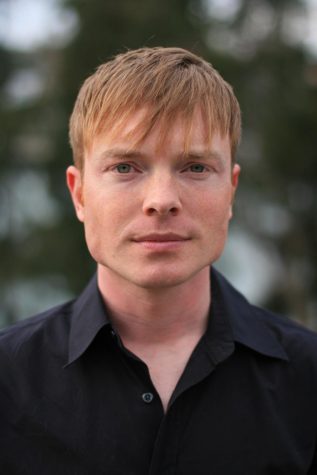 Topics like Alzheimer's, as depicted in Mackey's "Places We Can No Longer Go," are often topics that a great majority of people can relate to. However, it can be challenging to speak about them in a universal way verbally, that's why music can be used as a tool to show how these events affect individuals. 
While the concert does feature some heavy material, it does not lack upbeat music, with performances of songs like "Let me be Frank With You," an uptempo song that follows a similar style of composer Frank Ticheli, hence the name of the piece. 
With a variety of genres and over 20 instruments included in the concert, Dr. Bodnar's hope is that attendees leave the performance with something they'll remember. 
The free performance starts at 7:30 p.m. on Apr. 5 in the Lazzara Performance Hall at UNF. More information can be found here.
___
For more information or news tips, or if you see an error in this story or have any compliments or concerns, contact [email protected].