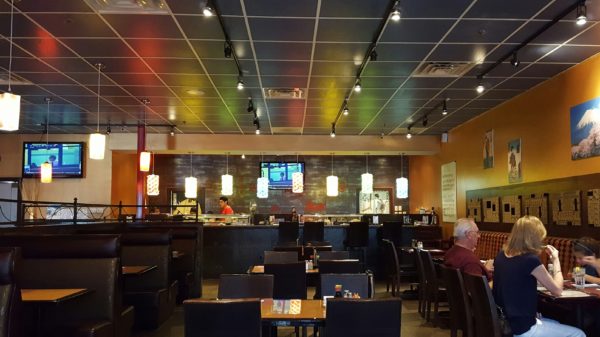 Bright bulbs transformed by colorful lamp shades illuminate painted ceiling tiles at Crazy Sushi, making the restaurant feel like a disco as pop music surrounds locals. The restaurant on Southside Boulevard is surprisingly empty for a weekend evening. But then again, sushi may not be the ideal dinner for a holy day.
The cozy waiting area and busy hostess counter made getting seated a confusing experience. But the service quickly made up for a hazy first impression — I called the waitress to my table about six times, and she happily helped me through my ordering dilemmas.
Menu items are priced about the same as every other sushi house. Sushi rolls range from $4 to $7, and entrees tend to stay around $15. For Ospreys searching for a hangout that offers everything from fresh sushi to juicy burgers, keep looking. Your non-sushi loving friends will have to stick to hibachi steak and chicken when it's your turn to choose the restaurant.
The eel and cucumber roll — don't knock it 'til you've tried it — was loosely rolled, which made it difficult for me to pick it up with chopsticks. I was afraid the roll wouldn't keep itself together long enough to take a dip in some sweet shrimp sauce. Despite its mediocre appearance, this roll was just as sweet and crunchy as those at Jacksonville's other sushi houses.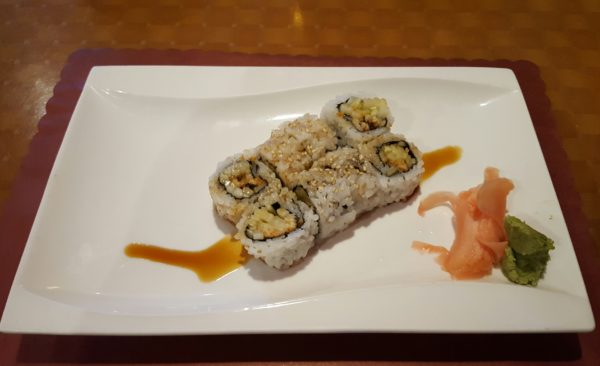 The salmon katsu roll features smooth avocado, cold cream cheese and crunchy salmon tempura. It was refreshing and more put together than the eel and cucumber roll. For those who aren't a fan of salmon, like me, try it anyway. Deep fried salmon has a completely different texture than its original form.
Green tea ice cream tastes exactly how it sounds — frozen green tea. It was not as sweet as one would expect for ice cream, but it satisfied my sweet tooth without making me feel guilty about it.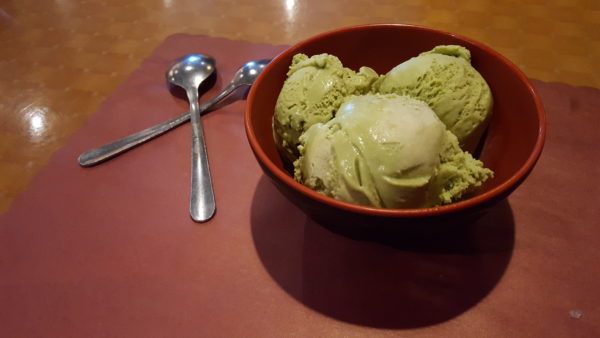 Crazy Sushi offers Ospreys a vast majority of popular sushi rolls and flavorful specialty rolls like Pink Lady, Deep Fried Diva and Snow White. A convenient location and comfortable prices make it easy for sushi lovers to eat local.
—
For more information or news tips, or if you see an error in this story or have any compliments or concerns, contact [email protected].