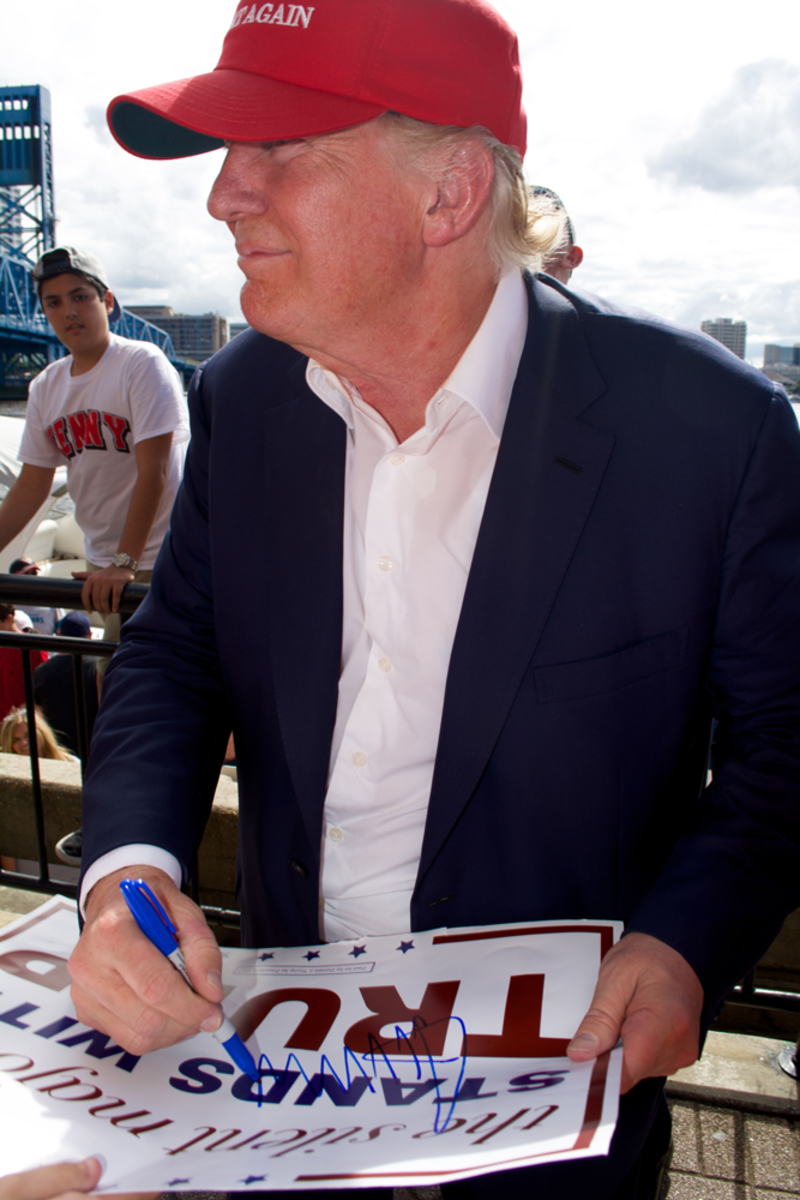 Republican presidential nominee Donald Trump will be hosting a campaign rally in Jacksonville today, Wednesday Aug. 3. The rally will take place at the Jacksonville Veteran's Memorial Arena at 300 A. Philip Randolph Blvd., and begins at 7 p.m. Doors will open at 4 p.m.
Those who wish to attend the event must register here. While registering has no cost, you can only register two people per phone number, and tickets are subject to a first-come, first-serve basis.
For those who want to know what happens at the event but aren't interested in attending, Spinnaker will be at the rally. You can follow us on Twitter and Snapchat @unfspinnaker to get updates live from the event, and check out our website or Facebook page afterward for a full recap.
Spinnaker was there last year when Trump came to town. At that rally at the Jacksonville Landing, Trump spoke for over an hour about his poll numbers, the media coverage of his campaign, his plans to repeal Obamacare, his plans to build a wall to keep Mexican immigrants out of the country, the need to keep businesses in the country and his competitors, among other things.
At that October rally several people collapsed in the heat. Today is projected to be another hot day, with a high of 93 degrees. However, tonight's rally will be held inside the arena, rather than in the Jacksonville Landing plaza.
Additionally, there were several protesters outside the Landing last time Trump held a rally in Jacksonville. For tonight's rally, a Facebook event titled "Protest Donald TRUMP JAX!" is encouraging people to "show this racist, misogynist, xenophobic, homophobe that he is NOT welcome in our city of Jacksonville!!!" according to the description.
The event currently has over 70 people who said they're "going," and about 130 who say they are "interested."
—
For more information or news tips, or if you see an error in this story or have any compliments or concerns, contact [email protected].