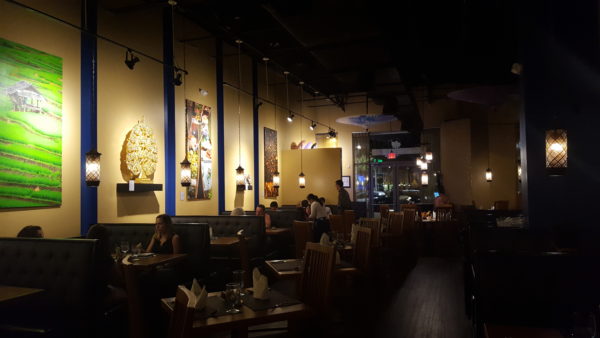 Intricate artwork, colorful photographs and welcoming service reflective of the culture bring the spirit of Thailand to Atlantic Boulevard. The recently opened Blue Orchid Thai Restaurant brought me as close as I thought I'd ever get to this peaceful country.
The host, who was dressed in traditional Thai attire, greeted me with a Thai wai — this is Thailand's equivalent of a handshake. Even the owner, who visited each table to ensure customers were having a great experience, made me feel like a guest.
The Blue Orchid sits higher up on the budget compared to Spinnaker's other food reviews. Customers can expect to pay between $12 and $16 per entree. Ospreys in the mood for a specialty are looking at spending $24 per person.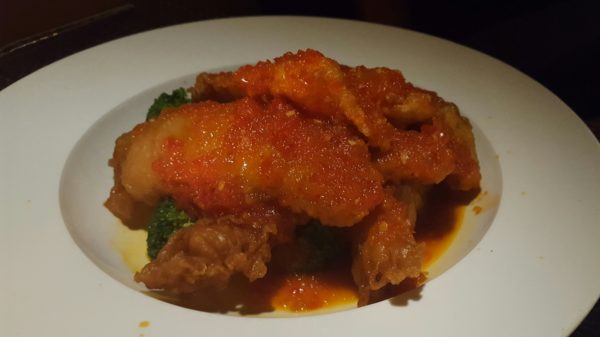 Customers choose their entree, then their protein and finally their desired spice level. I wanted something that added more flavor to my entree but preserved my tastebuds, so I selected the medium spice level. I was surprised to find that my dish was not spicy, but my friend's dish was.
The Blue Orchid's sweet and sour chicken isn't the chunky take-out version college students usually expect. This entree features slices of grilled chicken, mixed vegetables and chunks of pineapple swimming in a bowl of sweet sauce.
The side of sticky heart-shaped jasmine rice is easy to eat with chopsticks, but I'm used to adding sauce to my rice to excite my tastebuds. Add a spoonful of rice to the sweet and sour sauce throughout your meal, for something more than soy sauce.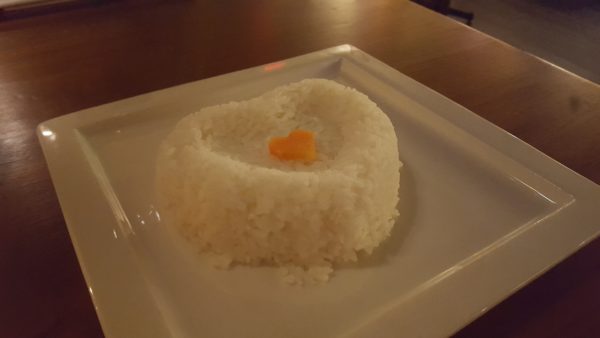 The Thai ice cream sundae is made with the customer's choice of creamy vanilla, housemade coconut or housemade mango ice cream. What makes this mushy dessert special to Thailand is its crunchy peanuts, soft beans and gooey atap seeds — these syrupy seeds look like ice cubes and are tough to bite through. As with all ice cream, it melts fairly quickly so you'll have to scoop that paradise quickly.
The Blue Orchid's dim lights and sophisticated menu items may be difficult to enjoy on a regular basis, but it's great for spending time with your significant other or getting to know someone new.
—
For more information or news tips, or if you see an error in this story or have any compliments or concerns, contact [email protected].