Local Eatery of the Week: Monroe's Smokehouse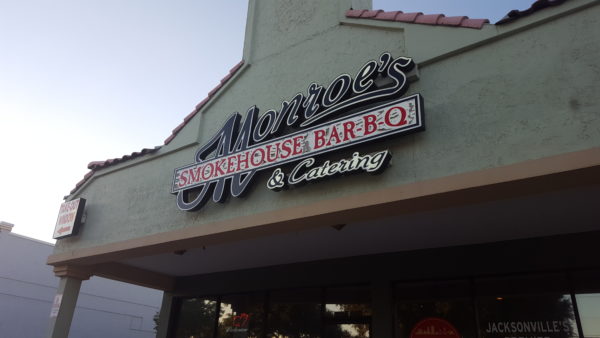 A metal map of the states, a used washboard and other scraps of country pride hang loosely along wood paneled walls. Families gather over glossy wooden picnic tables. Monroe's Smokehouse on Beach Boulevard serves the food of a typical southern feast at a restaurant price.
The appetizer sampler comes with crunchy fried okra, two smoked wings, sweet corn nuggets, surprisingly soft onion rings and fried yellow squash. If country cooked vegetables aren't your thing, you can substitute items for no upcharge. This item is pricier than other appetizers because it's a sampler, but it's easy for sharing both the food and the cost.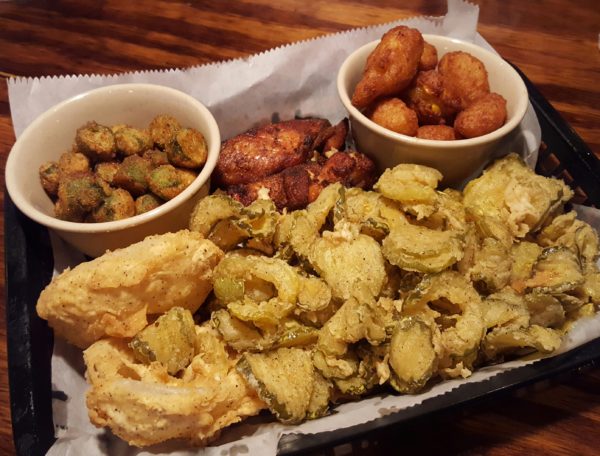 Southern food can be filling, which is why Monroe's Smokehouse allows customers to order a lunch portion size even in the evenings and has nothing against sharing. I went with some friends and ordered the smokehouse chicken platter and a two meat sampler of smoked pork and beef brisket.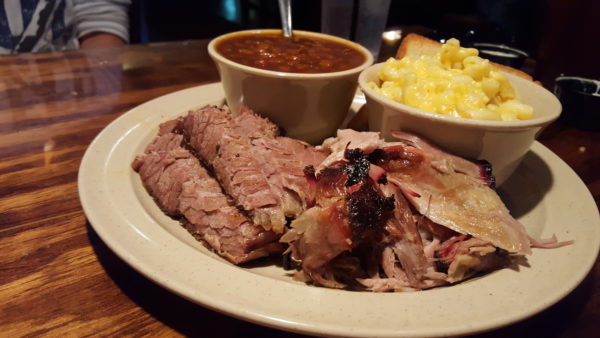 This smokehouse sticks to the basic smoked taste for most of its entrees and even its housemade sauces. Most meats are smoked with subtle seasonings making them the perfect base for the eatery's housemade ranch and barbeque sauces.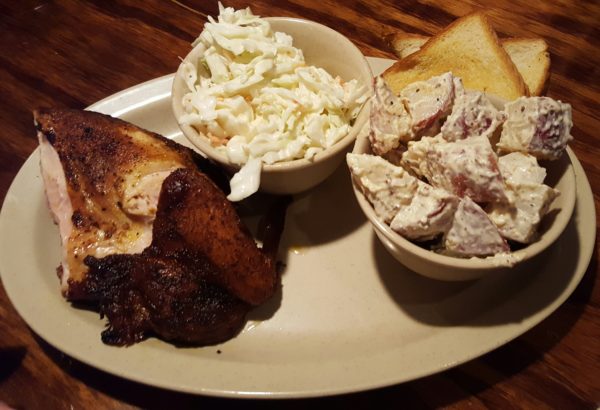 Every platter comes with the customer's choice of two sides. I skipped the fries in lieu of more flavorful side items. The baked beans and coleslaw tasted the same as they would at a family reunion, and the gooey mac-n-cheese was clearly housemade.
Monroe's Smokehouse isn't your typical sticky tables and salad bar Bar-B-Q joint–it's a visit to rural America.
—
For more information or news tips, or if you see an error in this story or have any compliments or concerns, contact [email protected].