The Freshman Follow-Through
New house. New school. New friends. New life.
Welcome to college, where the beer is cold, bank accounts run low and majors change by the week.
Spinnaker will be following up with three freshman periodically throughout the 2016-2017 school year. Everyone's journey is different and by spotlighting three diverse newcomers, we hope to take a glimpse into the struggles, rewards, high points and low points of the first year of college.
Responses were edited for clarity.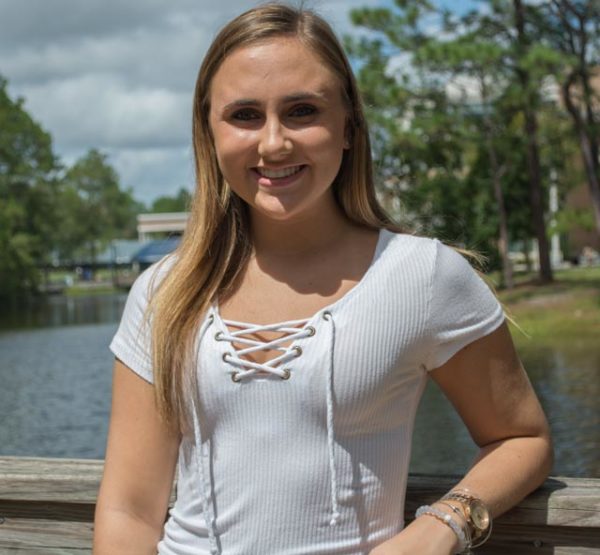 Doria Ranior
Hometown: Lighthouse Point, FL.
Q: Where is Lighthouse Point?
"It's very small, it's between Ft. Lauderdale and Boca. It's only three-miles long, so nobody knows what it is unless you live there."
Q: Why'd you choose UNF?
"UNF wasn't really my first choice at all, I wanted to go to a bigger school where all my close friends went, but after I toured UNF I really liked it and I heard a lot of good things so I cancelled my wait list for the other schools and decided to go here."
Q: What was the other school you wanted to go to?
"It was UCF."
Q: What did you think college would be like when you started?
"I don't know, I guess you see movies and wonder what it's like, but it's been what I thought. It's really crowded and there's always a lot going on. I didn't really have any high or low expectations."
Q: How's your roommate situation?
"I have two roommates. I went to high school with one of them, and we met the other girl through Facebook."
Q: Do you like your roommates?
"Yeah, it's fine, we all get along and there's no problems. I was close with the girl from high school but not best friends, which I think is good because if we were I think I would get annoyed with her, but everything's fine."
Q: What are you majoring in?
"I don't know yet. I think business management but I'm not sure."
Q: Do you have any idea what you want to do after college?
"I'm still figuring it out."
Q: How involved are you on campus?
"I just joined a sorority this past week."
Q: Which one?
"Kappa Delta, both my roommates are in it too so we're always together."
Q: What more do you have to do before you're officially in the sorority?
"We have initiation in a couple weeks so we're not officially sisters yet. Each week we have unofficial chapter meetings."
Q: Is there anything you're nervous about?
"My best friend that I met here is transferring schools next semester so that's what I'm nervous for because everyone has a best friend here and mine's leaving."
Q: What are you most excited about for the future?
"I want to see what my major is and how it's going to work out for me."
Q: Do you have any homesickness?
"No… Well, me and my sister are really, really close and we shared a room our entire lives and sometimes I miss her a lot. But for the most part, I'm fine because I'm so busy all the time."
Q: How scared were you of the freshman 15?
"Terrified. It's so easy because there's just food everywhere. I have a meal plan, but you can only eat at the café so many times.
Q: How has the perception of college matched the reality?"
"It's pretty similar with going out and still getting your stuff done and being a part of sorority life. I like it here more than I thought I would because I was so stuck on going to UCF, but I actually really like it."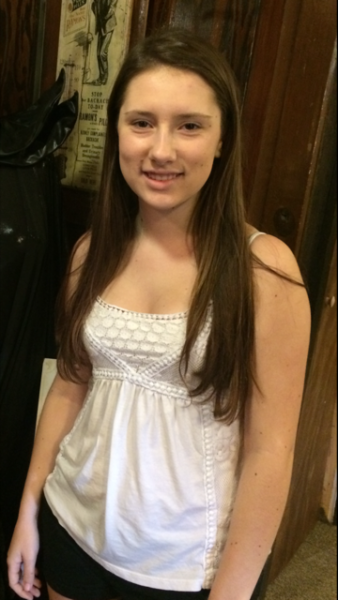 Allison Mallard
Hometown: Jacksonville, FL.
Q: What are you majoring in?
"I'm undecided. I was thinking about nursing or anthropology. My mom's a nurse so I talked to her about that and I'm taking two anthropology classes."
Q: What made you choose UNF?
"Both of my parents actually went here, and I like the small atmosphere, but it's not too small to where you feel like you're going to the community college."
Q: What did you think college would be like?
"I thought I would be completely on my own with no help, but I found it to be a lot more supportive than that. My advisors help me a lot and my parents helped me so I don't have to go at it on my own like I thought."
Q: What's your roommate situation like?
"I'm with one other roommate I met on a roommate site. We've kind of gotten to know each other over the last six months. We're very similar. We never really talk about it, but we both have a rule where we don't really talk to each other in the morning because neither of us are morning people."
Have you given any thought to the freshman 15?
"Yeah, it's not my most important worry, but I definitely try not to get french fries every day and I go to the gym."
Have you gotten involved with anything on campus lately?
"I'm in CREW, which is a Christian group, and I meet with them twice a week. I was thinking about doing dive club because I want to get scuba certified, but I haven't talked with them a ton yet."
Q: Did you consider rushing with a sorority?
"Yes, but I didn't because I was going on vacation."
Q: What are you most nervous about going into college?
"Finding what I want to do and being happy with that for the rest of my life."
Q: What are you most excited about?
"Getting to meet totally new people, because I came here only knowing maybe three or four people."
Q: Has there been any homesickness since you moved away?
"There's a little bit, but surprisingly I'm not that homesick. I'll go home on the weekends for a few hours sometimes. I miss them but I think it was time for me to get out."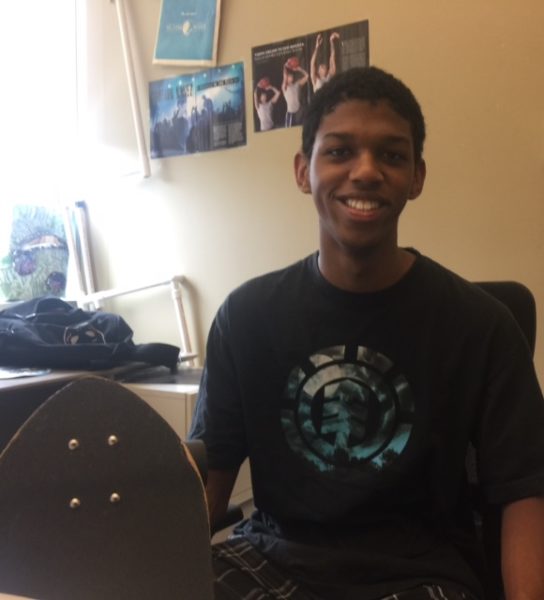 Lionell Wright
Hometown: Orlando, FL.
Q: Why'd you choose UNF?
"It's close enough to home where I can go home if I ever need anything, but it's far enough away that my mom isn't watching over me and I can be independent."
Q: What are you majoring in?
"Biomedical Sciences."
Q: What did you think college would be like?
"I expected it to be a lot of work. When I go further into my major I wonder how much harder it's going to be, because I know biomedical science is a really tough degree."
Q: What'd you expect the social scene to be like?
"To be honest, I thought everyone would kind of stick to themselves and do their own thing, but everyone in my dorm mingles, and I've met all my neighbors so we go out and see movies so it's pretty cool."
Q: Are you afraid of the freshman 15?
"No, I'm expecting it and I'm ready for it."
Q: What's your roommate situation like right now?
"I've got three official roommates. One of them lives in Jacksonville so he's never really there because he's always home, but there's this other guy who has an air mattress under one of the guy's bed. They're pretty good friends, so he stays there pretty much every night."
Q: What's your dream job after college?
"A physician's assistant."
Q: How involved are you so far around campus?
"I just joined the tennis club, and I was going to join the ping pong club but they were really, really good and I'm not."
Q: What are you most nervous about?
"Not succeeding, and not meeting the expectations of the workload."
Q: What are you most excited about?
"Meeting a lot of new people, because everyone here is really, really nice and real cool so I'm going to enjoy getting used to Jacksonville and meeting all the people here."
Q: Has there been any homesickness yet?
"No, not yet but I'm sure there will be."
Q: How scared are you that you chose the wrong major?
"I'm not confident at all to be honest, I'm probably going to end up switching because it's so much work and it's intimidating and there's other degrees I could be doing that would get me the same job."
Q: Do you think you'll change majors within the next three months?
"Ahhh jeez, probably."
—
For more information or news tips, or if you see an error in this story or have any compliments or concerns, contact [email protected].