'Make America white again:' Racially motivated drawings found on campus
UPDATE — 11/14/16 @ 4:56 p.m.
UNF president John Delaney released a statement about the incident on Monday evening.
"The University has always protected freedom of speech, but we won't tolerate intimidation or threats to students, faculty, staff or campus visitors."
Delaney also stated the university has always been proud of its diverse students, faculty and staff because of the different perspectives they bring.
Delaney asked that anyone with information about the incident call UNFPD at (904) 620-2800.
---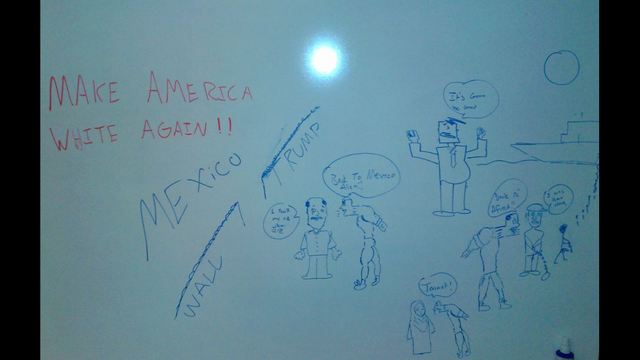 A physical facilities employee found "Make America White Again" written on a whiteboard in the Thomas G. Carpenter Library Nov. 10 around 4 a.m., according to a police report.
In one of the library's study rooms, drawings on a dry erase board showed individuals of various ethnicities being told to return to their countries by a "musclebound character," the report stated.
"Make America White Again" was written in large letters next to a drawing of a wall showing Mexico on one side and the words "Wall" and "Trump" on the other side, officers stated.
According to the report, the room was in use until 11 p.m., and was open to any students after that.
No video cameras are inside the study room or viewing the area, and UNFPD is still investigating the incident.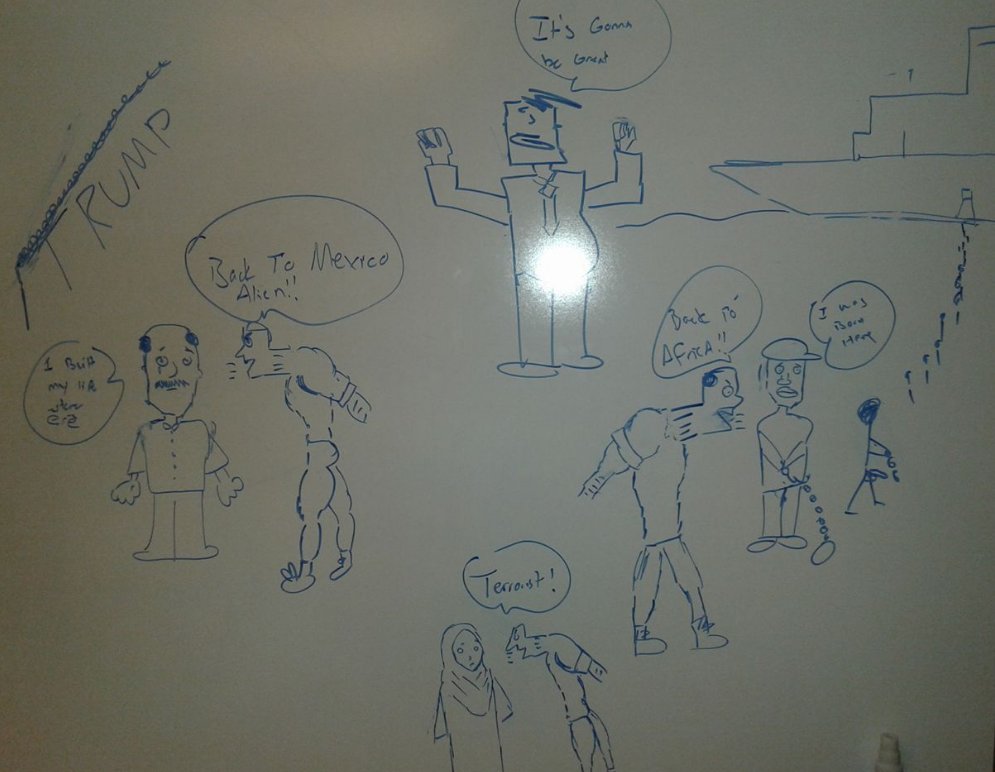 This comes just days after Donald Trump was elected president, and protests popped up across the nation.
Following his election Trump had to tell his supporters to "stop it," after receiving reports across the nation of hate crimes and harassment.
Locally, someone at First Coast High School posted two handwritten signs above water fountains last week: one said "colored," and one said "whites only." This occurred within the same 24 hours as the drawings at UNF.
Spinnaker will continue to update this story as more information becomes available.
—
For more information or news tips, or if you see an error in this story or have any compliments or concerns, contact [email protected].