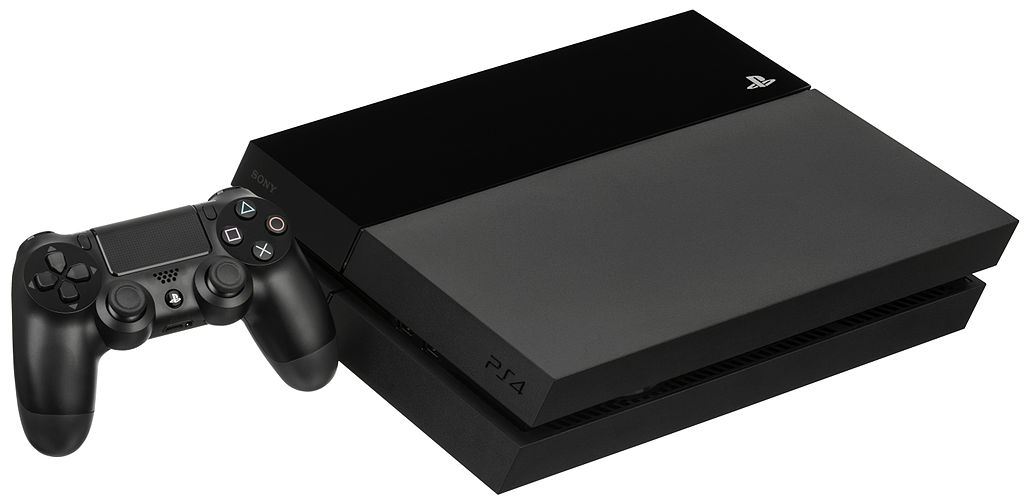 Welcome to our cheap games guide where we'll break down the best video games for the best price. Today we'll be focusing on Sony's Playstation 4 console. This is part two of five.
Gaming, much like college, can get expensive. Consoles and PCs cost hundreds of dollars, games can be upwards of $60 and replacing controllers and keyboards from repeated use (or rage) can be costly as well.  
Most college students are lucky if they can afford one new release a month. But some of the best experiences can be found with indie titles, hidden gems and even those games you might have passed up years ago when they were asking full price.
We fully recognize that pre-owned games, flash sales and humble bundles can offer heavily discounted copies of games. For the purpose of these lists, we'll be focusing on games that are $20 or under in new condition physically or via digital download.  
Being broke college students ourselves, we haven't been able to play every game for every system. But trust me when I say, we've played games a lot more than most people should.
The PS4 is the best selling console this generation, and is on track to break sales records throughout its lifecycle. The best part, some of the console's best games are available within our $20 price range.
For $20, the decision for us was unanimous. The Last of Us: Remastered is the definitive version of the best game on PS3, and still one of the best on PS4. The storytelling in the single-player here is unmatched and the multiplayer is a surprisingly fun, team-based endeavor. You owe it to yourself to play this brutal, post-apocalyptic journey if you haven't already. –Logan Ansteatt
Bringing the quirky and bombastic universe of the Borderlands series into an episodic story based adventure game seemed like a disaster of an idea. That disaster turned into one of the most entertaining games ever created. Characters new and old to the franchise will have you playing the game multiple times over in order to see every possible interaction between characters. -LA
The fourth entry to the classic survival-horror series changed action games forever when it released in 2005. You can see its DNA in just about every shooter to come out in the following years with Dead Space and The Last of Us being obvious examples. Resident Evil 4 is not only one of the most influential games ever, but it's one of the best. The recently polished PS4 version is the best way to play it. -Pierce Turner
Rocket League is the fastest growing multiplayer game on any platform for good reason. Crazy stunts, fast-paced action, a multitude of modes and couch co-op makes Rocket League a complete package. Free updates are still rolling in for this addictive masterpiece of a sports game that will have you boosting in your supersonic, acrobatic, rocket-powered battle car way past your normal sleeping schedule. -LA
What do you get when you mix Dark Souls, Resident Evil, and Devil May Cry? The PS4 exclusive Bloodborne, that's what. Easily one of the best games on PS4, Bloodborne has the difficulty of its Souls series predecessors while adding in faster, more aggressive combat that supplies a unique playstyle of its own. At only $19.99 on the Playstation store, this 60+ hour journey into the madness is sure to be one of your new favorite games. -PT
If you've never heard of  this game, you've probably been living under an 8-bit rock. Addicting and creative, there is simply nothing like this survival game that has become an essential purchase for any console or PC owner. -LA
Until Dawn is perhaps the most unique PS4 exclusive game yet. A spooky game that plays a lot like Heavy Rain, Until Dawn takes an extremely familiar teen-horror premise and does something a little different with it. With gorgeous graphics and multiple story paths and endings this is the kind of game you invite your friends over to play. Think of it as a fun B-movie. -PT
Second Son is the third game in the Playstation exclusive series and the first (only?) to appear on the current generation. If you never played the originals (shame on you) you're in luck! Second Son has almost nothing to do with them and has a completely new cast and story. It's about as good as open world superhero games get with some of the most unique powers you'll ever see in a video game like shooting angels and demons out of your hands made out of…TV. Yeah, just play it. -PT
Bears Can't Drift!? is a nostalgia trip taking considerable inspiration from Crash Team Racing, Sony and Naughty Dog's attempt at a Mario Kart clone back in 1999. At $10, there isn't a better retro style racer to play with friends. -LA
For $20, you can get two of the funniest party games ever made. Surgeon Simulator has you and a friend take control of a surgeon's left and right arms respectively and perform various operations on unlucky patients. It sounds simple enough, but by the time you're performing brain transplants in space you'll have already fallen in love with this bizarre game.
I Am Bread is even weirder, giving you control of, you guessed it, a slice of bread. Your goal is to make it across the room and become toast. I can't make this s— up. It's perfect for passing the controller back and forth with friends because you will fail a lot. Don't worry though, you'll be laughing your ass off the entire time. -PT
—
For more information or news tips, or if you see an error in this story or have any compliments or concerns, contact [email protected].