How to shop for that special someone this holiday season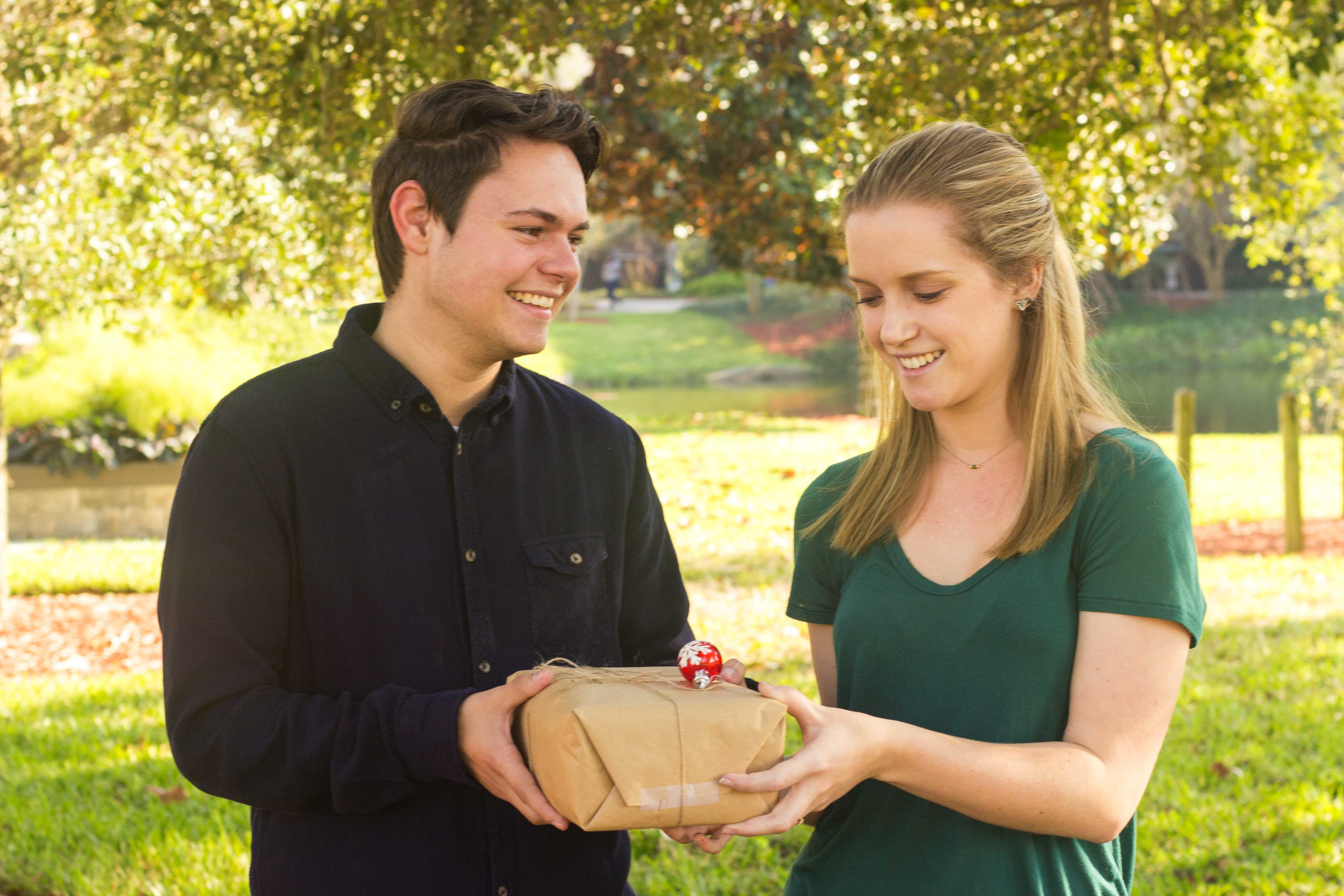 The holidays — arguably the most awkward time period for start-up couples. There's the question of what gift to get, how much should you spend and then the crippling realization that Christmas is around the corner and you still haven't gotten them anything.
If you're even remotely serious, you should get your partner a gift. For newer couples, I would spend somewhere around $50 to $75. Listen closely to your significant other over the next few days and they're bound to give you some hints.
For serious couples, I would try to spend $100+ on a gift for your partner.
Here's a breakdown to help you brainstorm. This, of course, isn't all-inclusive and relies on  stereotypes to give you a start — and you know your partner better than I do, so think about what they like.
The only thing you should never do when giving a gift to your significant other is get them a gift card. It's okay to give them to friends and family but at the end of the day, it's a really thoughtless gift.
Stay strong in your gift-giving endeavors and remember there's no shame in phoning a friend for help with this one.
Giving gifts to men
I know you can't group every kind of man into a category but here are a few gift gifting ideas for boyfriends who "don't want anything."
The Gamer:
$50 – $75
A

new Xbox

or

Playstation game

is the easiest way to make your partner happy. New releases are usually around $60. If you're unfamiliar with what's trending in the gaming world, your best bet is to stop by either Gamestop or Best Buy and ask an associate what's popular for the holiday season.
$100+
If your partner owns an Xbox One, the Xbox One Elite Controller is every gamer's dream. It's a super fancy Xbox controller with features that allow the user to customize the controller for a unique gaming experience. The controller comes with it's own carrying case, a set of four paddles, six thumb sticks, and two D-pads, which are interchangeable. If your partner doesn't have an Xbox One, a universally appreciated gamer gift is an external hard drive.
The Gym Rat:
$50 – 75$
Who doesn't like new workout gear? This is always a safe bet when it comes to gift giving. Pick up a few workout t-shirts or some sweat pants and then give yourself a pat on the back for practical gift giving.
$100+
Two words: New sneakers. Whether your partner likes Nike, Under Armour, Adidas or New Balance, these usually stay within the $100 range. If there's a way to a man's heart that doesn't involve food, it's shoes.
The Simple Man:
$50 – $75
I don't know about you, but I love the smell of cologne, and I am of the opinion that you could never have too much of it. Giving the gift of cologne is great because your favorite smell is transferred to your favorite person.
$100+
Try to find tickets to an upcoming concert for an artist you know bae loves. The upside of this gift is that you get to go too. Everyone's winning.
Giving gifts to women
Admittedly, women are hard to buy gifts for. Most of us are picky about our clothes, makeup, and shoes. But, there are a few things that are always safe for gift-giving.
The Girly Girl:
$50 – $75
Go to Sephora, ask an associate to help you pick out these specific things: Highlighter, lipstick, or an eyeshadow palette. These three items are pretty universal and a necessity in any girl's makeup bag. The worst that could happen is that she won't like the color.
$100+
Victoria's Secret is the safest place to go for holiday gifts. No girl would ever be unhappy receiving those silky pajamas, robes, bras, panties, makeup bags… now I'm just ranting. But seriously, anything you pick in Victoria's Secret is bound to be appreciated by your lady.
The Bookworm:
$50 – $75
My favorite gift to receive is a book. Find out what kind of tales your partner is into and pick a few out at your local bookstore along with some fuzzy socks or a tea/coffee mug. Your best bet is to go into the Bestseller or Must-Read sections.
$100+
Bath bombs and face masks from none other than LUSH. During the holidays, LUSH actually has pre-gift wrapped packages with 10 or so bath bombs inside. If your girl likes face masks, pick one up while you're there as well. I recommend the Magnaminty mask.
The Simple Woman:
$50 – $75
Pandora rings are a guy's best friend during the holidays and they are moderately priced. It may be intimidating for some,I would pick a ring you like for your girl. It gives the gift more meaning, and I honestly don't think there is an ugly ring made by Pandora.
$100+
Concert tickets go both ways fellas. Do some research on artists coming into town or nearby. If concerts aren't your lady's thing, try to plan a small get away trip for the two of you. It can be something as easy as tickets to Universal Studios or Disney World.
—
For more information or news tips, or if you see an error in this story or have any compliments or concerns, contact [email protected].