Delaney addresses campus concerns about immigration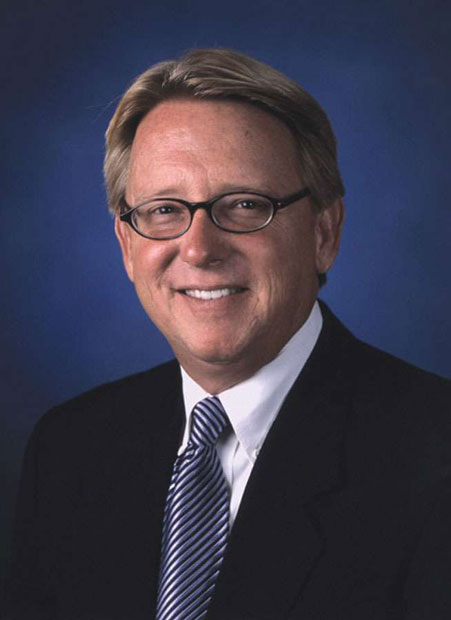 In a message sent out to students and staff Friday, UNF President John Delaney addressed concerns expressed by the campus community regarding potential changes in national immigration policies.
Delaney recognized that any type of change to immigration policy directly impacts UNF because of the ample number of international students, staff and faculty present at the university.
"I strongly believe that the globalization of our campus makes us a stronger institution," Delaney said in the email. "Our ability to attract the best students, faculty and staff from around the globe enhances our teaching, learning, research and community impact."
However, according to Delaney, UNF will still have to comply with any state and federal laws concerning immigration.
Delaney is currently asking the Committee on Diversity and Inclusion for more information on how to better help members of the UNF community that will be affected by a change in immigration policies.
The following is a list of services and resources presented by Delaney for students and staff who would be directly affected by changes in international immigration policies:
"The DREAM Act — Universities across the country, including UNF, support the DREAM Act (Development, Relief and Education for Alien Minors). This proposed federal legislation would enable undocumented students to continue their education and apply for citizenship.
DACA (Deferered Action for Childhood Arrivals) — Currently, the Florida Legislature authorizes colleges and universities to waive the out-of-state fee for foreign born children who are undocumented for federal immigration purposes, under certain conditions.
The Pomona Letter — Several weeks ago, I joined hundreds of my fellow university presidents from across the United States in support of DACA. The University now stands with 637 other campuses, including 12 Florida colleges and universities, in signing what's known as the Pomona Letter, in support of these young women and men.
Privacy Rights — The University maintains a strong commitment to the privacy of student records for all students, consistent with state and federal laws. We don't voluntarily provide information on immigration status to anyone, except when required by law. Student privacy is in fact guaranteed by federal law under FERPA (Family Educational Rights and Privacy Act) and access by others would only be pursuant to a court order, subpoena or a warrant.
Immigration Law Enforcement — While we have no right to stop immigration officials from coming onto our campus with or without a valid warrant or court order, know that we don't and won't provide information about the immigration status of individuals on our campus, unless required by law. Our University Police Department doesn't and won't request information regarding citizenship and doesn't have the authority to enforce federal immigration laws.
Confidential Counseling — The campus community does have places on campus where students can confidentially ask for advice, including the UNF Counseling Center and Victim Advocacy Program in the Women's Center. The University offers confidential counseling services to all students, regardless of immigration status. I do need to caution that as a public institution, receiving state and federal revenue, we don't have authority to declare any location, or to declare the University as a whole, as a "sanctuary" from immigration or other federal or state law.
Legal Assistance — A faculty member from Florida Coastal School of Law has offered to provide immigration law advice to UNF students, if needed. Professor Ericka Curran can be reached at (904) 680-7650 or

[email protected]

.
Future Campus Immigration Information Sessions — After spring break, The Division of Student Affairs will present a series of public sessions with local immigration lawyers to answer questions from students, faculty and staff about immigration issues. In addition, one-on-one consultation sessions will be arranged for individual students who would like private meetings with an immigration lawyer. The days, times and locations of these sessions will be announced in Osprey Update and on the online calendar of events.
Previous Campus Sessions —

The Latin American Student Organization held a "Discussion on Immigration Reform" March 9.
A "Teach-In" on Immigration, presented by interested faculty and community experts, was held February 23.
The International Center and Interfaith Center held a discussion on religious freedom February 8, led by Dr. Parvez Ahmed.
The UNF Better Together student organization held a Solidarity Rally February 8."
Spinnaker will update with more information as soon as it becomes available.
__
For more information or news tips, or if you see an error in this story or have any compliments or concerns, contact [email protected].