"DAMN." This Kendrick Lamar record is great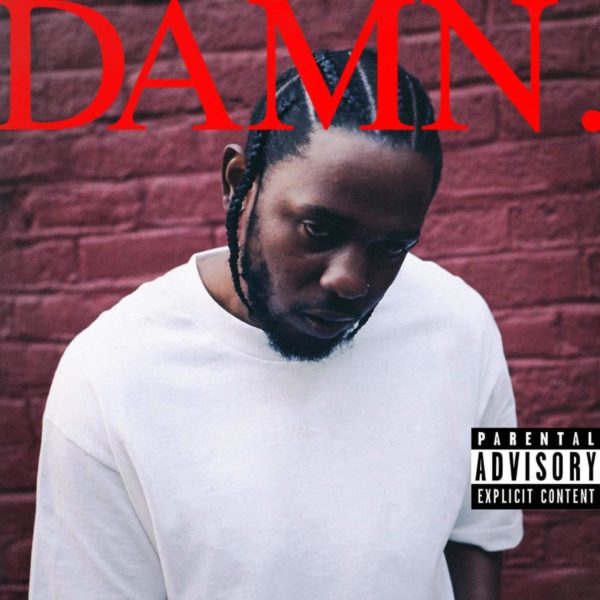 On Kendrick Lamar's fifth studio album, the Compton rapper touches on the themes of religion, race, and success in society. Kendrick creates music that questions society at large, and the subject matter he raps about on this record is as socially conscious as ever.
Kendrick has quite the successful repertoire: his running streak of ground-breaking conscious hip-hop records has gained him immense critical acclaim and respect with his last four albums, building a discography unmatched by any other contemporary rapper today. And Kendrick's latest project "DAMN." is no different.
On the lead single, "HUMBLE." Kendrick commands the listener to "Sit down…be humble!" conveying a critique of Kendrick's contemporaries. He views the success and inflated egos of fellow rappers by telling them to come back down to Earth. Along with success, themes of race and the state of America play a huge role on this record. On the tracks, "BLOOD." and "DNA."  Kendrick samples a Fox News segment where reporters speak about his protest song "Alright" and its comment on police brutality. These samples are disturbing in the context of the tracks, as they embody the delusion that some individuals have toward race relations in America.
Sonically, "DAMN." is a lot more stripped down than his previous concept album, "To Pimp a Butterfly." Kendrick abandons a lot of the funk and jazz influence for a more sleek sound. The instrumentation is definitely more in the background, as Kendrick's flow is the shining star of the tracks. Kendrick also abandons the theatricality of "To Pimp a Butterfly." Kendrick recites poems throughout every track on the album, and ties together TPAB's final track, "Mortal Man." Kendrick takes on characters and each change in inflection is a voice of someone new. However, on "DAMN." Kendrick is more direct and urgent with his flow, and with the subject matter Kendrick explores, urgency is imperative.
On the surface, it may seem like a downgrade from his previous records. It's definitely a different direction sonically, but Kendrick is always forward-thinking with his music and "DAMN." is no different. Kendrick is unabashed in his flow, speaking of his own fears and his success. He seems afraid, even in his faith. Kendrick questions everything, and his questions make the listener think. Like in the track "DUCKWORTH." the lyrics "Why, why, why, why?" followed by the line "Just remember what happens on Earth stays on Earth!" from Kid Capri. This line also appears on the track "ELEMENT." Again with the subject matter of faith, this line alludes to the Bible verse 1 Timothy 6:7.
https://www.youtube.com/watch?v=vwmfkyWqKPE
"DAMN." is a beautifully tied together record. It conveys a longing for truth and justice, and Kendrick's headspace on this project cultivates a place for the listener that is profound and grand. This record is an homage to the injustice in the world we live in, and the desire for humanity in humans. It is unapologetically true, and its craftsmanship is detailed and layered to a T.
This record is pretty "DAMN." great.

4.5/5 sails
—
For more information or news tips, or if you see an error in this story or have any compliments or concerns, contact [email protected].