UNF confirms $110,000 for search firm to seek new president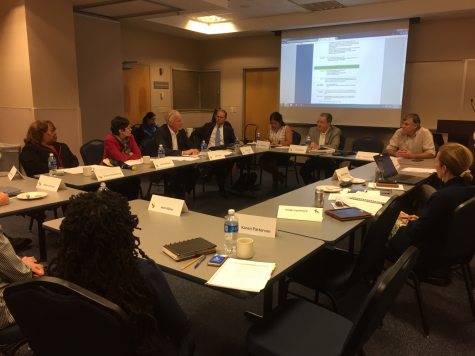 The UNF Presidential Search Committee and the UNF Board of Trustees have met and decided to spend $110,000 hiring the Parker Executive Search firm to seek candidates for the next university president.
The committee, which consists of 15 unique members, met and interviewed four search firms this week and unanimously decided on Parker Executive because of their impressive background and experience.
"It fits us better and we get the top-talent from that firm," said Rad Lovett, who is in charge of the executive search firm subcommittee.
The BOT is excited to be working with a high-energy search firm with an entrepreneurial approach, and they expect Parker Executive to provide them with "the most diverse and deep pool of candidates" according to Lovett. The search will be headed by President Laurie Wilder and by Vice President Porsha Williams.
Parker Executive Search has done 50 presidential searches for universities across the country, which includes searches for five other Florida schools such as FAU. They were also excited about the diversity of the leaders chosen by Parker Executive, with almost 18 percent of their picks being non-white males.
"They go the extra mile to unearth qualified and unique candidates," said Lovett.
PES has a fixed fee of $110,000, plus expenses. Lovett also mentioned that the search firm would not stop working until the university was happy with the candidates they provided.
Though PES is based in Atlanta, Georgia, they will be coming to the UNF on June 16 in order to learn more about the school through their time on campus. The board is also attempting to learn more of the school's expectations of the future president through a survey that is available on the presidential search committee's webpage.
"The university as a whole is not only interested in the process, but are also engaged in the process," Vice Chair Kevin Hyde said.
Current President John Delaney will officially retire on May 30, 2018. By then, the search firm will have picked candidates for the university to elect. Spinnaker will update as more information becomes available.
—
If you have any compliments or concerns regarding this article, please email [email protected].