The 25 businesses coming to Town Center this fall
If you've been to St. John's Town Center recently, you've probably noticed some changes in the landscape, as the more than 20 new businesses get ready to open their doors this year.
Here is a lineup of the businesses you can expect to see.
 1. Starbucks
A third Starbucks will be added to the Town Center line-up. This will be the first to include the much-anticipated drive-through window for the college student who doesn't want their barista to see their inside-out t-shirt and sweatpants they've been wearing for a week.
2. Aldi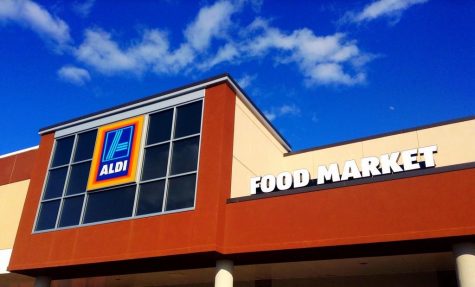 This German grocery chain has grown throughout the U.S. in recent years. They offer extremely low prices on their food, although they stock a smaller variety than the average grocery store. Because of such low prices, Aldi customers bag their own food (in their reusable bags or paper ones bought in-store for $.06), and pay a quarter to use a shopping cart.
3. Buffalo Wild Wings
Famous for their wing variety, with 21 sauces to choose from ranging from mild to melt-your-tongue-off hot, although they've opted to call this sauce, "Blazin."  This sports bar is also home to an endless amount of flat screen televisions displaying everything from tennis to football.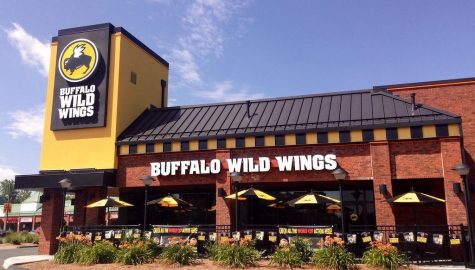 4. ABC Fine Wine & Spirits
Though this new establishment isn't really relevant to much of the UNF population, all those over the age of 21 can enjoy having somewhere aside from Total Wine to buy their party potions and other fun adult drinks.
 5. Cheddar's Scratch Kitchen
Cheddar's offers a large variety of quality food with a price tag that college students can appreciate.   Most of these made-from-scratch dishes, including burgers, salads, fish and chicken, are less than $10 a meal.
 6. Chuy's Tex-Mex
"We don't take anything seriously, except our food."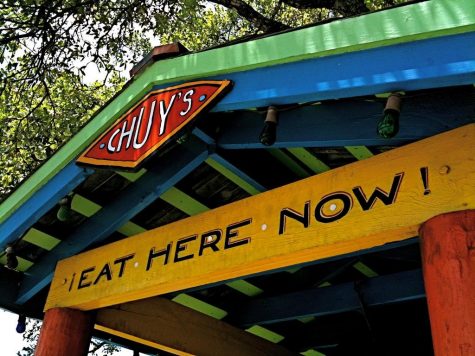 Chuy's menu includes fajitas, enchiladas, tacos, burritos and more, all made fresh every day with their homemade, hand-rolled tortillas. Though they have "Tex-Mex" in the name, Chuy's menu also consists of ingredients and recipes throughout New Mexico, the Rio Grande Valley and bordering Mexican towns.
   7. Firebirds Wood Fired Grill
New to Jacksonville, this steakhouse is known for its inviting atmosphere and steaks prepared on a wood-fired grill. It's opened for lunch and dinner, and among the expensive steaks, fillet mignon and seafood dishes, they also offer  food for the masses, including burgers, salads and a variety of desserts.
   8. Fogo de Chao Churrascaria
This Brazilian Steakhouse, the third of its Florida locations, will offer a variety of meats such as chicken and steak carved tableside. There will also be a Market Table, essentially a salad bar, with a variety of salads and cheeses available.
     9. Red Robin Gourmet Burgers and Brews
The first chain in all of Jacksonville this restaurant it known for their wide selection of burgers, bottomless fries and their catchy slogan, "Red Robin! Yummm!,".
   10. Hobby Lobby
The second craft store to come to Town Center, Hobby Lobby will supply fabrics, flowers, wedding supplies and arts-and-craft ware.
11. Hyatt Place
Ideal for business travelers, or visiting parents, this hotel offers a complimentary breakfast, free Wi-Fi, and comes equipped with a check-in host who doubles as a barista.
 12. Moe's Southwest Grill
Recently named America's favorite Mexican food chain, "Welcome to Moe's!" is a greeting anyone who frequents this restaurant will recognize. They have quickly prepared burritos, salads, and tacos, free chips with every meal and the Moe's Monday special which includes a burrito, chips, salsa and a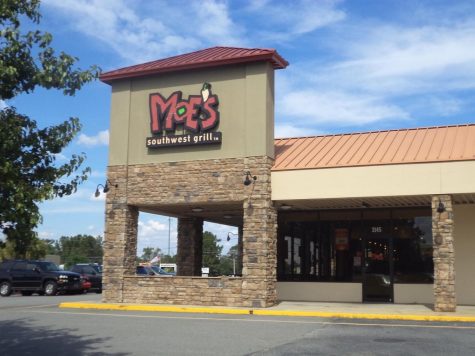 drink for $6.
13. PGA Tour Superstore
This golf supply store sells everything from clubs and balls to watches that analyze your swing. The one stop shop for anyone looking to up their Topgolf game.
 14. TD Ameritrade
This broker firm will provide services for anyone looking to get involved in stock trading and high-finance investing.
15. Goo-Goo 3 Minute Express Wash
This automated car wash offers everything from a basic roof-to-tire-wash to the more involved wash including double soap application, sealer wax, and tire shine. All washes will include unlimited use of the vacuums and mat machines.
16. PDQ
This fast-food restaurant offers chicken, chicken and more chicken in the form of tenders, salads and sandwiches, along with hand-cut fries and milkshakes.
 17. Wawa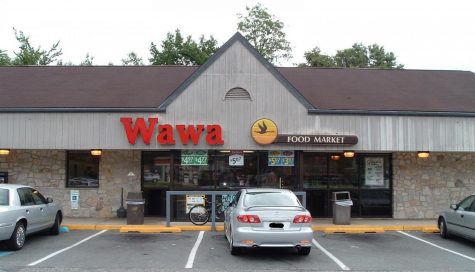 This gas station provides more than fuel for your car and road trip snacks. You wouldn't think to buy a meal from a gas station but this popular franchise is known for their built-to-order entrees, subs and sandwiches.
 18. Aspen Dental
This dental office takes a large number of insurance companies and offers third party financing through Dental First. A new place to attempt answering your dentist's questions while his fingers are still in your mouth.
19. Freddy's Frozen Custard and Steakburgers
Freddy's offers hot dogs, steak burgers and sundaes at reasonable prices, with no menu item surpassing $10 and a cozy, diner-like atmosphere.
20. Taco Bell
The quick fix of Mexican food with the convenience of a drive-through. Open until 2 am, this is the place to go on those regrettable not-so-sober nights.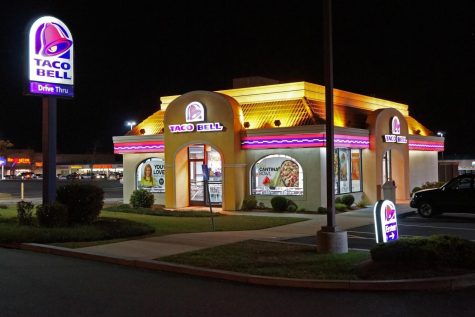 21. Texas de Brazil
This steakhouse combines the flavors of Brazil with the spirit,or portions, of Texas. They offer a large variety of hand cut meats such as lamp, pork, beef and Brazilian sausage. They also offer more traditional steaks and sides like garlic mashed potato's and Brazilian cheese bread.
   22. Texas Roadhouse
Known for unlimited in-shell peanuts and buttery dinner rolls Texas Roadhouse offers affordable burgers and other entrees alongside their pricier choice steaks and ribs.
23. Tire Kingdom
A more convenient location for the last–minute oil change and emergency engine problems, this will be the first auto-repair shop to come to Town Center.
24. Tru by Hilton
A more affordable version of the Hilton, this hotel stay comes with a free breakfast, Wi-Fi, and 24/7 access to their "Eat & Sip" bar, providing gourmet snacks and drinks.
 25. IKEA
The much awaited Swedish furniture store will be opening in the fall of 2017. Alongside their inexpensive do-it-yourself furniture, this new branch plans to hire 250 people, which can mean new employment opportunities for students. The company offers education assistance, and if applicable the student will receive reimbursement for a portion of their tuition. They also offer their employees two paid days of study leave per year for the purpose of exam preparation,  according to IKEA's website.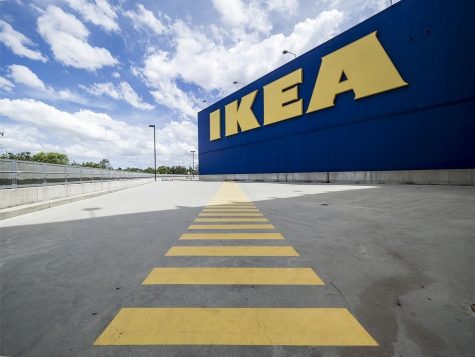 —
For more information or news tips, or if you see an error in this story or have any compliments or concerns, contact [email protected].