John Delaney and Corrine Brown: An unlikely friendship
Video by Joslyn Simmons and Tanya Jackson
Even though former U.S. Rep. Corrine Brown is an outspoken Democrat, and University President John Delaney is a Republican, the two formed an unexpected friendship that has continued for years.
"In the years that I was mayor, we became friends, and I trust her completely. She [was] one of the hardest working people," said Delaney.
Brown is at the center of a bombshell corruption trial where she was found guilty of 18 out of 22 federal counts. Before being convicted, Delaney testified as a character witness on her behalf at the request of Brown.
Delaney spoke highly of the former congresswoman, not only on the stand, but also later during a sit down interview.
"She's one of the most honest people I've ever met, she's blunt," said Delaney.  "I don't think she's capable of deceiving, that's not her…I never knew her to be motivated by money. She was motivated by helping people"
With this case being so high profile, many people questioned why Delaney would want to get involved in such a case, but his answer was simple.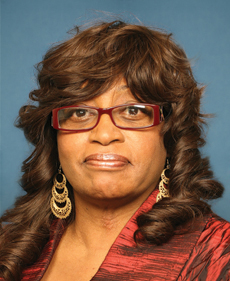 "I just don't believe in abandoning a friend because they're in trouble. And I had the added benefit that I believe her story," said Delaney. "If I've got a good friend that ask me to do something like that, I'd say yes every time."
The outcome of this trial wasn't what Brown or Delaney hoped for, but he understands why things may have gone this way.
"I was a little surprised [by the outcome] to be honest," said Delaney. "[But] it's hard to win in federal court, the rules are stacked against you."
The two got together for lunch recently, and Brown's spirits were "really good," according to Delaney, even though she has had some "low days." Brown believes that she will not only win her appeal, but after she wants to run for congress again.  
Brown is moving to get an appeal and Delaney believes she should be granted one.
"She says she's innocent and I believe her," said Delaney.  "I hope it gets reversed and I actually think it will."
—
For more information or news tips, or if you see an error in this story or have any compliments or concerns, contact [email protected].