UNF on Richard Spencer: "We will not speculate on how UNF would handle the UF case."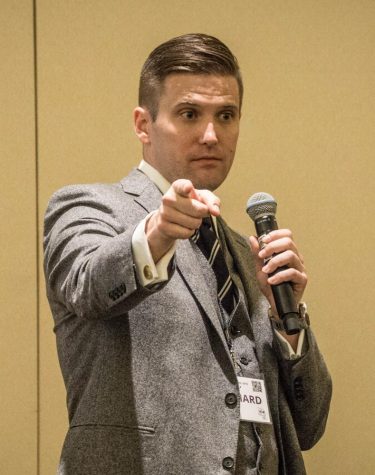 The University of Florida denied a request by white nationalist Richard Spencer to speak at the campus on Sept. 12 citing concerns of violence.
The decision was made by University of Florida President W. Kent Fuchs after threats of people bringing guns to campus utilizing their "stand your ground" rights, according to UF spokeswoman Janine Sikes.
"There were security concerns in the wake of the Charlottesville," Sikes said. "There was chatter of UF becoming a bloodbath and a battlefield online."
These threats mostly originated from the online forum 4chan and prompted state law enforcement to recommend President Fuchs reject Spencer from speaking at all.
Since the out of control riots and the death of an anti-racism protester at Charlottesville, venues have been wary about inviting provocative speakers like Spencer.
Spencer's organization, The National Policy Institute, has threatened to sue Florida citing first amendment rights of free speech, according to Fox News.
Had Spencer requested to speak at UNF, President Delaney would have consulted with his vice presidents, including the general counsel to discuss the request.
When asked what that decision would be, UNF spokeswoman Sharon Ashton said, "We will not speculate on how UNF would handle the UF case."
Last week President Delaney sent out an email to faculty and staff addressing the tragedy at Charlottesville. In it, he stressed the importance of free speech while also underlining his resolve against provocative speakers.
"In addressing these issues, we certainly can't weaken our constitutional right to freedom of speech — that would put all of us in danger," Delaney said in his statement. "Nor can we ignore outbursts of hostility when they are orchestrated to incite and provoke. Our world and national history has shown us that violence begets violence. We cannot open ourselves up to providing those who espouse hatred through violence a reason to reinforce their hostility."
Earlier this year, Auburn University also canceled an event with Spencer citing similar concerns of safety but Spencer successfully sued the university for free speech rights.
__
For more information or news tips, or if you see an error in this story or have any compliments or concerns, contact [email protected].