Mandatory Evacuations begin for Zones A and B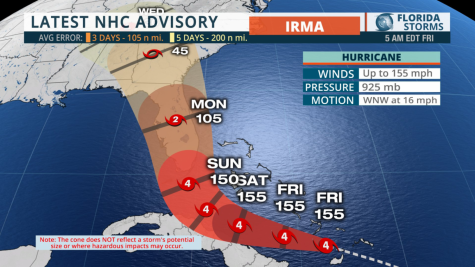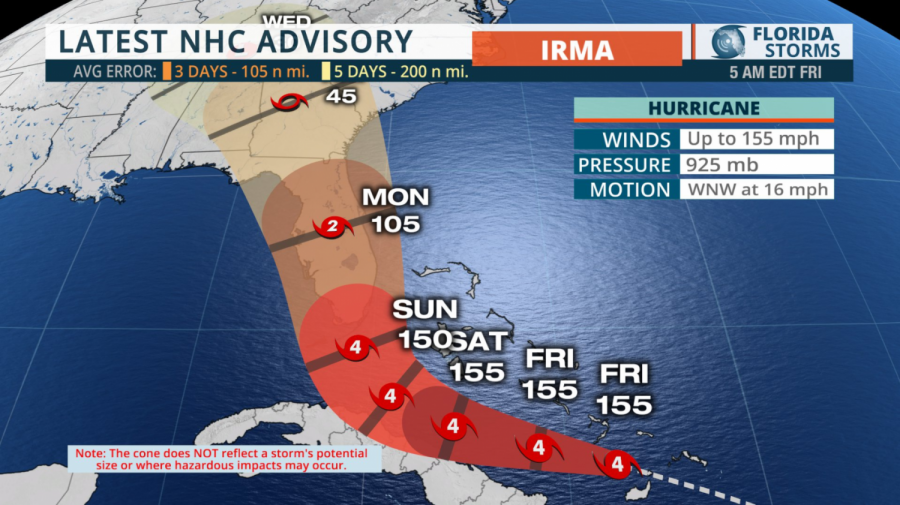 Mandatory evacuations have been declared for Zones A and B. Those who live in mobile homes and in low-lying coastal areas are also being told to evacuate.
"We are not going to ask the Sheriff to use resources and pull people out of their homes,"Mayor Lenny Curry said. "But when we say mandatory, we are serious."
Hurricane Irma has now weakened to a Category 4 hurricane with sustained winds of 155 mph. It's expected to make landfall in South Florida Saturday night.
By the time it hits Jacksonville, the current track tells us Irma will be a Category 2 hurricane. We will start seeing rain and wind on Saturdays, but the main impact of the hurricane won't hit until early Monday morning.
"If you are going to be in Jacksonville, in Duval County, be in a secure place by tomorrow night at 8 p.m.," Curry said.
If you live along the St. Johns River, Curry said this will be a massive flooding event for those homes. The storm track is predicted to go over the entire state of Florida with the eye of the storm will be heading up inland Florida.
Traffic is moving on I95, according to Sheriff Mike Williams. FDOT will add shoulder lanes as soon as they feel it is safe to do so.
"If you've waited until today, we still have lots of room on the roads for travelers," Williams said.
The bridges will close when winds reach 40 mph which could happen as early as Sunday morning.
If you live in an evacuation zone and can't leave, shelters opened at 10 a.m. Friday. For a list of shelters, click here. 
If you don't know your zone, you can find it using your address here. Click search by address and enter your address. Then click layers in the top left screen, from the drop down select emergency, then select evacuation zone. Zoom out to see a bigger picture. If your address, which is indicated by a black circle, is not highlighted by a color, it's possible you are not in an evacuation zone. The website works better using a web browser to a mobile browser.
For a PDF version of evacuation zones, click here.
Show us how you are preparing for the storm by using #SpinnakerStorm
__
For more information or news tips, or if you see an error in this story or have any compliments or concerns, contact [email protected].