How students can help Florida recover from Hurricane Irma
After Hurricane Irma moved up Florida last week, many people wish to donate or volunteer to help those struggling  get back on their feet. There are a number of volunteer opportunities, and according to Red Cross, the need for volunteers may stretch on for months.
The Federal Emergency Management Agency (FEMA) recognizes the need for thousands of volunteers. They encourage people who wish to help "not [to] self-deploy." The agency tells people to work with state organizations, as well as local ones, in order to safely aid those in the recovery process.  FEMA warns that local authorities may turn individuals away, if they are not affiliated with an organization.
To get involved, FEMA suggests going through Volunteer Florida. The organization, which according to FEMA is the "state's lead agency for volunteerism and national service," benefits people before disasters, as well as during and after them. Volunteer Florida offers opportunities for Red Cross shelter operations training, which prepares volunteers for serving at or managing shelters. In addition, to help the recovery process, anyone can register to volunteer or donate. The organization sends out resources and volunteers to shelters and relief organizations.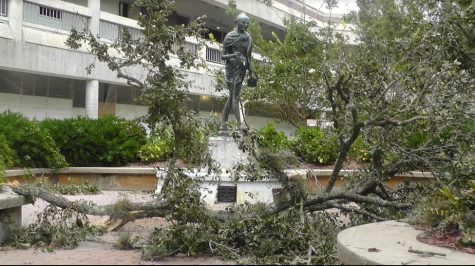 American Red Cross offers many ways a volunteer can help. According to the ARC, you can help at shelters, load trucks, hand out food, offer comfort, welcome additional volunteers and aid in setting up facilities.
Specifically, they are seeking volunteers who can act as supervisors for assignments that can last up to 14 days.
Requirements to volunteer include being 16 years or older, being able to work at least 6 hour shifts and passing a background check.
If you can not volunteer, or you do not wish to, you can still help by donating.
Convoy of Hope is a nonprofit organization that responds to disasters and poverty by supplying food, water and other materials that are necessary for recovery. As of September 15, in response to hurricane Irma, the group successfully served and sent resources to 19 cities across Florida, reaching almost 16,000 people. This was accomplished with 672 volunteer hours and the help of 168 volunteers. If you want to help, you can volunteer or donate to the cause.
__
For more information or news tips, or if you see an error in this story or have any compliments or concerns, contact [email protected].