Game Room Tekken 7 Tournament was Hype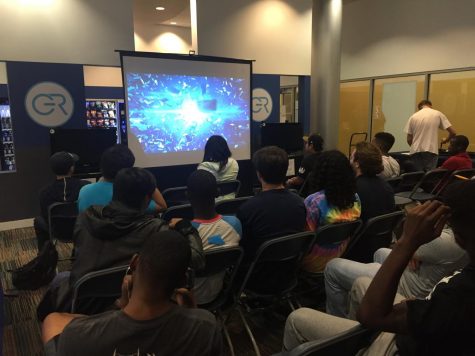 Jacksonville's top players took the stage at the UNF Game Room's Tekken 7 tournament on Thursday.
The event was set up by UNF's E-Sports Coordinator, Luis "Danxor" Puesan. Puesan also served as the announcer for the tournament, although some members of the audience helped commentate.
The first place prize was a T-Shirt, Funko Pop! vinyl figure, tickets to Jacksonville's Escape Room and a trophy. The second place winner got two Escape Room tickets, and a Funko Pop! vinyl figure, and third place got a Funko Pop! figure.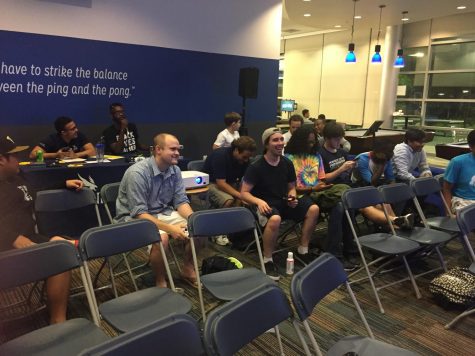 The seventh match had Terrence Keller, ranked second best Tekken player in Jacksonville, against Tony Woolbright. Keller brought his son to the tournament to see him play. Keller played as the avatar Shaheen while Woolbright fought as the character Lucky Chloe. Keller won the match and moved on to the next fight.
In the eighth fight, Matthew Smith who is ranked the third best Tekken player in Jacksonville. He used the character Druganov to win against Mark Abelghs, who used Lucky Chloe.
Eventually for the Winner Bracket, Keller played as "Eddy" to win against Smith's character,  Druganov.
Afterward, Keller beat Nuzum in order to reach the Winner's Finals. Meanwhile in the Loser's' Bracket, Smith fought his way through both Bagby and Abelghs to fight against Nuzum to see who gets to compete in the Grand Finals.
Nuzum stuck to using the character Hwoarang to fight Smith's Druganov in a best-of-five match. After a tense battle, Nuzum became victorious and advanced to fight against Keller for the Finals. Keller went on to use Eddy to take on Nuzum, who decided to use Paul Phoenix. Keller won 3-to-1 against Nuzum. During the match, the crowd cheered them both on, while Keller's son rooting for his father.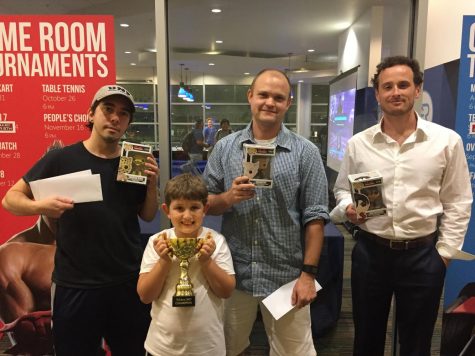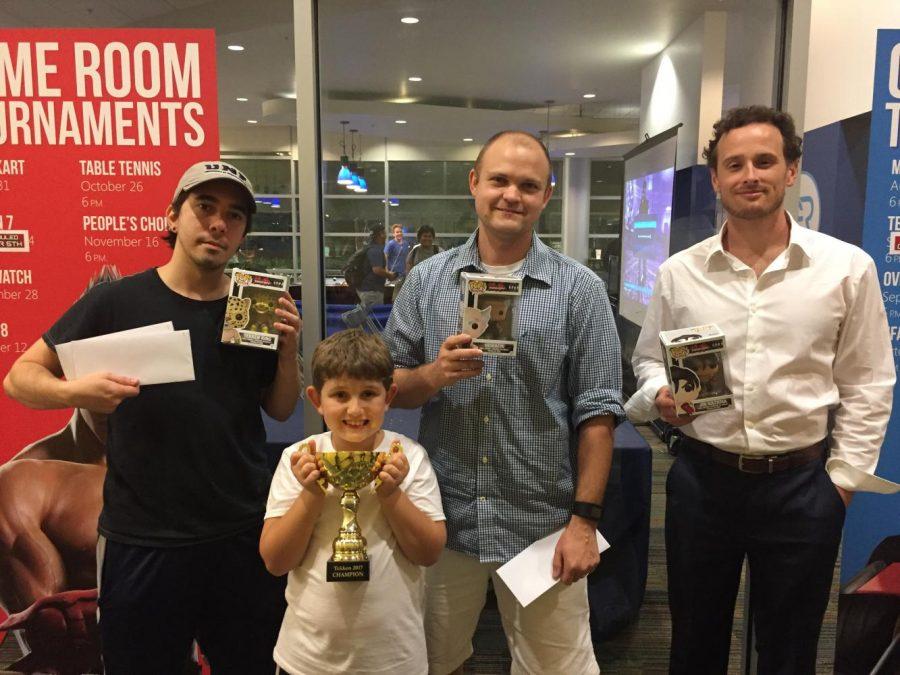 Keller took first place, in second was Nuzum and in third was Matthew Smith.
"It was a great experience," Keller said. "Honestly though, he should've won," pointing to Nuzom. "He's the better player."
Nuzum said he thought the tournament was fantastic and that it's great to play against his fellow students. When the three players accepted their prizes, they concluded the event with friendly handshakes.
—
For more information or news tips, or if you see an error in this story or have any compliments or concerns, contact [email protected].