Book Review: The Sun and Her Flowers brings both heartache and happiness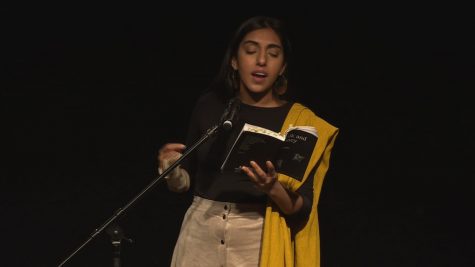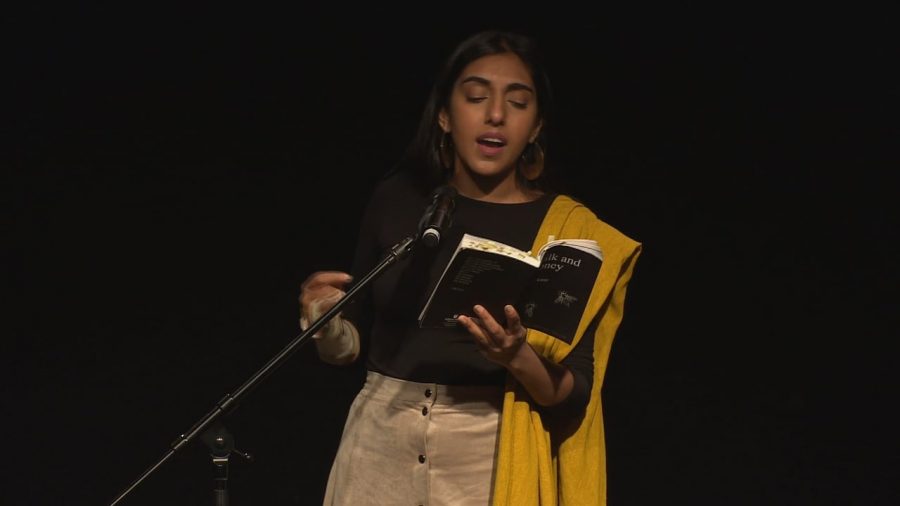 Rupi Kaur's swift and powerful poetry from her first installment, Milk and Honey, returned better than ever in her newest book of poems, The Sun and Her Flowers.  As some of you may not know, Kaur self-published Milk and Honey, which completely changed the game of poetry reading and sales.  
Kaur is an Indian woman who grew up in Canada, writing, illustrating and performing as often as possible.  A year after she self-published Milk and Honey in 2014, she was picked up by Andrews McKeel Publishing, who also later published her new book.  
As you enter The Sun and Her Flowers, it's heavily focused on her past.  The layout of this one is also similar with the multiple sections and their one-word titles. Each section adds to the next, tying together themes such as the sun, flowers, pain and growing as a whole. The titles of each section are in succession of the life of a flower; "wilting," "falling," "rooting," "rising" and "blooming."  
In "wilting," she focuses on the hardships one goes through when dealing with loss and heartbreak.  "Falling" deals with depression and feeling nothing after a life full of loss.  Kaur writes heavily on her family background and trying to assimilate in Canada as a child, and later the U.S. as an adult in "rooting".  She expresses just how hard it was, but how she's truly proud to have been brought up the way she was.  "Rising" and "blooming" ends the book with discovering new love, accepting all the pain and loss, and finding the strength to move forward in love and life itself.  
Rupi Kaur unapologetically bares all pain and heartache to the world without abandon.  Readers can accompany her on a journey of self-acceptance as she lays it all out for the world to embrace. If you're looking to feel all kinds of emotions and come out the other side inspired and motivated, this book is the perfect choice.
5/5 Sails

__
For more information or news tips, or if you see an error in this story or have any compliments or concerns, contact [email protected].