New cybersecurity resource provides hands-on learning experience for UNF students and faculty

The world as we know it is rapidly becoming streamlined and smaller; the internet has brought the world closer together by creating virtual bridges with which people can reach one another or amass more knowledge with the click of a button. However, with the increased use of a global store of information comes the increased need to protect both electronic data and our means of accessing it.
But how are students supposed to learn to cybersecurity skills when not all of the necessary software is safe to run on a home computer?
The Florida Center for Cyber Security, or FC2, recently announced what they believe to be a solution: the Florida CyberHub.
CyberHub is a "virtual environment and shared cybersecurity resource center to support cybersecurity education, workforce development, information sharing and research across the state," according to FC2.
Roy Swapnoneel, a UNF professor of computing, has confirmed that CyberHub has been launched in all 12 public universities in the state of Florida, including UNF.
"The goal is to make Florida a cybersecurity state," Swapnoneel explained. "A lot of demand is there in the market."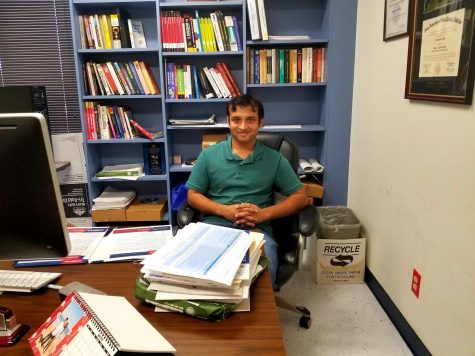 According to Swapnoneel, gaining access to CyberHub doesn't cost UNF any money; rather, FC2 reportedly has certain funds set aside and allocated to each individual university in order to make statewide cybersecurity an attainable goal.
"Our primary objective in establishing the Florida CyberHub was to provide the State University System of Florida with the type of resources that will add value to their cybersecurity programs and research efforts," FC2 Director Sri Sridharan said in a public announcement. "Using these resources, students will be better prepared to meet workforce needs by having access to hands-on learning and skills development. And cybersecurity researchers will have opportunities to connect with other researchers across the state—all in a safe and secure environment."
Access to CyberHub includes community forums, course catalogs, student competition preparation programs, a virtual environment that utilizes cloud technology and more.
To learn more about Florida CyberHub, click here.
—
For more information or news tips, or if you see an error in this story or have any compliments or concerns, contact [email protected].