Road to Change Jax: Parkland students hold a rally outside of the Jacksonville Landing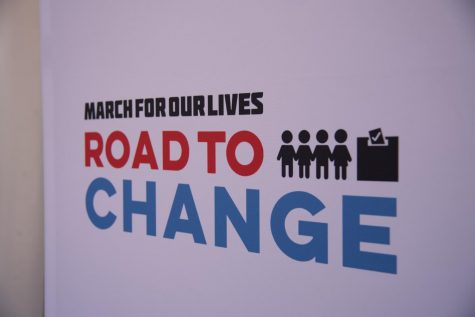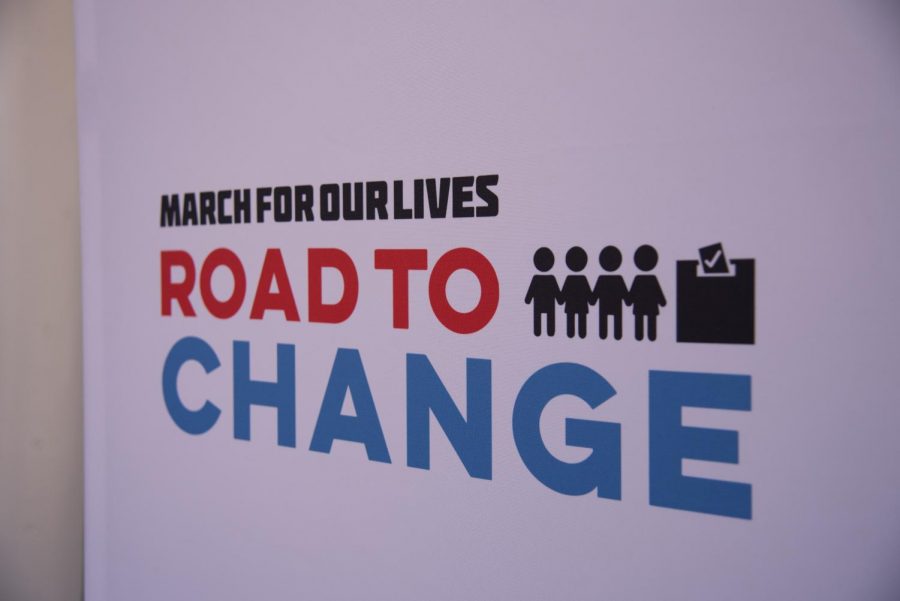 Marjory Stoneman Douglas High School students and volunteers gathered at the Jacksonville Landing on Friday, July 27 to support the March For Our Lives: Road to Change bus tour.
The March for Our Lives organization traveled to Jacksonville on its tour in order to promote its platform on gun law reform and improving school safety. Additionally, the Road to Change tour aims to register new voters before the upcoming deadline for the primary elections, which start on July 30.
"Increasing voter registration is very important to us, as well as empowering youth and letting them know they have a voice and their voice is being heard," Kaelen Kindy, a student volunteer told Spinnaker.
"I am very passionate about politics and I'm here to show my fellow high schoolers that they can be into politics and still have a voice," Savannah Lenople, another student volunteer for the organization said. "Even if they can't vote, they can still show people that they can be a part of something and have their voice heard."
On the steps of the Landing, musicians performed while visitors and volunteers painted their artistic tributes on a wooden canvas. Inside, a gathering of activist organizations and political candidates set up tables to showcase their progressive values and appeal to newly registered voters.
"We have a lot of local chapters of several national organizations that are advocating for various issues, like voter rights, and lots of pro-gun control candidates as well," Head Student Organizer Alvin Dunnion explained.
There were no counter-protesters against the rally, but the Jacksonville Sheriff's Office maintained a visible presence by blocking traffic on Water Street between Hogan and Laura Streets. Despite the lack of physical protest, many have used social media as a means of voicing their concern over a ban on firearms.
"Our organization isn't trying to take away guns," Lenople affirmed. "We're trying to make sure they don't get into the hands of people who are intending to do wrong things with them."
—
For more information or news tips, or if you see an error in this story or have any compliments or concerns, contact [email protected].