OPINION: James Gunn and the future of Marvel Studios
Recently, Marvel Studios issued a release that it is putting Guardians of the Galaxy Vol.3 on hold. The studio temporarily dismissed the cast and crew members, who had assembled for pre-production in Los Angeles.
While Disney's firing of James Gunn (over controversial tweets that resurfaced last month) is the direct cause, many are beginning to ask, what does this mean for the future of Marvel Studios film lineup?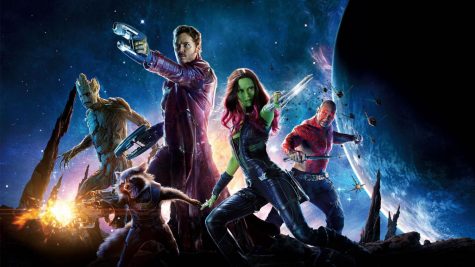 Most continue to believe that the Marvel Cinematic Universe (MCU) will remain at the top of the box office, especially with the recent success of Avengers Infinity War and the huge anticipation for Captain Marvel and the fourth Avengers. But more and more people wonder if Marvel can keep it going after those films—when the contracts of many of its headliners, such as Captain America and Iron Man, expire.
The Guardians of the Galaxy film series is one of the frontrunners of the MCU, especially as it heads into the unknowns of Phase 4. The Guardians will become the oldest veterans of the MCU cast, assuming the days of Iron Man, Thor and Captain America solo films are over.
The executives at Marvel Studios have stated in the past that they have films planned for the next twenty years, but the rumblings from many actors and the fans over James Gunn's firing may cause people lose a little faith in the future of the MCU.
Personally, I don't think his firing is a major setback. The film didn't have an actual release date and is definitely going to be made with the original cast and crew members.
I believe the reason people are upset with the situation is because they don't know if Guardians will be good without its primary visionary Gunn, who wrote and directed the first two films in the successful blockbuster franchise.
Marvel Studios' greatest strength, however, is that they have a lot of talented directors and unprecedented unifying vision at the top. As a huge fan of the MCU, I have faith that they will find the right director to continue to make a story that includes a talking raccoon and his adopted one-sentence tree son emotional and fun.
Besides, with the newer tent poles of the MCU—such as Black Panther and Captain Marvel—just getting started, I have faith that the MCU will continue its strong run for many entertaining years.
—
For more information or news tips, or if you see an error in this story or have any compliments or concerns, contact [email protected]