UNF student raises over $1,000 for Jacksonville Landing victims and families in a 12-hour livestream
The beauty of a community doesn't only lie in its ability to remain resilient after being subject to a violent tragedy, but also in its individual members who rise up to aid in nursing the community's collective recovery. And on the afternoon of Sunday, Aug. 26, UNF student Luis Puesan watched as the safety of two of his communities were threatened when the Jacksonville Landing shooting took place: that of the gaming community, as well as the greater Jacksonville community itself.
But within mere hours of those shots ringing out, Puesan stepped up for the sake of the victims and their families and raised a total of $1,050 in order to support them.
"When I heard the news, I was like, 'I need to quickly do something.' Because, it's not that people stop caring for a charity after a week or two, but since it was the same day that everything happened, I needed to do something," Puesan explained. "So I decided to do a 12-hour charity stream and see how much I could raise in those 12 hours."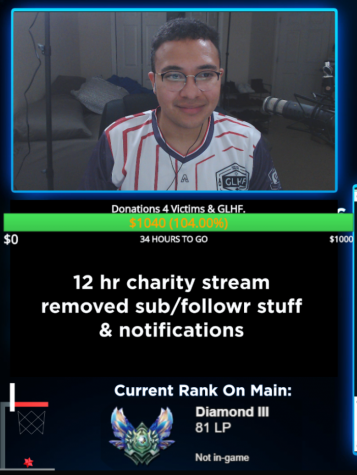 When Puesan first started his League of Legends charity stream on the evening of the shooting, there was no official GoFundMe to help offset the cost of funeral, medical and counseling expenses for the victims. However, within a few hours of the stream going live, an official charity page was founded and he knew exactly where to put the money he was raising.
"I was able to start it relatively quick, it was just figuring out how I wanted to do the donations and still figure out if there was an official place to put all the money to," he said. "But then I started telling people, 'Hey don't just strictly donate to me, donate straight to [the GoFundMe]. Whatever you donate to me, you might as well donate to the GoFundMe instead.'"
When sharing with Spinnaker just how he was able to spread awareness, he noted that one of the reasons his fundraising effort became as successful as it did was because a professional League of Legends player, Pobelter for Team Liquid, actually hosted his stream. In effect, Puesan was able to amass peak viewership of over 4,000 people while streaming.
But for Puesan, who is also the president of the UNF eSports Club, the shooting impacted him on a personal level.
"It really hits close to home because I regularly compete [at the GLHF Game Bar]. I knew all the staff members there. The UNF eSports Club had an event there at GLHF a month ago, and it is just really surreal that it happened," he said. "And the narrative in social media right now—or at least by the news outlets—is about violent video gamers and violent video games. But it was Madden, which is probably the least violent video game out there because it's just traditional sports. And I think that the reason this is so important is because this is the first instance in the entire world where [this happened] at an eSporting event."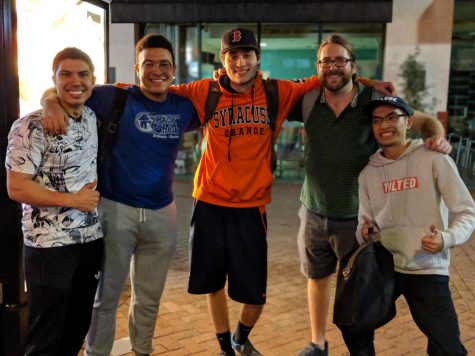 But his work doesn't stop with the first stream. According to Puesan, he, as well as other prominent streamers in the gaming community, are continuing to stream to raise awareness for the Jacksonville Landing Shooting and its GoFundMe page. He has also been working to pull together the UNF eSports Club to contribute to the charity on a wider scale.
"We'll be holding a 12-hour gaming marathon on [Sept. 16] in the Student Union ballrooms," he told Spinnaker regarding an event whose specific details are still in the works. "The UNF eSports Club will be working with local gaming leaders and a bunch of different companies."
In all, Puesan asserted his belief in his communities and their ability to recover, particularly in the face of fear.
"GLHF is a strong community. The Jacksonville community is really strong," he affirmed. "And I don't think this violence is going to stop us from competing."
Puesan's Twitch streams can be found here.
—
For more information or news tips, or if you see an error in this story or have any compliments or concerns, contact [email protected].