"Widows" steals hearts in latest heist drama
"Widows" is a heist drama unlike any you've seen before. Director Steve McQueen, best known for "12 Years a Slave," masterfully weaves so many plot twists into the movie that you will feel as though he's taking you on a wild roller coaster ride.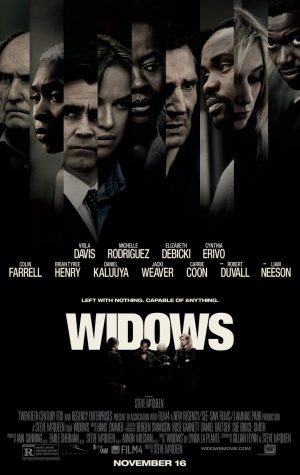 Viola Davis is superb as Veronica Rawlings, a worker for the Chicago Teachers' Union. Her husband Harry is portrayed by the amazing Liam Neeson. They live a quiet and elegant life together with their dog Olivia, whose canine perception becomes remarkably keener as the movie progresses.
Their life seems idyllic until more of Harry's secret business life is revealed to Veronica after his death. It is revealed that Harry and his business associates were really armed robbers who pulled a number of heists across Chicago. Mastermind Harry and his crew fare well until one botched job leads to their deaths.
Wicked crime boss Jamal Manning is chillingly portrayed by Brian Tyree Henry. Jamal's brother Jatemme, portrayed by Daniel Kaluuya, is his ruthless enforcer. Jatemme is the frightening shadow you can see on a cloudy day.
Harry's last job before dying involved stealing a large cash supply from the Manning crime family. Jamal pays a visit to Veronica and he proposes a repayment plan which can save her life.
She contacts the widows of Harry's business associates and enlists their help to plan the perfect heist that can net them $5 million. The only problem is that the money is stashed in a safe room, in a house somewhere in Chicago.
Elizabeth Debicki is quite convincing as Alice, the abused widow of Harry's business associate, Florek. Michelle Rodriguez is delightful as Linda, business owner and widow of gambling addict Carlos. Veronica enlists the help of third widow Amanda but she refuses involvement.
Bell, marvelously portrayed by Cynthia Erivo, is fit, fast and incredibly muscular. She is a hairdresser and babysitter to Linda's children, until Linda scouts her for an opportunity of a lifetime.
Together, these ladies build trust, confidence and collective strength. McQueen successfully gives viewers a candid look of how the love of church, political power and money are interchangeable, and how they can adversely affect the lives of many.
Rating: 3 out of 5 sails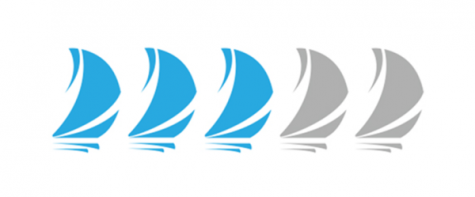 __
For more information or news tips, or if you see an error in this story or have any compliments or concerns, contact [email protected].