Veteran coach makes hall of fame
After talking to UNF Baseball Coach Dusty Rhodes, one might wonder whether it was Rhodes or UNF that was voted to be inducted into the American Baseball Coaches Association Hall of Fame.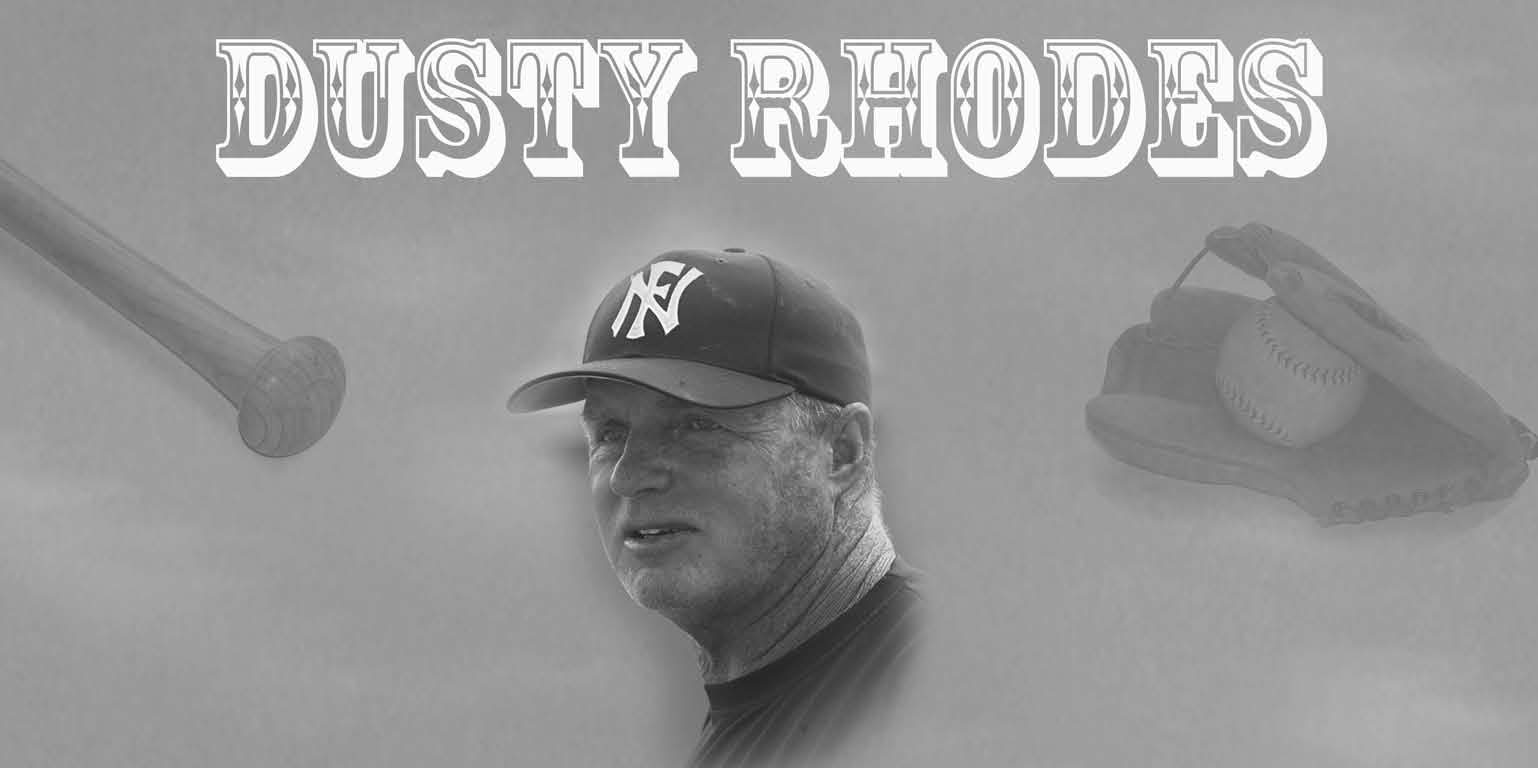 Rhodes, who has served as UNF's head baseball coach for 21 years, has established a resume that includes work with the Milwaukee Brewers, coaching several Olympic baseball teams for various countries and being a staple of UNF sports.
"This honor would have never happened if I wasn't the coach at the University of North Florida," Rhodes said. "I can't thank some of the original members of the Osprey Club and [former athletic director] Tom Healy enough for taking a chance on me. We've been lucky enough to have a lot of success. This is a great honor because it is voted on by your peers, and the coaches in this hall of fame are legends."
Throughout his career, Rhodes has consistently found different ways to excel above expectations.  In his first season as head coach at UNF, Rhodes led his team to a 40-win season, and in his second year, a trip to the NAIA National Championship.
Since then, Rhodes has continued to help UNF baseball grow and become competitive on higher levels without sacrificing winning for progress.
The thing Rhodes is most proud about his life is the consistency UNF has been able to obtain throughout the years, he said. Rhodes has led UNF to 16 postseason appearances including five trips to the College World Series – two in NAIA and three in Division II. He has also pushed the Ospreys to six conference championships and has coached 22 All-Americans while compiling an 856-389 record.
"Besides a few years of transition between the different levels of play, we have been lucky enough to have had immense success here at UNF," Rhodes said.  "However, no matter what, all those kids have always put their best effort into and have learned a lot about baseball and a lot about life."
During the 2004 Olympics, Rhodes served as the head coach of the Greek baseball team.  Rhodes led a team comprised of only two local Greek players on the 24-man team to Greece's first-ever win in Olympic baseball.  However, Rhodes said he believes all his triumphs can be accredited to one action.
"Everything I have done is because of UNF," Rhodes said. "Because the university decided to take a chance on me and give me a job, I have been able to have several other great opportunities in my life.  UNF is such a great and unique place for baseball, and it has so much to offer as a university."
Although several of the six other inductees into this year's class of the ABCA come from bigger schools such as Ohio State and Georgetown, Rhodes is extremely proud of what UNF has become.
"If it wasn't for excellent assistant coaches and players over the years, I would've never received this honor," he said. "And I can't forget the tremendous professors at UNF. We are selling education first, and we've been fortunate enough to have some great students playing baseball. The idea of a dumb jock does not apply to the athletes here at UNF."
With so many accomplishments under his belt, Rhodes still sees more great things to come from UNF.
"With the final stage of our transition into Division I almost complete, we are extremely excited about playing harder teams and possibly competing in the postseason," Rhodes said. "But for now, we just have to look forward to our next game and win at everything we do.  That's what we are teaching these kids here.  Life is about competing hard and giving your very best in everything you do."
E-mail John Weidner at [email protected]