Meet the new sheriff in town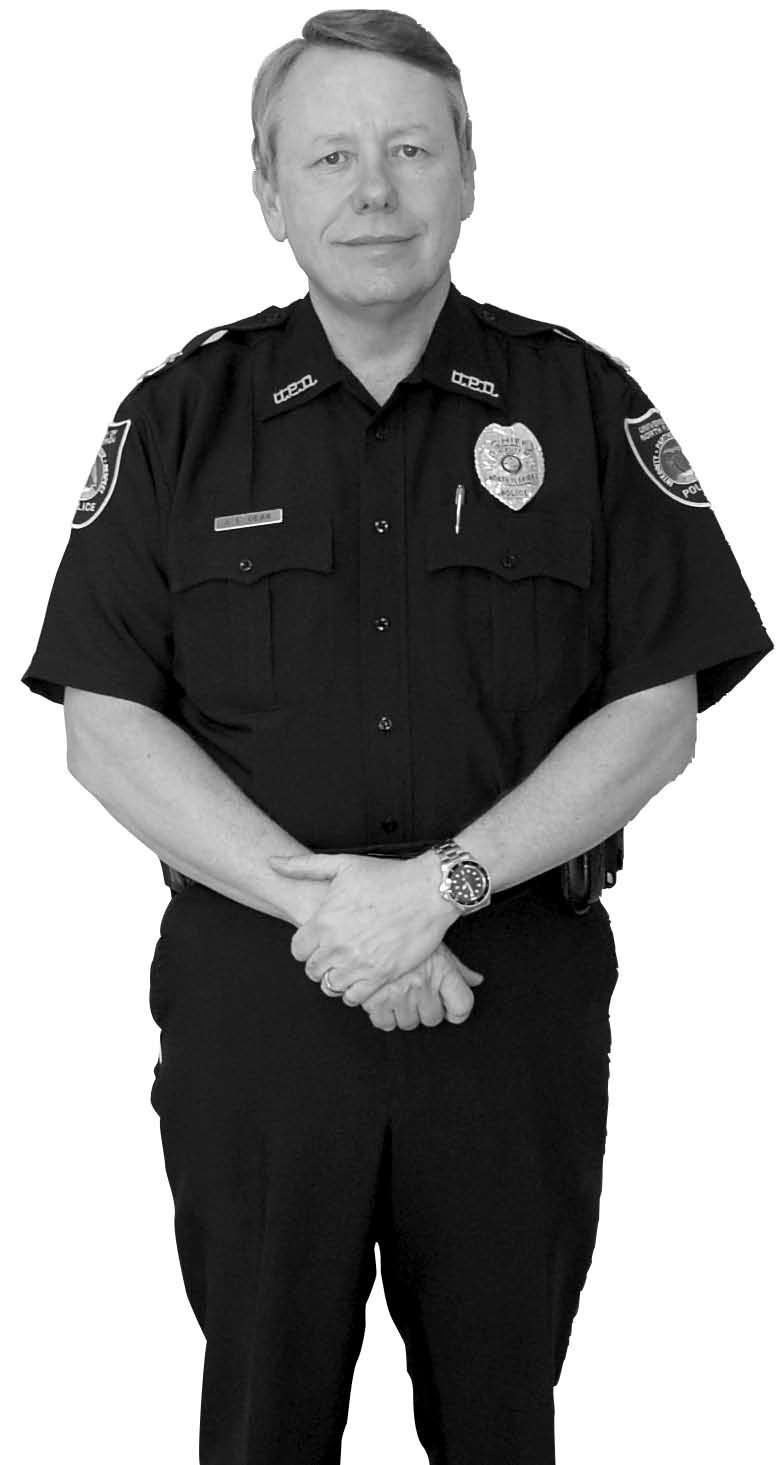 After almost nine years as UNF police chief, Mark Foxworth stepped down from his post to become a street cop for the Fernandina Beach Police Department. Assistant Chief John Dean took Foxworth's place Dec. 13 as the new police chief of UPD. The Spinnaker sat down with him to discuss his past experience, his new role on campus and his plans for the future of UPD.
Why did the previous police chief Mark Foxworth decide to leave?
"He decided he had not had enough of being a street cop. It's something he really enjoyed. He had been an administrator for years, and he just wanted to go back to his roots and his core."
What were your previous positions here and otherwise?
"I was brought here as the assistant chief of police five years ago, so that's the position I've held up until about three weeks ago. Prior to that, I was a captain with the Port Authority Police Department for two years. Prior to that, I retired as a lieutenant commanding officer over at [the] property crimes [unit] with the Jacksonville Sheriff's Office."
What duties did you have previously as the assistant chief and what additional duties do you have now as police chief?
"The assistant chief, for the most part, runs the day-to-day operations of the department, accreditation, things to do with patrol, just a variety of different areas. As the chief, I'm responsible for the overall department, setting the course for the department, making sure that we're fulfilling our community's needs, working with the other chiefs of police in the county as well as the sheriff's office and fulfilling the law enforcement functions here."
What do you feel like is or isn't working right now in the department?
"I think we're working very well right now as a department. Our former chief, Mark Foxworth, set a good course, and we're continuing that course. We're just making some modifications as we see needed, but we're progressing [and] moving forward. Our main focus now is to make sure campus is safe and secure for the students as well as the faculty and staff because of all the violence that is going on in Jacksonville."
What do you hope to accomplish now that you're the chief?
"I want to make sure, again, that everyone has a sense of safety and security here. I want to make sure they see the officers. I want to make sure we offer some programs for the students, faculty and staff here that will assist them such as safety-related tips and techniques they can employ when they're working, leaving class, leaving work, whatever the case may be, as well as possibly a self-defense course I'd like to implement so if they do find themself in a difficult situation, they know how to defend themselves. Also, I want to make this a very undesirable place for the bad element to come to."
What would you like students to know about the department under your direction now?
"Under my direction now, they can rest assured that we are going to be sensitive to their needs, we are going to address things as they come up, and we welcome their input and their suggestions. Their safety is our number one priority, we are going to do our best to keep the city from flowing over into the university as far as the violence goes. I want them to know that we are here for them."
Compiled by Rebecca McKinnon.