Staff Pick album review for Duke Ellington and John Coltrane
Duke Ellington and John Coltrane is the rather straight-forwardly named 1963 album born from a completely instrumental recording session between the two titular artists and a few members from both of their bands. It's a crossover between two giants of the American jazz scene and quite the treat. It features performances of compositions that, at the time, were both new and exciting, and classic hits.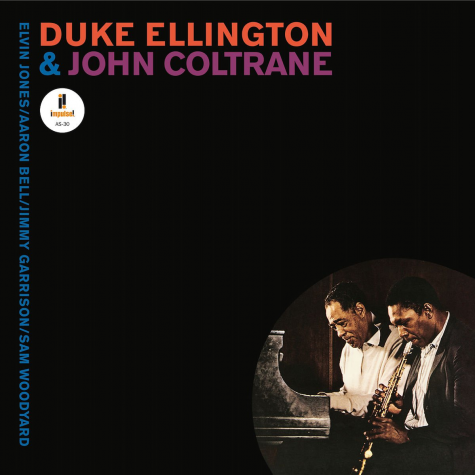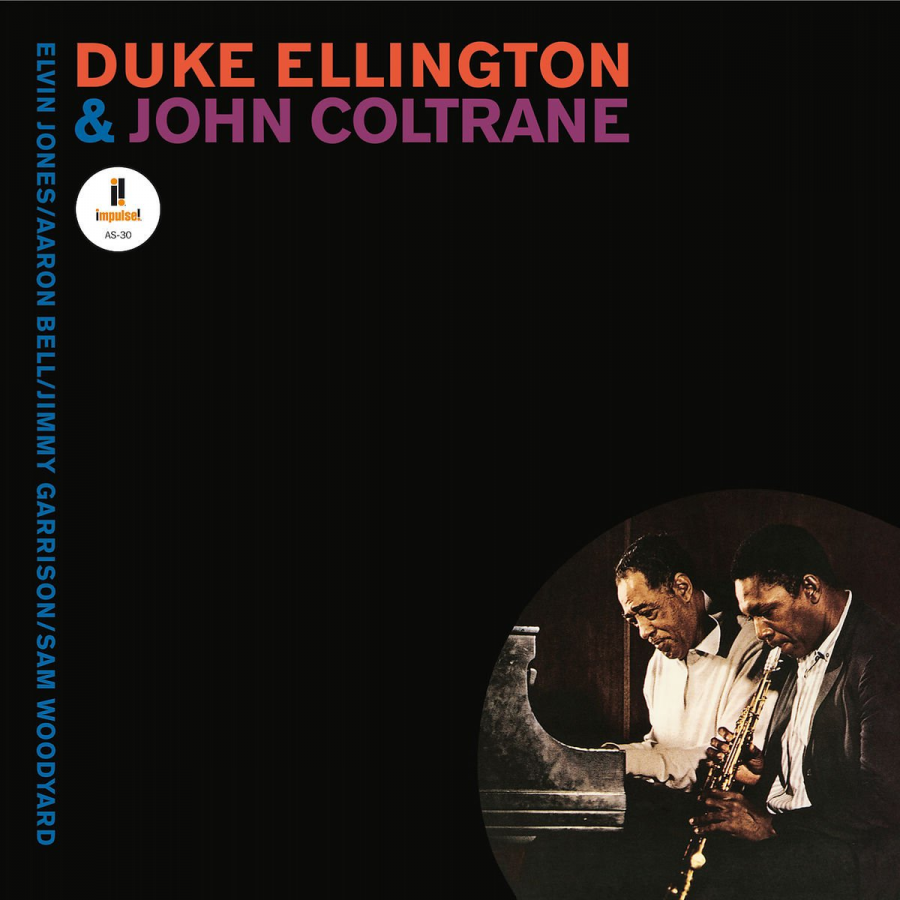 Track-by-track Review:
In A Sentimental Mood –

This is a Duke Ellington classic, arguably his most famous song. Coltrane's sax sets the mood of a dark, city night, full of memories and times long gone. While Ellington's interspersed piano brightens up the piece, and leads in the second half of the song to a wandering melody.
Take The Coltrane –

This track embodies the hectic nature of an inner-city train ride with fast rhythms and a quick, frenetic energy. Coltrane is able to flex his skills while he leads the song on a rollercoaster ride of jazz. 
Big Nick –

This is the only track on the album written by John Coltrane and it starts with a sweet melody that feels like it's dancing down the street to the tune of it's own drum. Ellington's part feels almost in contrast to the rest of the song at times, lending an air of separation to set the two apart.
Stevie – 

Stevie

feels like the ballad of a big, bad mobster as he walks through the grimier parts of the big city. It has a classic mob movie feel to me, but then Ellington's small change up right at the end gives an almost silly note to end on.
My Little Brown Book –

This is probably Ellington's second most popular piece. It honestly reminds me a lot of

In A Sentimental Mood.

It gives me the same feelings of remembering an old time, although the memory is a little more sensual than before. 
Angelica –

This is a fun track that starts out with a catchy drum beat and a light, almost ragtime-y sounding piano. It progresses into a faster and faster tune that paints the picture of a woman who keeps you on your toes.
The Feeling Of Jazz –

This final piece "feels" like a love letter to jazz itself. It's got a moody opening that expands to a rolling performance by Coltrane that goes on for the entire song. Just a solid piece.
Summary: Duke Ellington and John Coltrane are legends in the jazz and big band genres and this album is a fine showcase of their skills. The two of them perform some of the most fondly remembered pieces here and it's excellent. My personal favorites being  In A Sentimental Mood and Big Nick.  4/5 Sails from me.