Editorial: Athletes successful on, off court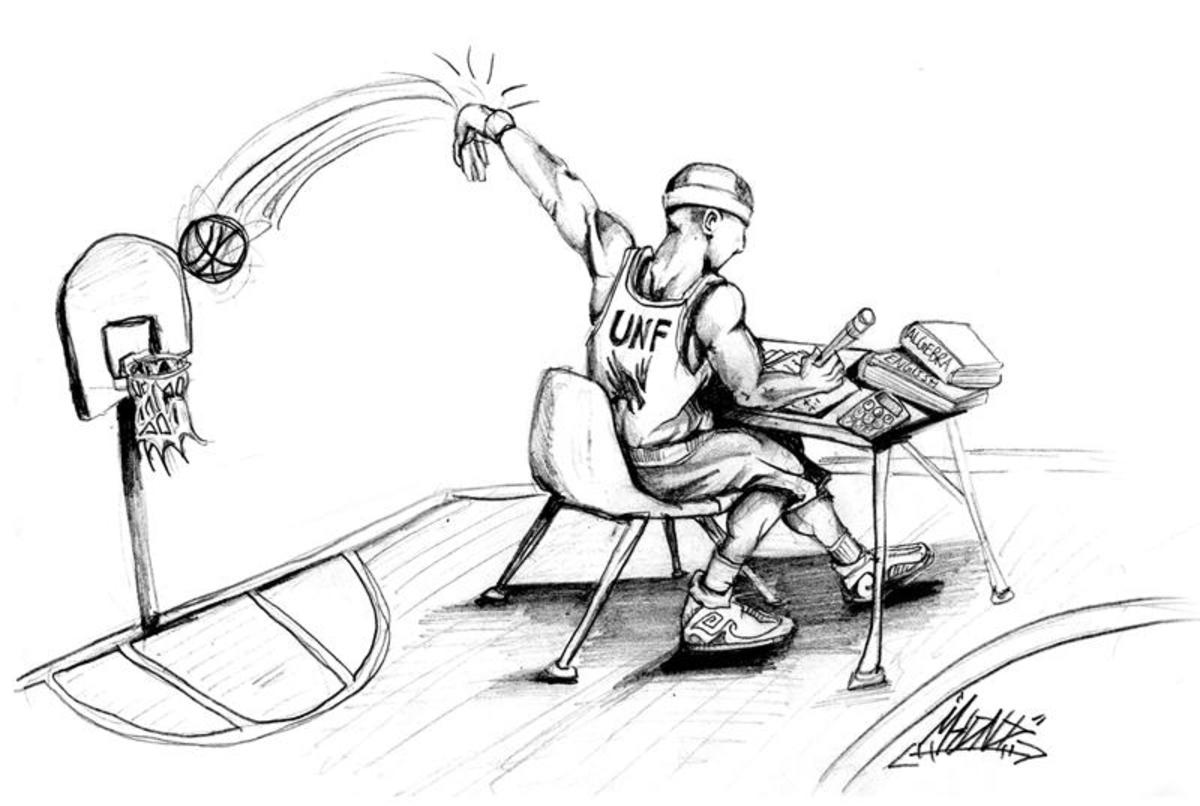 College classes can be tough, especially when students are also working part-time or involved in an extracurricular activity.
And since school is already a full-time job, when these multiple responsibilities are combined, it makes for a full, busy schedule.
Most students are responsible for at least one of these additional things. And each additional commitment adds a little more pressure, making it hard to keep grades high.
A group with even more pressure to succeed that is often overlooked is student athletes.
Not only must these students endure normal stresses of class meetings, lectures and exams, but they are also in the public eye and expected to perform well in their collegiate-level sport.
This consistent demand can make it difficult to remain successful and not cave under pressure.
But the UNF athletes have successfully managed to stay on top of things – winning games and
achieving good grades.
There have been numerous athletes to make the Atlantic-Sun Honor Roll each year, an annual recognition for collegiate athletes.
And this past semester, six UNF teams received perfect academic performance rates, which consisted of 1,000 eligibility and retention points, according to the National Collegiate Athletic Association 2008 ARP reports.
Although many teams did well, for some it wasn't so easy. Three UNF teams were near failing, according to their APR scores.
A team with a score of 925 is at the minimum point of acceptance with the NCAA. A score of 925 represents a 50 percent graduation rate.
Although these teams seemed to be near the bottom, in the end, they finished on top with the rest after some extra requirements like tutoring and a discussion with officials about the necessity of high grades.
These student athletes are not often enough recognized for the tough times they go through just to maintain good grades and a good reputation in their sport.
It is something we should all take some time to consider and appreciate. Without our athletes, there would be no entertaining sports for us to watch.
And without the athletes' maintenance of their grades, we could lose a fun college tradition – going to games, spending time with friends and celebrating victories.
UNF sports teams are not perfect, but they have the capability to be.
When it comes down to it, they can put forth the necessary effort for success.