Dolphins shut down UNF shooters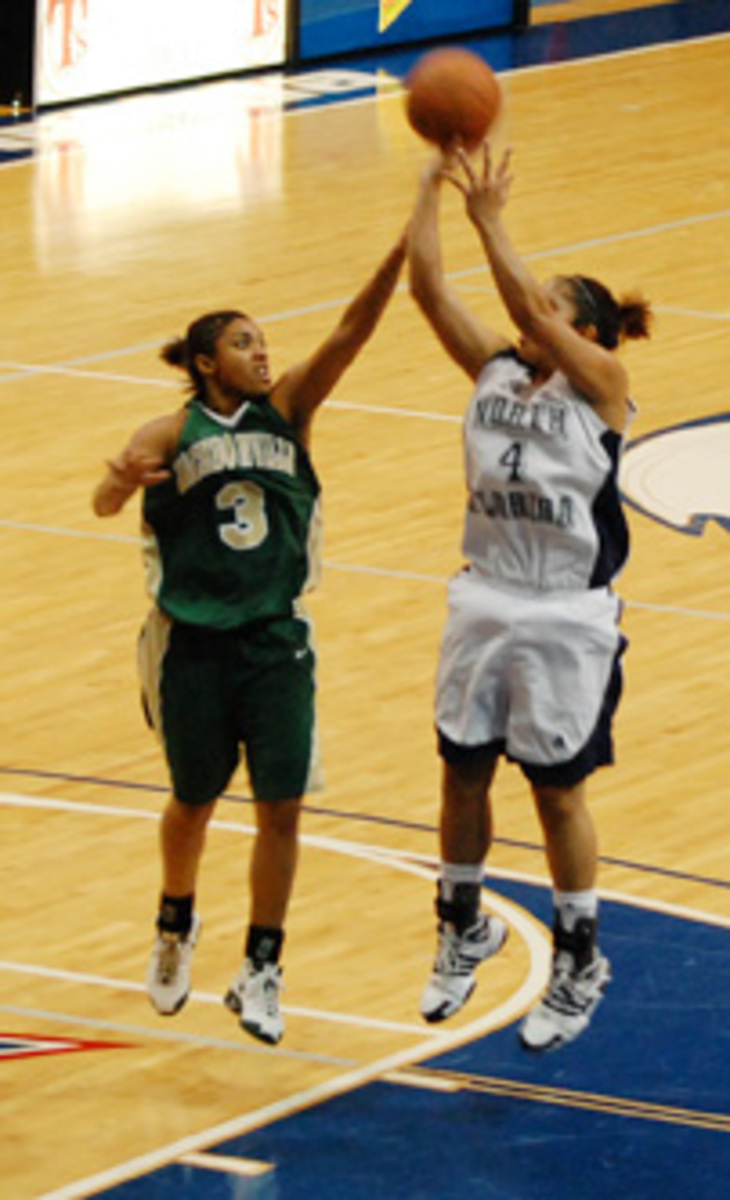 The UNF women's basketball team made several line-up changes Jan. 15 in its home-game loss to Jacksonville University 61-42.
The Ospreys trailed almost the entire game after the Dolphins added 34 points from their bench. And though the Ospreys were able to pull within five points 14 minutes, 21 seconds before the end of the first half, the Dolphins went on a 12-0 run five minutes later to pull out to a 53-20 lead.
"They pulled away in the second half, which happened when we got away from our gameplan," UNF head coach Mary Tappmeyer said. "Because we became frustrated by not being able to score on the offensive end, we did not execute on the defensive end."
After falling behind at the half, Tappmeyer pulled out one of the Ospreys' star players, senior guard Jennifer Bowen, from the game. Sophomore guard JulieMay Syquio, who filled in for Bowen, was able to score a season-high eight points during the second half.
"At the beginning of the season, I didn't buy into what the coaches were saying on the defensive end as much as last year," Syquio said. "But as the season has gone on, I've had to buy into the coaches' defense, and that's what I did tonight."
With the game being defensively tight, the Ospreys had to shoot as much as possible. When the  offensive plan they started with didn't work, they had to make adjustments in order to stay in the game, Tappmeyer said.
One aspect of the game the Ospreys won was the rebounding battle.
UNF out-rebounded JU 42-36 and was led by senior forward Jennifer Guldager, who recorded a game-high nine rebounds.
"We've been getting 19 or 20 offensive rebounds in our last few games and only scoring two or four second-chance points," Tappmeyer said. "Tonight was a step in the right direction on the offensive glass and putbacks. We must be committed to going to the boards when we struggle shooting the ball."
UNF will travel South to take on Atlantic Sun Conference opponent Stetson University at 9 p.m. Jan. 22.
E-mail John Weidner at [email protected].