Shuttle system expands to accommodate growth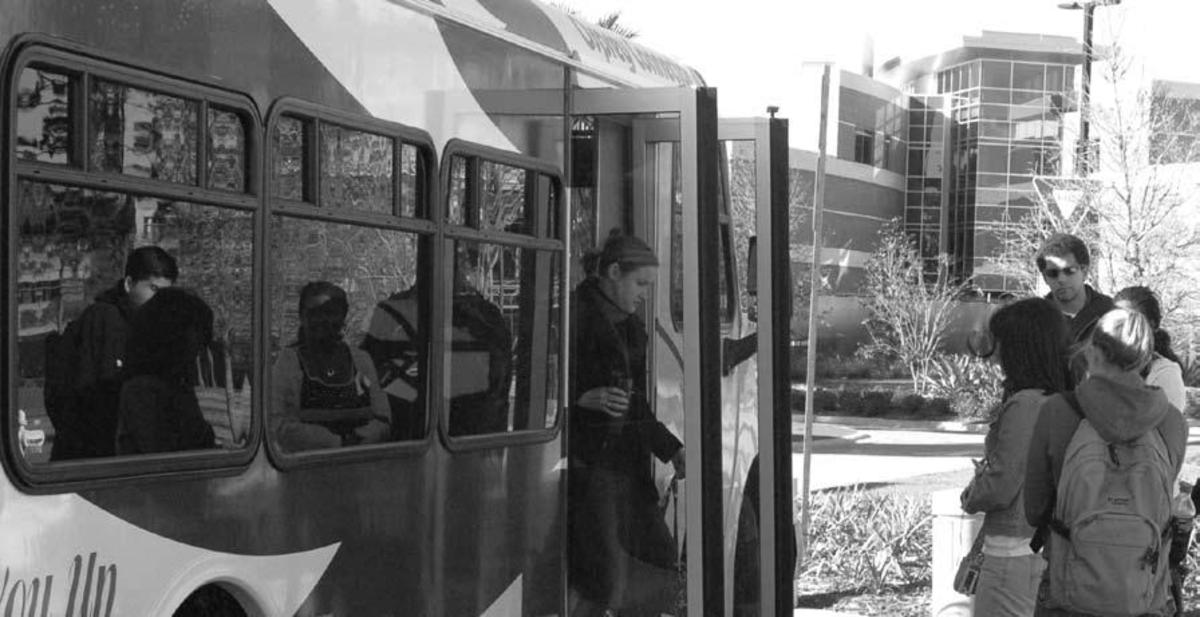 After a year in service, the Osprey Connector shuttle has made some adjustments in service to improve the overall quality offered to UNF students, officials said.
To increase visibility, the route signs on the shuttles have been color-coded: the north route is red and the south route is blue. Early-morning hours have also been extended to 6:30 a.m. during final exam week.
And as new student dorms are built, additional stops will be made for those commuting to and from The Fountains, said Vince Smyth, director of Auxiliary Services.
A seventh bus will be added to the routes in fall 2009 to accommodate these changes, Smyth said.
The shuttle system currently serves about 5,000 riders daily.
"That's a great utilization of the service overall," Smyth said.
Increased ridership and traffic congestion has called for an additional shuttle to the north route, which was actually implemented to fill in on either route needing additional support at peak times, he said.
North route stops can expect a shuttle about every six minutes, while stops on the south route can expect a shuttle about every 15 minutes, according to the UNF Parking and Transportation Web site.
Throughout the state, larger universities like the University of Central Florida, Florida State University and University of Florida have met the demands of their populations by implementing transportation systems tailored for each school.
FSU and UCF both have a minute-by-minute daily schedule for their shuttles, and UF uses GPS navigation to track all the shuttles in real-time, as it shares its bus system with the surrounding city.
But with fluctuating congestion and traffic lights often controlled by UPD, a prescribed schedule could be hard to find at UNF.
"We're better off doing it like this," Smyth said. "To find an exact schedule like that would be very hard to do on our campus."
E-mail Jonathan Morales at [email protected]