The cold, harsh road to victory
After months of hard work, the University of North Florida chapter of the National Association of Home Builders (NAHB) was finally making its way to Las Vegas to compete against 40 other school NAHB branches for their chance at $1,000 and bragging rights with their peers.
Unfortunately, the actual trip to Vegas was "a terrible experience" for Max Andrews, a fourth-year UNF student studying construction management and the president of the UNF student chapter of NAHB.
The initial flight left Jacksonville Monday night, and, during what was supposed to be a quick layover in Austin, a severe ice storm made sure that planes were grounded for the evening. 
It was nearly one in the morning when the team realized they were stranded with nowhere to stay. Eventually, American Airlines found a hotel for the students, though the 25-minute drive posed another issue for the team.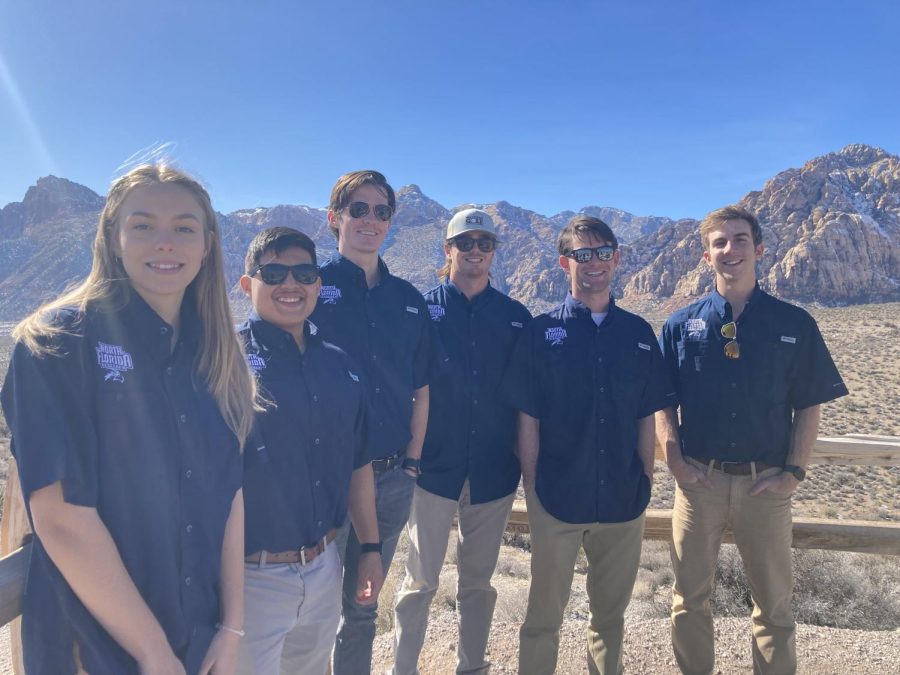 This was just the beginning of the difficulties that faced the team—with the storm came a shutdown of taxi services. As our native Floridians unexpectedly spent the night in Austin in 20 degree weather, this left them waiting in the cold, drastically unprepared for the weather, waiting for a taxi that never came.
"After waiting for 15 minutes in the freezing cold we just decided to call an uber instead," said Andrews. "We were able to finally fly out the next day around noon, letting us land in Vegas around 6."
You would expect the trip to finally take a turn for the better once they landed in the city of second chances, but yet again, it seemed that lady luck was not yet on their side.
On arrival, they found that their hotel reservation and rental car had been canceled with their late arrival caused by the storm. 
"Someone from the school booked the team an Airbnb, but it was in the middle of a terrible neighborhood and there was someone already inside of the house," said Andrews. "We ended up turning around and eventually found a hotel called The Silver Sevens, just this old hotel and casino, where we were finally able to stay."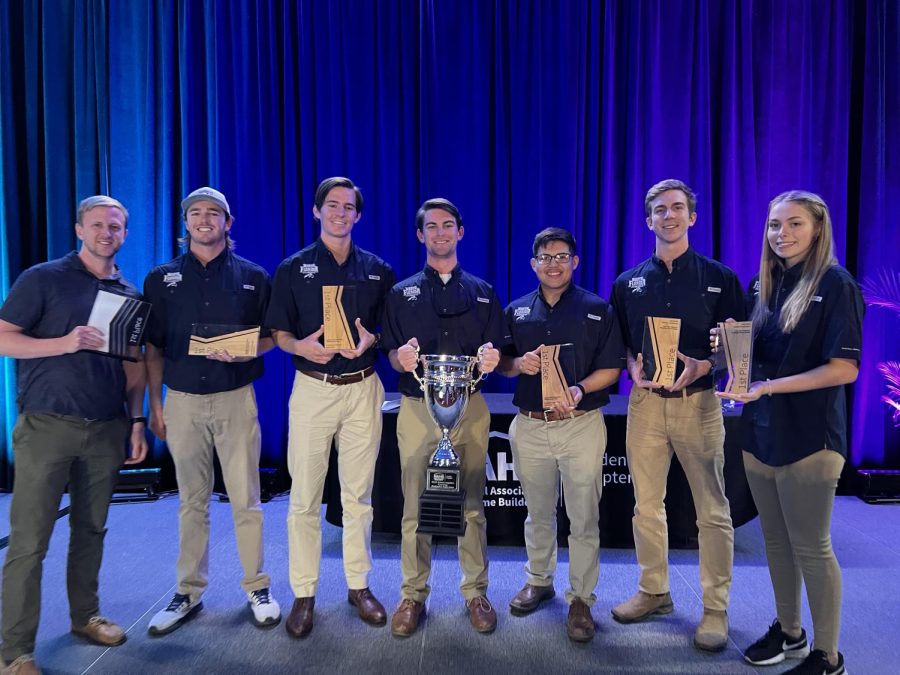 Waking up early the next morning, Andrews and his peers finally made it to the convention where they were last to present to the judges the project that brought them here in the first place— a detailed proposal for a 200-acre plot neighborhood in La Plata Maryland.
Throughout their trip, it seemed like they were dealt a bad hand. But, our Ospreys played their cards just right and managed to take first place over 40 other schools, winning the title and bringing home an interesting story to tell.
___
For more information or news tips, or if you see an error in this story or have any compliments or concerns, contact [email protected].